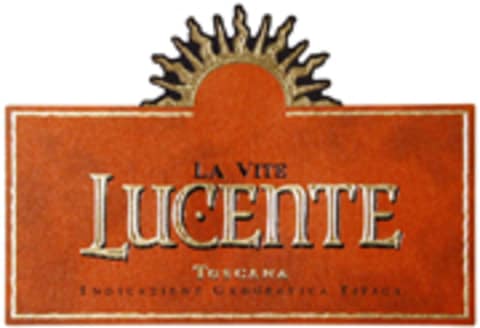 Winemaker Notes
50% Merlot, 35% Sangiovese, 15% Cabernet Sauvignon
A sparkling, lively purple in appearance. The nose releases rich impressions of fruit, with clear notes of blackcurrant and blueberry, as well as dried plum and wild cherry, nicely complemented by spicy nuances of liquorice and cinnamon, and a subtle touch of chocolate. It develops beautifully on the palate, with a crisp thread of acidity enlivening succulent fruit, and with a well-calibrated suite of fine tannins. It shows a dynamic, full-flavoured finale.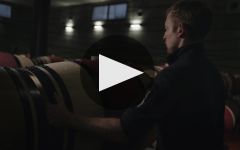 The history of tenuta Luce starts in the early Nieneties when Vittorio Frescobaldi and Robert mondavi chose Montalcino, a land known for its vocation for viticulture, and decided to join their experiences and start a visionary project: to make a wine that would go beyond the borders of tradition, but without denying it. Right from the start, they were supported by their respective sons, Lamberto and Tim, both young oenologists.
The experience acquired since the Seventies with the vineyards of Merlot planted in these plots, and the knowledge of their expressive uniqueness proved to be essential. Luce, the wine from which it all began, was concieved as the harmonious meeting point between the elegance and the structure of Sangiovese, the local native varietal, and the roundness of Merlot.
Luce's first harversts, in 1993 and 1994, were presented together in 1997, immediately stimulating curiosity and interest.
The project continued to grow, developing over the years: two acquisitions between 2001 and 2016, new vineyards, new challenges. In 2005, when the join venture with Mondavi ended, Lamberto Frescobaldi took the helm, directing the production.Other wines, over the years, joined Luce: in 1998 Lucente was presented, the second wine of Tenuta Luce. In 2003 Luce Brunello was born. Finally, with the 2015 harvest, Lux Vitis came to life.
At the core of Tenuta Luce's philosophy is the idea that wine should be the most natural expression of the lands where it is produced and the grapes from which it is obtained: the result of a perfect balance between grape variety and territory. Each human intervention takes place in a minimal and non-invasive form, with the main objective of protecting this harmony.
Legendary in Italy for its Renaissance art and striking landscape, Tuscany is also home to many of the country's best red wines. Sangiovese reigns supreme here, as either the single varietal, or a dominant player, in almost all of Tuscany's best.
A remarkable Chianti, named for its region of origin, will have a bright acidity, supple tannins and plenty of cherry fruit character. From the hills and valleys surrounding the medieval village of Montalcino, come the distinguished and age-worthy wines based on Brunello (Sangiovese). Earning global acclaim since the 1970s, the Tuscan Blends are composed solely of international grape varieties or a mix of international and Sangiovese. The wine called Vine Nobile di Montepulciano, composed of Prognolo Gentile (Sangiovese) and is recognized both for finesse and power.
PBC2248748_2004
Item#
88459