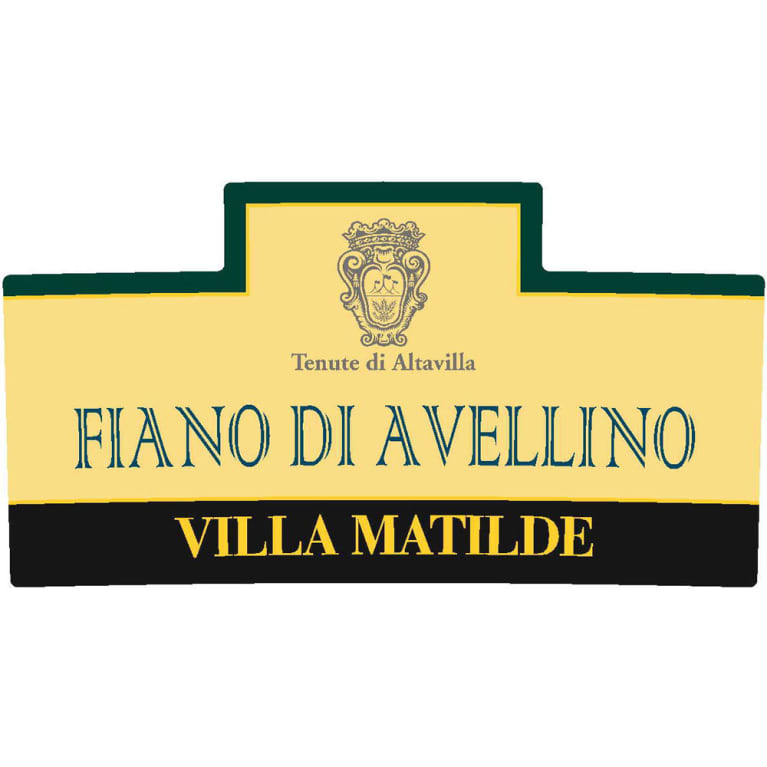 Villa Matilde Fiano di Avellino 2009
Other White Wine
from
Italy
Ships Sun, Dec 23
Limit
0
bottles
per customer
Add to Cart
Limit Reached
Winemaker Notes
Intense straw yellow, with a bouquet of distinct elegance, reminiscent of ripe citrus fruit, apricots, peach and nuts evolving towards exotic fruit & honey. Structured, silky-textured, mellow and well balanced, withexcellent finesse, persistence and typicity.
Over 3000 years ago, on the lavic, mineral-rich slopes near Mount Massico and the volcano of Roccamonfina, Greek settlers reinvented viticulture, adjusting cultivation methods to the climate and soil of their adoptive home. Where vine shoots had originally laid directly on the ground, it was in northwestern Campania they were first supported by wooden poles (falanga) above the soil. The resulting wine was to become the "immortal Falerno" sung by the great poets of ancient Rome. (The name, incidentally, comes from "falanga" rather than a particular variety: the varieties themselves being three, both white and red.) In the 1950s and early 1960s, a successful lawyer named Francesco Paolo Avallone set out on a unique mission: bringing this favorite of emperors back to life. In synergy with the University of Naples, his research team found the best surviving vines and patiently grafted cuttings onto new rootstock. Decades of inspired and dedicated work ultimately bore splendid fruit: 20 original clones of Aglianico, Piedirosso (both red) and Falanghina (white), trademarked as Villa Matilde. Since the estate's first official vintage in 1976, these exclusive Villa Matilde clones have incarnated a red Falerno del Massico and its white brethren, direct descendants of those wines celebrated by Virgil and Horace. All wines are nurtured by the unique microclimate and soil of Villa Matilde: volcanic, mineral-rich hills facing the Mediterranean sun and the sea (just minutes from the gorgeous Gulf of Gaeta), sheltered on three sides by the Massico mountain range. The range - covering no less than 95% of the appellation's entire production of Falerno del Massico! - is styled by Riccardo Cotarella with the founder's son and daughter, Salvatore "Tani" and Maria Ida Avallone. The property's 173 acres under vine are divided into two farmsteads: Tenuta di San Castrese and Tenuta di Parco Nuovo, closer to the coast. Terrain on the former is a composition of lapilli, lava stone, piroclastic material, ash, and a particular, friable rock (locally called Tassone). Parco Nuovo, on the other hand, as coastal soil is mainly sandy, rich in iron silicates, potassium and phosphorus - best suited to the white Falanghina and other native grapes destined for future production. The principal estate, moreover, is flanked by properties in the Benevento and Avellino districts - respectively Rocca dei Leoni and Tenute di Altavilla.
Named "Oenotria" by the ancient Greeks for its abundance of grapevines, Italy has always had a culture that is virtually inextricable from wine. Wine grapes are grown just about everywhere throughout the country—a long and narrow boot-shaped peninsula extending into the Mediterranean and Adriatic Seas. The defining geographical feature of the country is the Apennine Mountain range, extending from Liguria in the north to Calabria in the south. The island of Sicily nearly grazes the toe of Italy's boot, while Sardinia lies to the country's west. Climate varies significantly throughout the country, with temperature being somewhat more dependent on elevation than latitude, though it is safe to generalize that the south is warmer. Much of the highest quality viticulture takes place on gently rolling, picturesque hillsides.
Italy boasts more indigenous varieties than any other country—between 500 and 800, depending on whom you ask—and most wine production relies upon these native grapes. In some regions, international varieties have worked their way in, but their use is declining in popularity, especially as younger growers begun to take interest in rediscovering forgotten local specialties. Sangiovese is the most widely planted variety in the country, reaching its greatest potential in parts of Tuscany. Nebbiolo is the prized grape of Piedmont in the northwest, producing singular, complex and age-worthy wines. Other important varieties include Montepulciano, Trebbiano, Barbera, Nero d'Avola and of course, Pinot Grigio.
Beyond the usual suspects, there are hundreds of white grape varieties grown throughout the world. Some are indigenous specialties capable of producing excellent single varietal wines, while others are better suited for use as blending grapes. Each has its own distinct viticultural characteristics, as well as aroma and flavor profiles, offering much to be discovered by the curious wine lover. In particular, Portugal, Spain, Italy and Greece are known for having a multitude of unique varieties but they can really be found in any region.
PIN300068_2009
Item#
130902