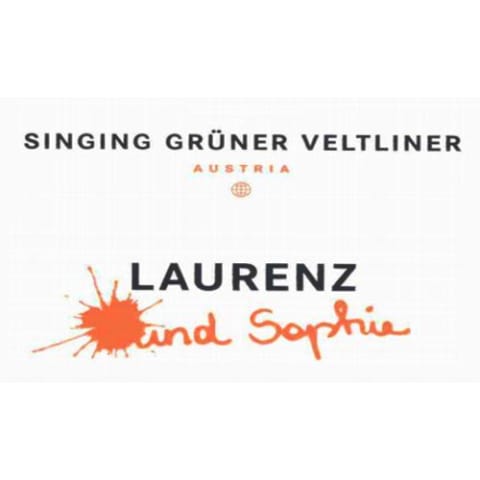 Laurenz V Singing Gruner Veltliner 2005
Out of Stock

(was $12.29)
Winemaker Notes
Aromas of ripe apples and a typical Veltliner spiciness marry to create a fascinating fruit bouquet. On the palate, the wine is soft and juicy, supported by a fine fruit acidity. Very harmonious, allowing for perfectly smooth drinking.
Laurenz V was created for white wine lovers everywhere. The winery focuses on a single wine variety--Grüner Veltliner--that has long been a favorite in its native Austria, where it represents nearly a third of the country's wine grape production. Grüner Veltliner has been quickly catching on in the rest of the world, too!
Laurenz V is made by the Lenz Moser family, and is the most recent offering in the family's five generations of wine making experience. The wine comes from the Kamptal and Kremstal areas of lower Austria where the warmth of the Danube Valley meets the cool air of the Waldviertel region. This combination develops fresh, fruity flavors in grapes while maintaining excellent acidity. The winery makes two wines—Laurenz V. Charming Grüner Veltliner from Kamptal, and Laurenz und Sophie Singing Grüner Veltliner, a wine inspired by Lenz' daughter Sophie, predominantly from Kremstal.
Appreciated for superior wines made from indigenous varieties, Austria should be on the radar of any curious wine drinker. A rather cool and dry wine growing region, this country produces wine that is quintessentially European in style: food-friendly with racy acidity, moderate alcohol and fresh fruit flavors.
Austria's viticultural history is rich and vast, dating back to Celtic tribes with first written record of winemaking starting with the Romans. But the 20th century brought Austria a series of winemaking obstacles, namely the plunder of both world wars, as well as its own self-imposed quality breach. In the mid 1980s, after a handful of shameless vintners were found to have added diethylene glycol (a toxic substance) to their sweet wines to imitate the unctuous qualities imparted by botrytis, Austria's credibility as a wine-producing country was compromised. While no one was harmed, the incident forced the country to rebound and recover stronger than ever. By the 1990s, Austria was back on the playing field with exports and today is prized globally for its quality standards and dedication to purity and excellence.
Grüner Veltliner, known for its racy acidity and herbal, peppery aromatics, is Austria's most important white variety, comprising nearly a third of Austrian plantings. Riesling in Austria is high in quality but not quantity, planted on less than 5% of the country's vineyard land. Austrian Rieslings are almost always dry and are full of bright citrus flavors and good acidity. Red varietal wines include the tart and peppery Zweigelt, spicy and dense Blaufränkisch and juicy Saint Laurent. These red varieties are also sometimes blended.
Fun to say and delightfully easy to drink, Grüner Veltliner calls Austria its homeland. While some easily quaffable Grüners come in a one-liter—a convenient size—many high caliber single vineyard bottlings can benefit from cellar aging. Somm Secret—About 75% of the world's Grüner Veltliner comes from Austria but the variety is gaining ground in other countries, namely Hungary, the Czech Republic, Slovakia and the United States.
HNYLNZSOP05C_2005
Item#
91259