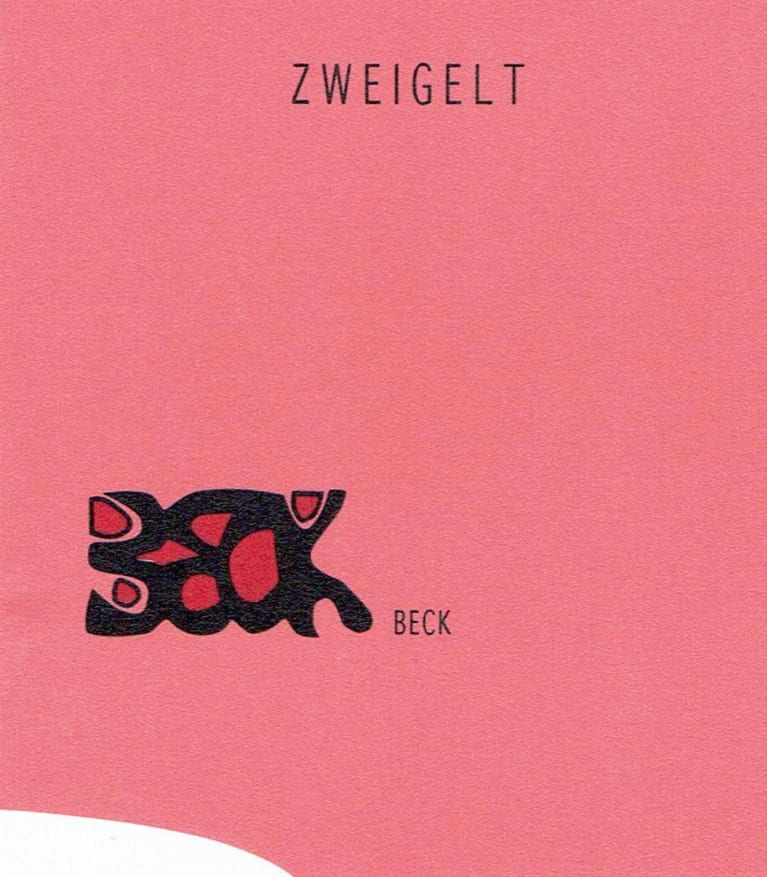 Judith Beck Zweigelt 2017
Other Red Wine
from
Neusiedlersee, Austria
Ships Mon, Jan 1
Limit
0
bottles
per customer
The Judith Beck estate is based in the Burgenland commune of Gols in Austria's warmest wine growing area. The region is the first to harvest, and the production center of its finest full-bodied, dry red wines.
Judith's parents, Matthias and Christine Beck, founded the family estate in 1976. Judith Beck made her first vintage in 2001. Judith gained international experience at world-renowned wineries, including Chateau Cos d'Estournel in Bordeaux, Braida in Piemonte and Errazuriz in Chile. Managing the family winery comes naturally to Judith who has an innate "sixth-sense" feel for the regional varieties Zweigelt, Blaufrankisch and St. Laurent.
Judith and her father Matthias practiced sustainable viticulture from the outset, and converted to bio-dynamic practice with the 2007 vintage. Vines are planted at high densities of up to 7,000 vines per hectare to limit yields and ensure ripe fruit at harvest time. Soils range from loam and clay on the lower vineyards to limestone, higher up on the ridges. She uses only native yeasts in the fermentation process.
Judith Beck is a member of the Pannobile association, as well as of 11 Frauen und ihre Weine (11 Women and their Wines). Judith aptly summarizes the philosophy of the estate: "Wine and the joy of living and pleasure all go hand in hand. We prefer wines which captivate all of our senses with each new bottle and each new sip."
Fog and humidity arise from the Neusiedlersee (lake), and extend over the wet flatlands region of the same name, all the way to Austria's border with Hungary. This moisture, coupled with the daily sunshine that reflects from its wet surfaces, serves as the perfect environment for the development of the desirable fungus called, Botrytis cinerea.
This fungus causes the grapes to essentially "rot" and dry, concentrating their sugars for harvest. It also helps the grapes develop intricate phenolic complexities leading to some of the most sought-after and unique sweet wines in the world. Austrian law categorizes these botrytized, sweet wines according to the must weight (sugar concentration) at harvest in the same way as the Germans. So the wines will be labeled, Auslese, Beerenauslese, Trockenbeerenauslese and Eiswein.
While the region's reputation has historically ridden on the success of its sweet, botrytized wines, in 2011, Austria granted the official appellation of origin, Neusiedlersee, to its high quality Zweigelt red wines. As a result, any of its prestigious sweet wines will be actually be labeled after the general region of Burgenland.
Neusiedlersee's slopes of mica, schist, limestone and variations in gravel, sand and clay make it ideal for its indigenous red varieties, Blaufränkisch, St. Laurent and Zwiegelt, as well as the international varieties of Pinot Noir (Blauburgunder), Merlot, Cabernet and even Syrah.
Though not widely planted here, some white wines, such as Pinot Blanc (Weissburgunder), have distinguished themselves locally.
Beyond the usual suspects, there are hundreds of red grape varieties grown throughout the world. Some are indigenous specialties capable of producing excellent single varietal wines, while others are better suited for use as blending grapes. Each has its own distinct viticultural characteristics, as well as aroma and flavor profiles, offering much to be discovered by the curious wine lover. In particular, Portugal and Italy are known for having a multitude of unique varieties but they can really be found in any region.
ZZZREFPRODUCT523805
Item#
523805