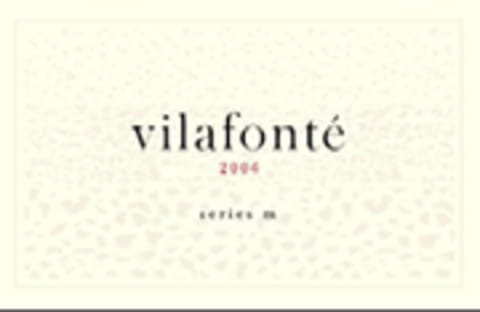 Winemaker Notes
Series M. This wine is more Merlot based; still a blend, but using the Merlot, and Malbec with Cabernet to give it some backbone. It is more supple, more "fruit forward"; with silky texture in the mouth, good length, and very approachable and succulent.
Vilafonté is the first American and South African joint wine-making venture within the global wine community. This ground-breaking red wine project is a partnership between a well respected group of 'quality driven' wine specialists from South Africa and the United States. The name, Vilafonté, derives from the primary soil type of the 100 acre estate, whose character forms the foundation of the wines.
Zelma Long is Head Winemaker for the Vilafonté project. Zelma is one of America's best known winemakers. One of the first women to study enology and viticulture at U.C. Davis, she began her winemaking career at Robert Mondavi Winery, rapidly working into the Chief Winemaker position.
Vilafonté's General Manager is Michael Ratcliffe. Mike qualified as a business major before attending the University of Adelaide. Mike is Managing Director of his family estate, Warwick which is recognized as one of South Africa's foremost wine estates.
Phil Freese is head 'wine-grower' and creator of the Vilafonté vineyard which he calls "Different by Design". Phil spent 13 years as Robert Mondavi's Vice-President of Wine Growing. Phil designed the first Opus One vineyards, and initiated the remote sensing project with NASA that has spawned a new wave of tools for viticulture analysis and quality enhancement.