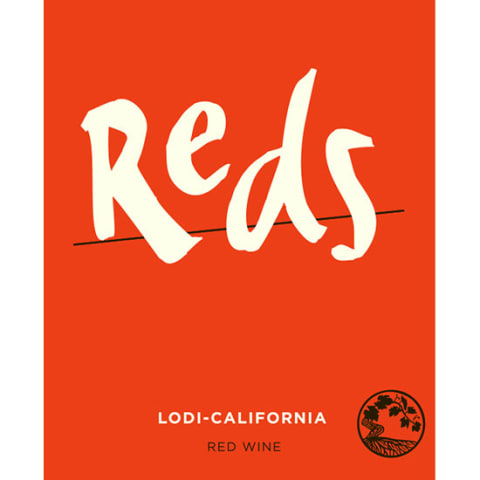 Tierra Divina REDS 2012
Other Red Blends
from
Lodi, California
Ships Thu, Jan 24
Limit
0
bottles
per customer
Add to Cart
Limit Reached
Winemaker Notes
REDS is an old vine Zinfandel blend made from some of the oldest vines in California that Patrick Campbell personally farms to achieve the best concentration of flavors. The Zin vineyard is 90 years old and the carignane vineyard is 130 years old! Petite Sirah lends REDS its full-bodied structure and color (in contrast to the ever-pervasive Mega Purple). It's called "A Wine for the People" because of its value. The casual wine drinker appreciates its fruit-forward approachability, while the connoisseur will grasp its depth and richness.
Perfect with bistro, burgers, hearty pastas, and pizza. The People have spoken!
Tierra Divina is owned by Patrick Campbell, the founder and former owner of Laurel Glen. Known for its elegance and age-worthiness, Laurel Glen is a Sonoma Mountain cabernet that has been acclaimed as far back as the early 1980s. In the mid 90s, decided to Patrick to purchase grapes from the North Coast and make Terra Rosa, designed to be a reasonably-priced alternative to costly cabernets in the market. REDS, an old-vine blend followed suit. With its catch-phrase "A Wine for the People," REDS developed a cult following for its creative marketing which positioned it as an everyday, easy-drinking wine. In the later 90s, Patrick discovered vineyards in Chile that were not being utilized to their full potential; and by 1997 he had moved the entire Terra Rosa line to Mendoza where hebecame the first North American producer to make wine in Argentina.
Patrick majored in English, got a masters degree in Theology at Harvard then played viola in several orchestras in Sonoma County (more recently, he has seen the light and now performs bluegrass on the fidlde). While studying Buddhism and living at the Sonoma Mountain Zen Center, he found his calling in viticulture. A self-proclaimed "vineyard guy," Patrick oversees the farming of every Tierra Divina vineyard in Lodi and Argentina. He believes that great wines start in heritage (aka old-vine) vineyards. Heritage vines' complex root structures spread broadly to collect all the micro-elements the soil can provide and they naturally produce lower yields, lending higher-concentrations of flavor in the wines. Starting with a great vineyard then focusing on proper management minimizes the need for "fixing" or manipulating in the winery. Tierra Divina wines are honest and vineyard-specific wines that exhibit integrity and depth.
These days, Tierra Divina vineyards are found exclusively in Lodi, the "Zinfandel Capital of the World," and Mendoza, Argentina where malbecs are the acclaimed varietal. REDS, an old-vine zinfandel blend and ZaZin, are known for being balanced, elegant wines in contrast to many highly-extracted, over-the-top Lodi zins. Terra Rosa, Tierra Divina and Vale la Pena are vineyard-specific, varietally-correct, 100% malbecs. They tend to be less oaky and more balanced than their Mendoza counterparts. Patrick flies to Argentina 5 to 6 times per year to sustainably farm the heritage vineyards in the foothills of the Andes mountains. He makes the wine in Argentina, then ships it up in containers where he barrel-ages and bottles it in Sonoma County.
Positioned between the San Francisco Bay and the Sierra Nevada mountain range, the Lodi appellation, while relatively far inland, is able to maintain a classic Mediterranean climate featuring warm, sunny days and cool evenings. This is because the appellation is uniquely situated at the end of the Sacramento River Delta, which brings chilly, afternoon "delta breezes" to the area during the growing season.
Lodi is a premier source of 100+ year old ancient Zinfandel vineyards—some dating back as far as 1888! With low yields of small berries, these heritage vines produce complex and bold wines, concentrated in rich and voluptuous, dark fruit.
But Lodi doesn't just produce Zinfandel; in fact, the appellation produces high quality wines from over 100 different grape varieties. Among them are Cabernet Sauvignon, Merlot, Chardonnay and Sauvignon blanc as well as some of California's more rare and unique grapes. Lodi is recognized as an ideal spot for growing Spanish varieties like Albarino and Tempranillo, Portugese varieties—namely Touriga Nacional—as well as many German, Italian and French varieties.
Soil types vary widely among Lodi's seven sub-appellations (Cosumnes River, Alta Mesa, Deer Creek Hills, Borden Ranch, Jahant, Clements Hills and Mokelumne River). The eastern hills are clay-based and rocky and in the west, along the Mokelumne and Cosumnes Rivers, sandy and mineral-heavy soils support the majority of Lodi's century-old own-rooted Zinfandel vineyards. Unique to Lodi are pink Rocklin-Jahant loam soils, mainly found in the Jahant sub-appellation.
With hundreds of red grape varieties to choose from, winemakers have the freedom to create a virtually endless assortment of blended wines. In many European regions, strict laws are in place determining the set of varieties that may be used, but in the New World, experimentation is permitted and encouraged. Blending can be utilized to enhance balance or create complexity, lending different layers of flavors and aromas. For example, a variety that creates a fruity and full-bodied wine would do well combined with one that is naturally high in acidity and tannins. Sometimes small amounts of a particular variety are added to boost color or aromatics. Blending can take place before or after fermentation, with the latter, more popular option giving more control to the winemaker over the final qualities of the wine.
CWMVT0212_2012
Item#
132220