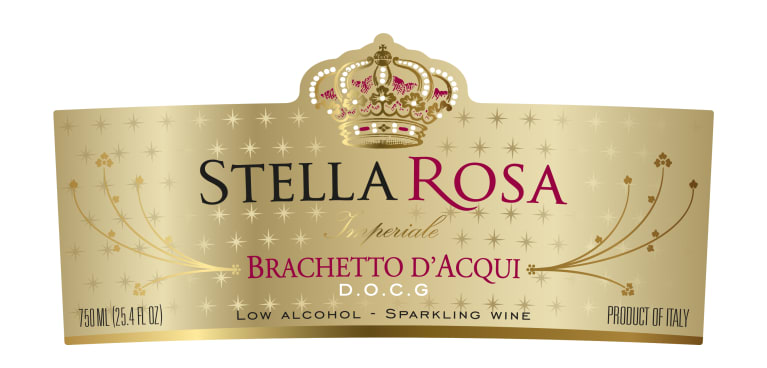 Stella Rosa Imperiale Brachetto d'Acqui
Ships today if ordered in next 8 hours
Winemaker Notes
Stella Rosa Imperiale Brachetto D'Acqui is a fairytale love story come true. This sparkling wine is for the romantics who love to fall in love.
Notes of raspberries and rose petals.
Pair with light salads with a fruit-based vinaigrette, BBQ chicken and ribs.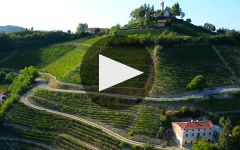 It all started in 1917, when the Riboli family founded Los Angeles' historic San Antonio Winery. After surviving Prohibition and about a century later, the Riboli family has continued its artisan winemaking tradition through four generations.
From within the tasting rooms of San Antonio Winery, customers repeatedly requested a sweeter, light, refreshing wine. The Riboli family took this unique opportunity to create a new semi-sweet, semi-sparkling wine style, which today, they are a leader of. And so, Stella Rosa was born.
The Riboli Family chose the region of Asti, a province in Piedmont, Italy, as the source for its aromatic grapes, which have become the hallmark for the Stella Rosa style of wines. The area of Asti has particular significance to the family, as it is the birthplace of their family matriarch, Maddalena Riboli.
Stella Rosa Wines have experienced rapid phenomenal success over the years. The brand is always growing, learning, and striving to satisfy its loyalists' needs while pushing the level of sophistication to also appeal to dry wine aficionados looking for something a little different. Stella Rosa is more than just a refreshing wine; it's a lifestyle.
Set upon a backdrop of the visually stunning Alps, the enchanting and rolling hills of Piedmont are the source of some of the country's longest-lived and most sought-after red wines. Vineyards cover a great majority of the land area—especially in Barolo—with the most prized sites at the top hilltops or on south-facing slopes where sunlight exposure is maximized. Piedmont has a continental climate with hot, humid summers leading to cold winters and precipitation year-round. The reliable autumnal fog provides a cooling effect, especially beneficial for Nebbiolo, Piedmont's most prestigious variety.
In fact, Nebbiolo is named exactly for the arrival of this pre-harvest fog (called "nebbia" in Italian), which prolongs cluster hang time and allows full phenolic balance and ripeness. Harvest of Nebbiolo is last among Piedmont's wine varieties, occurring sometime in October. This grape is responsible for the exalted Piedmont wines of Barbaresco and Barolo, known for their ageability, firm tannins and hallmark aromas of tar and roses. Nebbiolo wines, despite their pale hue, pack a pleasing punch of flavor and structure; the best examples can require about a decade's wait before they become approachable. Barbaresco tends to be more elegant in style while Barolo is more powerful. Across the Tanaro River, the Roero region, and farther north, the regions of Gattinara and Ghemme, also produce excellent quality Nebbiolo.
Easy-going Barbera is the most planted grape in Piedmont, beloved for its trademark high acidity, low tannin and juicy red fruit. Dolcetto, Piedmont's other important red grape, is usually ready within a couple of years of release.
White wines, while less ubiquitous here, should not be missed. Key Piedmont wine varieties include Arneis, Cortese, Timorasso, Erbaluce and the sweet, charming Muscat, responsible for the brilliantly recognizable, Moscato d'Asti.
Made in a handful of wine regions across the globe, red sparkling wine ranges from delicately sweet to bone dry. While styles vary by region, red sparkling wine production methods are often the decision of the winemaker. For serving, cool red sparkling wine down to about 40F to 50F.