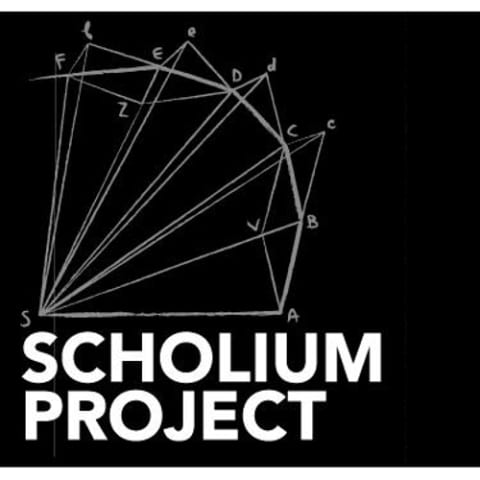 Scholium Project Gardens of Babylon 2013
Out of Stock

(was $39.99)
Winemaker Notes
We have sustained the excellent decision that we made in 2012 to base this wine on two Suisun Valley vineyards farmed by Steve Tenbrink. This year, we took a step to make the wine even more interesting: most of the wine is the result of cofermentation of Petite Sirah and Cabernet, not blending. There is also Hudson Syrah cofermented with the Suisun grapes. The final wine is about 50% Petite Sirah, 43% Cabernet, and 7% Syrah. The wine is more burly than the delicate 2011 and a little more muscular but also more layered and complex than the elegantly balanced 2012.
We are small. Our hands, our feet, our minds are in the wine. We make wine from vineyards that are distinguished sometimes by being ignored. Our wines often do not resemble other wines, but we are not renegades. We are students. Our projects are not always experiments-- sometimes we know what we are doing-- but they are always acts of emulation, looking up at the work of others we admire.
Thus, "scholium," from the Greek <>, which shares the same root as "school, scholarship." It signifies a modest project, not a preeminent one, undertaken for the sake of learning, understanding–hence a commentary, an essay, a study. But no matter how much we learn, no matter how interesting our studies, if the wines do not bring pleasure, they are worthless. And if they do not circulate, our work is empty. So we strive harder every year to disseminate the wine-- the wines have no business staying in the same place, consumed by only a few.
An off the beaten path wine country destination, Suisun Valley is just east of Napa Valley in the California Coast Ranges. The valley boasts plentiful agricultural products as well as wine.
With hundreds of red grape varieties to choose from, winemakers have the freedom to create a virtually endless assortment of blended red wines. In many European regions, strict laws are in place determining the set of varieties that may be used, but in the New World, experimentation is permitted and encouraged resulting in a wide variety of red wine styles. Blending can be utilized to enhance balance or create complexity, lending different layers of flavors and aromas. For example, a red wine blend variety that creates a fruity and full-bodied wine would do well combined with one that is naturally high in acidity and tannins. Sometimes small amounts of a particular variety are added to boost color or aromatics. Blending can take place before or after fermentation, with the latter, more popular option giving more control to the winemaker over the final qualities of the wine.
How to Serve Red Wine
A common piece of advice is to serve red wine at "room temperature," but this suggestion is imprecise. After all, room temperature in January is likely to be quite different than in August, even considering the possible effect of central heating and air conditioning systems. The proper temperature to aim for is 55° F to 60° F for lighter-bodied reds and 60° F to 65° F for fuller-bodied wines.
How Long Does Red Wine Last?
Once opened and re-corked, a bottle stored in a cool, dark environment (like your fridge) will stay fresh and nicely drinkable for a day or two. There are products available that can extend that period by a couple of days. As for unopened bottles, optimal storage means keeping them on their sides in a moderately humid environment at about 57° F. Red wines stored in this manner will stay good – and possibly improve – for anywhere from one year to multiple decades. Assessing how long to hold on to a bottle is a complicated science. If you are planning long-term storage of your reds, seek the advice of a wine professional.
RVLSY13GOB_2013
Item#
141744