Santa Margherita Pinot Grigio (375ML half-bottle) 2016
Out of Stock

(was $14.99)
Ships today if ordered in next 11 hours
Winemaker Notes
This dry white wine has a straw yellow color. Its clean, intense aroma and bone-dry taste (with an appealing flavor of Golden Delicious apples) make Santa Margherita's Pinot Grigio a wine of great personality and versatility.
Excellent as an aperitif, and ideal with seafood salads or pasta and rice dishes based on fish and shellfish. Also perfect with white meats, boiled or grilled fish and soufflés.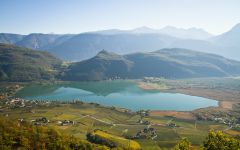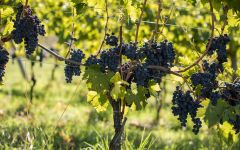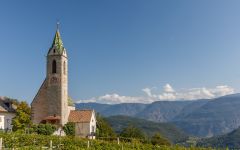 In 1935 Count Gaetano Marzotto led the revitalization of a portion of the Venetian countryside. Here, where rivers from the alps cut through the sun-drenched hills on their winding way to the Mediterranean shore, he created farmlands and restored traditional wine-making in what had been a region of fine vineyards since the time of the Roman Empire. Employing new agricultural techniques and a commitment to the needs of the Italian people, Count Marzotto gave this labor of love the name of his dear wife Margherita. The illustration on the label is the historical Marzotto home, Villa Marzotto; which was subsequently donated back to the town of Portogruaro, about an hour outside of Venice. Steeped in a history of making Prosecco as far back as 1952, Santa Margherita gained its iconic status after 1961, when it was among the first Italian wineries to vinify Pinot Grigio as a monovarietal, and off the copper-colored skins; thereby enhancing the freshness of the fruit and bringing out the wine's enormous versatility. Since then, Santa Margherita has grown to encompass vineyards across Italy, from Veneto to Tuscany, producing distinctive, authentic wines of deep tradition and regional character. Their wines are crafted for the evolving tastes of today's fine wine lovers, and they invite you to pair the moments, people and food in your life with the Pinot Grigio they made famous, their brilliant Prosecco, their complex Chianti Classico Riserva or their delicate Sparkling Rosé.? At Santa Margherita, they're wine people; they are passionate about wine because they are passionate about people and the extraordinary experiences they live. What defines an extraordinary experience? It can be as simple as watching the sun set from your favorite chair as you unwind after a long day, as fulfilling as a great afternoon with friends that lasts well into the evening, and as unforgettable as the first time you locked eyes and realized it was going to be forever. These experiences define the joy of your life, and the wine you choose should live up to them. Their rich heritage rooted in quality winemaking is what makes Santa Margherita the wine worthy of every memorable experience. Why settle for anything less? 
Italian White Wine
The rolling hills and endless coastlines of Italy deliver a unique diversity of soils and climate to foster a number of regional specialties. With a multitude of indigenous varieties that thrive exclusively here, the selection of white wines offers a range of styles and flavors.
The most well-known white variety in Italy is of course Pinot Grigio. Typically found in the northern Italian regions, the light, fresh and easy-drinking options can be found in the Veneto region, while the richer, more complex styles come from Friuli-Venezia Giulia and Trentino-Alto Adige. These two northeast regions are also crafting delicions Pinot Bianco and a regional specialty, Friulano.
In Piedmont, two white regions shine. The crisp and zippy Gavi, made with a Cortese grape, and Arneis, a variety that produces a subtle by dry wine. In the Veneto, the Garganegna grape creates the wine of Soave, a zesty but medium-bodied wine full of rich stone fruit and floral notes.
Further south, you'll find the pretty and floral Falenghina, rich and tropical Grillo and zesty Greco. Head to Sicily to discover the delicious and complex Etna Biancos, made with the Carricante grape in the island's volcanic soils.
If you enjoy a tangy but textured white wine with seafood, head to Sardinia and try out the Vermentino there. The grape is also found in other Italian provinces and is always a delight.
YNG675844_2016
Item#
210811