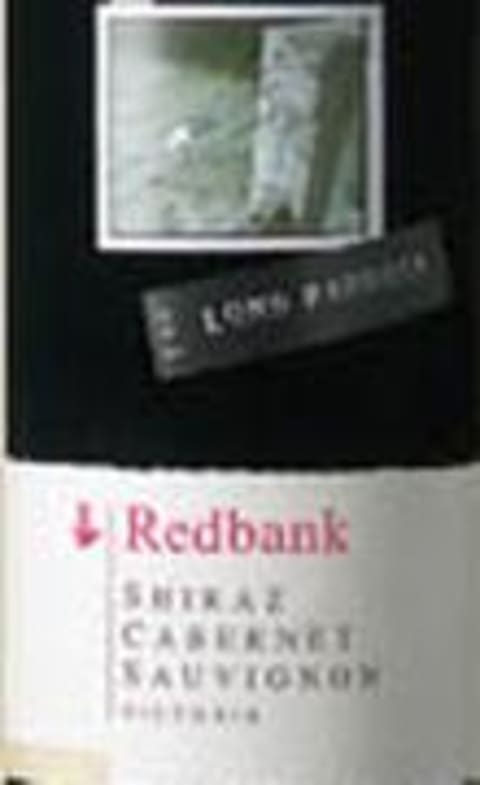 Redbank Long Paddock Shiraz - Cabernet 2000
Winemaker Notes
For 15 years, the "Long Paddock" label has been one of Australia's favourite wines. The philosophy of sourcing the best available grapes from Victoria's quality wine regions came about in 1983 when severe drought struck at Redbank and pioneering winemaker, Neill Robb lost his entire vintage. It was at this time that Neill remembered the ingenuity of the old Australian drovers who would drive the "long paddock" during similar times of hardship. Throwing open their boundary gates they would let their sheep and cattle feed from the bush tracks and country roads that criss-crossed the Australian bush. Neill did the same thing and looked beyond his own fence line searching for the best fruit available from all over Victoria.
This tradition continues today and permits a variety of blending options, which ensures a consistency of style and quality from vintage to vintage.
Blending Shiraz and Cabernet Sauvignon from selected cool climate vineyards in the Ovens, King and Yarra Valleys of Victoria has enabled us to produce a wine with a myriad of flavour sensations. Aromas of red berry and spicy aniseed are well integrated with the toasty oak as a result of 12 months ageing on 2-3 year old American and French oak. Fruit flavour has been optimised through cool fermentation. Silky tannins and red berry fruits are layered across the palate of this medium-bodied, distinctly fruit driven wine.
The 2000 The Long Paddock Shiraz Cabernet Sauvignon will develop favourably in the bottle over the next 2-4 years and can be enjoyed with hearty meat dishes or with char grilled steak or lamb at your next barbecue.
Redbank captures the rugged essence of Australia's High Country of North East Victoria as well as the collaborative spirit of the early Australian pioneers. A small, select "family" of grape growers have come together for a common effort to produce the premium fruit for the wines of Redbank. Vineyards which are lashed by blizzardly cold winter winds and buried in snow for part of the year emerge at harvest with grapes of the highest quality that enable the Redbank winemakers to produce superb cool climate wines, infused with plenty of hard work and humor.
VWD32003430_2000
Item#
50051