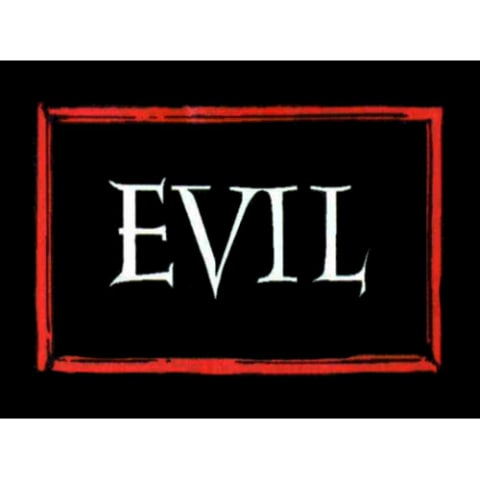 R Wines Evil Cabernet Sauvignon 2006
Winemaker Notes
"The 2006 Evil Cabernet Sauvignon saw 25% of the wine aged in French oak. It reveals a fragrant bouquet of cedar and black currants. Fruit-driven, full-bodied, with tons of flavor, this Cabernet is an exceptional value. It will provide pleasure over the next 6-8 years. R Wines is a new company founded by importer and marketing genius, Dan Philips, along with co-owner, renowned winemaker, Chris Ringland. Winemakers for R Wines are Chris Ringland, Lisa Wetherell, Andrew Hercock, and John Hughes. It encompasses four familiar labels, Marquis Philips, 3 Rings, Roogle, and Bitch, along with 13 others created especially for R Wines. Needless to say, the packaging of these wines is amazingly creative but, more importantly, what is in the bottle consistently over-delivers from low-end to high-end." - Wine Advocate
Based in Australia, R Wines produces wine from vineyards all over Australia including Riesling from Western Australia, Pinot Noir from Victoria, Shiraz from McLaren Vale and the Barossa just to name a few. R Wines was founded in 2005 by partners Dan Philips, and Chris Ringland. Chris is one of world's leading and most gifted winemakers. He leads teams of winemakers and viticulturalists managing vineyards Australia wide. R Wines that make it to the shelf are not merely sound and well-made, but are stylish, compelling, hand-crafted and peerlessly delicious. We believe that what goes on the bottle is as important as what goes in the bottle and work with world-class designers to create innovative, loud, brilliant labels that speak to consumers in ways unique to the wine world. The best Grenache in the world is in Australia. The Chateau Chateau project is a study of the effects of soil and place. Five icon vineyards and one blend with distinct expressions, soils and locations in the Barossa and McLaren Vale. There is no illusion, this project includes the world's best Grenache.
While Australia is best known for big, supple and potent Shiraz, it is also a fine source of Cabernet Sauvignon. Cab in fact is Australia's second most planted red varietal, and it is both bottled on its own and often used in blends. It's grown in Western Australia, Victoria, New South Wales and South Australia. The latter is the home of Block 42 of the Penfolds Kalimna Vineyard, whose vines -- planted in 1886 -- are believed to be the oldest productive Cabernet vines in the world. Two of the most highly regarded sources of Australian Cabernet Sauvignon, though, are Coonawarra on South Australia's Limestone Coast, and Margaret River in Western Australia, near Perth.
Coonawarra, famous for its rich red soil called terra rossa, has held Cabernet vines since the 1890's. Though it can get quite warm during the growing season, it's not far from the cool waters of the Southern Ocean, which tempers the climate and promotes balance in the grapes and resulting wines. These Cabs tend to be complex indeed, showing trademark dark fruit and firm tannins, along with notes of cigar box, cedar and – very often – mint and/or eucalyptus. Some producers to look for are Jim Barry, Yalumba, Berton Vineyards and Penley Estate.
Margaret River, on the other hand, stepped into wine production only in the 1960's. It is situated on the lower western tip of the country, where the Southern and Indian Oceans meet. This coastal location creates an even more temperate, maritime-influenced climate that resembles that of Bordeaux. In good years these Australian Cabs show amazing balance between ripeness, tannins and acidity, along with lovely texture. Producers of note include Leeuwin Estate, Vasse Felix and Howard Park.
HNYRWIEVL06C_2006
Item#
93164