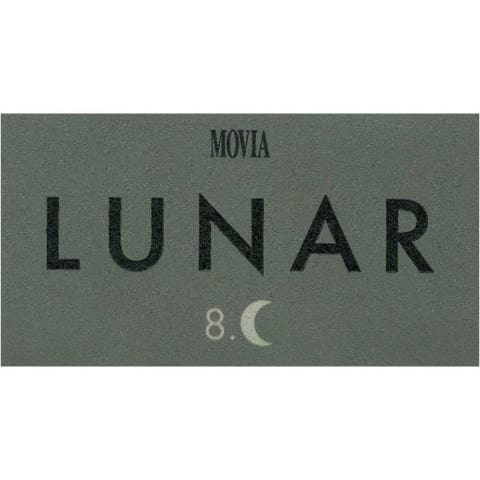 Movia Lunar 8 Ribolla 2013
Out of Stock

(was $49.99)
Winemaker Notes
Notes of wood aging are present, as is a refined spicy woody note, hinting at incense and fine herbs. On the palate, the wine is dry, elegant, bitterish (the grape skins disintegrated and remained in the wine) and youthful. Grape notes on the nose are overcome by a fine note of wood. Plenty of character and a fine, long aftertaste. An extraordinary wine.
Blend: 50% Chardonnay, 50% Rebula
Lying along the prime strip of land that adjoins the Italian and the Slovenian sides of the Collio, the Movia estate has been in existencesince the year 1700. It was purchased by the Kristancic family in 1820 and is currently run by the iconic Ales Kristancic. Growing up in the vineyards and winery on many a late evening and Saturday afternoon when he would have preferred to play soccer, the new moon rose and Ales dutifully helped his father transfer wines from barrel to barrel. Today he passionately implements the rigorous biodynamic principles handed down to him while simultaneously experimenting to produce wines of unprecedented purity and authenticity. His distinct vision stems from the wisdom of eight generations spent among the vines and in the cellar coupled with a natural intuition toward to relationship between nature, soil, vines, and wine.
A picturesque, eastern European wine growing nation, Slovenia can claim one of the most ancient winemaking cultures in all of Europe. Its history dates back to the Celts and Illyrians tribes, well before the Romans had any influence on France, Spain or Germany. But it wasn't until the 1970s that Slovenia developed a more refined, private-sector wine industry.
Today it is a powerful source of some of the industry's most important orange wines (whites made with extended skin contact); furthermore, fully three quarters of the country's wine production is white.
Slovenian weather is continental with hot summers and cold, wet winters. It is divided into three wine regions: Podravje in Slovenia's northeast; Primorska in its west, close to Italy; and Posavje in its southeast. These are further divided to nine wine districts.
The exact origins of Ribolla Gialla remain unclear, though it most likely came to Friuli before the 1200s by way of Slovenia, where it goes by the moniker, Rebula. Blanketing vineyard hillsides along the Italian-Slovenian border, unconcerned about which side it is on, this pink-skinned variety creates a range of styles from the crisp, dry, still or sparkling whites to the charmingly ephemeral, skin-contact orange wines. Somm Secret—If you're into orange wines, go visit Collio's Oslavia and Slovenia's Goriska Brda regions. They are so close you'll hardly know you've gone from one to the other.
HNYVRUREB13D_2013
Item#
355389