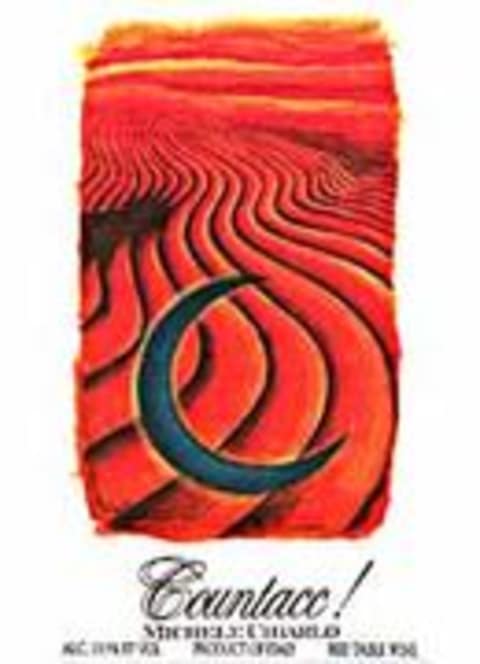 Michele Chiarlo Countacc! 1993
Other Red Blends
from
Piedmont, Italy
Ships Fri, Dec 21
Limit
12
bottles
per customer
Add to Cart
Limit Reached
Winemaker Notes
The resulting wine is one of surprising power and intensity. The fragrance is aromatic and refined yet intense, with notes of leather and cassis. Countacc! gives an initial impression on the palate of great ripeness, richness and fullness, with an acidity and structure characteristic of Nebbiolo married to the elegant black fruit and herbal notes of the Cabernet, softened by a lush, velvety cloak of Barbera covering well-structured tannins. The finish is long and pronounced, with a lingering impression of great depth.
The wine producing firm of Michele Chiarlo was founded in 1956 by the sole and present owners, Michele and Giuseppina Chiarlo. Son of over seven generations of esteemed wine growers, Mr. Chiarlo is today one of the most respected producers of the fine wines of Piedmont and a leading figure in its viticultural industry.
At the production and vineyard level, where quality begins, Michele Chiarlo has for thirty years pursued an endless search for control over the finest vineyard sites in each of the zones from which he produces his wines. Perhaps the crown jewel among these is the vineyard of Fornace di Tassarolo in the Rovereto area of Gavi, a small parcel planted in 1910 which yields a brilliant and intense Gavi of exquisite refinement. He also has long-term agreements with the owners of two spectacular vineyards in the Castiglione Falleto and Serralunga crus of Barolo, from which he produces Barolo Riserva Rocche di Castiglione and Barolo Riserva Vigna Rionda di Serralunga. In addition to these contracts, he has also purchased the Antico Podere Averame in the Cerequio cru of Barolo, considered one of the zone's finest Nebbiolo vineyards; and an estate, also in Barolo in the cru of Cannubi, which due to its extremely sharp gradient had never been cultivated. With considerable capital investment, this vineyard has been terraced and brought into production, the first time such a project has ever been undertaken in Piedmont.
In 1995, Michele Chiarlo acquired the estate of Azienda Agricola Aluffi in Castelnuovo Calcea, considered to the most beautiful and prestigious property in the heart of the classic Barbera d'Asti zone. The estate is comprised of two separate vineyard holdings, La Court and Il Castello, with a total area of 62 acres of which 50 are planted in Barbera vines, quite extensive for this area. The principally southwest and easterly-exposed slopes support superb, calcium and mineral rich soils which are of ideal composition for the production of great Barbera d'Asti.
Michele Chiarlo directly manages or personally oversees every aspect in the production of his wines. Eminently qualified through the expertise acquired through his involvement with the company under his father, he also holds a degree from the prestigious School of Enology at Alba. His ceaseless innovation, both in production and in marketing, has gained him the respesct of his industry.
Set upon a backdrop of the visually stunning Alps, the enchanting and rolling hills of Piedmont are the source of some of the country's longest-lived and most sought-after wines. Vineyards cover a great majority of the land area—especially in Barolo—with the most prized sites at the top hilltops or on south-facing slopes where sunlight exposure is maximized. Piedmont has a continental climate with hot, humid summers leading to cold winters and precipitation year-round. The reliable autumnal fog provides a cooling effect, especially beneficial for Nebbiolo, Piedmont's most prestigious variety.
In fact, Nebbiolo is named exactly for the arrival of this pre-harvest fog (called "nebbia" in Italian), which prolongs cluster hang time and allows full phenolic balance and ripeness. Harvest of Nebbiolo is last among Piedmont's varieties, occurring sometime in October. This grape is responsible for the exalted wines of Barbaresco and Barolo, known for their ageability, firm tannins and hallmark aromas of tar and roses. Nebbiolo wines, despite their pale hue, pack a pleasing punch of flavor and structure; the best examples can require about a decade's wait before they become approachable. Barbaresco tends to be more elegant in style while Barolo is more powerful. Across the Tanaro River, the Roero region, and farther north, the regions of Gattinara and Ghemme, also produce excellent quality Nebbiolo.
Easy-going Barbera is the most planted grape in Piedmont, beloved for its trademark high acidity, low tannin and juicy red fruit. Dolcetto, Piedmont's other important red grape, is usually ready within a couple of years of release.
White wines, while less ubiquitous here, should not be missed. Key varieties include Arneis, Cortese, Timorasso, Erbaluce and the sweet, charming Muscat, responsible for the brilliantly recognizable, Moscato d'Asti.
With hundreds of red grape varieties to choose from, winemakers have the freedom to create a virtually endless assortment of blended wines. In many European regions, strict laws are in place determining the set of varieties that may be used, but in the New World, experimentation is permitted and encouraged. Blending can be utilized to enhance balance or create complexity, lending different layers of flavors and aromas. For example, a variety that creates a fruity and full-bodied wine would do well combined with one that is naturally high in acidity and tannins. Sometimes small amounts of a particular variety are added to boost color or aromatics. Blending can take place before or after fermentation, with the latter, more popular option giving more control to the winemaker over the final qualities of the wine.
PIM08630_1993
Item#
13432