Messina Hof Father and Son Cuvee Riesling 2011
Winemaker Notes
Grown in High Plains Vineyard, Messina Hof's Riesling is blended with Moscato. This wine is fresh and delicate with floral aromas. It brings out the flavors of spicy, German and Oriental dishes, Cajun or blackened seafood and low-fat cuisine.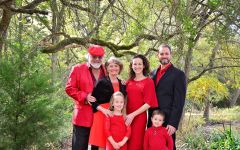 In 1977 neither Paul Vincent nor Merrill Bonarrigo anticipated becoming the power couple that would help pioneer a growing Texas wine industry. At that 
time, there were few commercial vineyards in Texas and the idea that it would become the 5th largest grape producing state was nothing short of a dream.
With the encouragement of a Texas A&M graduate student studying grape feasibility in Texas, Paul and Merrill planted Messina Hof's first vineyard in Bryan, Texas. The one-acre experimental vineyard consisted of fifty varietals including Cabernet Sauvignon, Chenin Blanc and Lenoir. Over the next few years the Bonarrigos dedicated themselves to the vineyard lifestyle practicing the tricks of the winemaking trade. In 1981, Messina Hof's award-winning legacy unexpectedly began with a medal in the Texas State Fair for a Black Spanish-Cabernet blend. To the Bonarrigos, this was the first of many victories that reinforced their mantra of "anything is possible."
The 1980s brought rapid growth for Messina Hof and the Bonarrigo family. A new winemaking generation was born when Paul Vincent and Merrill welcomed their son Paul Mitchell Bonarrigo. The planting of two additional vineyards allowed Paul Vincent and Merrill to produce 1,300 gallons of wine in 1983 - enough to release Messina Hof's first commercial vintage including Chenin Blanc, Cabernet Sauvignon and Papa Paulo Port. In 1987, Messina Hof's expansion continued by entering Texas distribution and in 1989 they expanded into Japan. What began as a young couple's project was now Texas winemaking history.
Paul Vincent and Merrill would continue to affirm their status as pioneers in the industry as their mantra of "anything is possible" continued over the next two decades. From 1990, when Angel Late Harvest Riesling became the first Texas wine to score a 90 in the Wine Spectator, to 2013, when Messina Hof became the first Texas winery to win Top Overall at the Houston Livestock show and Rodeo - Messina Hof was paving the way for those to come.
In 2010, after serving 5 years as a United States Marine Corps Officer, a generational transition began when Paul Mitchell and his wife Karen returned home to Bryan, Texas to continue his parent's legacy. As a family, the Bonarrigos successfully opened Messina Hof Hill Country Winery in 2011. Paul Mitchell's experience growing up on the vineyard prepared him for the next major step in Messina Hof's history. In 2012, the winery was officially passed down to the next generation with Paul Mitchell becoming the Chief Executive Officer and Karen, the Director of Administration. Paul Mitchell and Karen opened Messina Hof Grapevine Winery in 2014 at the end of a record breaking year. They continue to lead Messina Hof in the direction of international recognition. Messina Hof will open their 4th location, Messina Hof Harvest Green Winery, Tasting Room and Restaurant in late 2020.
Today, 40 years later, the two generations of Bonarrigos work side-by-side. Messina Hof has expanded to produce 200,000 gallons per year and continues to remain at the forefront of the Texas wine industry.
Maintained by a long history of knowledgeable grape growers and a current generation of persevering winemakers, modern Texas wine production continues to flourish. Today Texas ranks fifth in production volume and boasts a number of variations in climatic conditions and terrain suitable for viticulture.
The Spanish planted the first vineyards in the state in the 1660s in Ysleta Mission near what is now El Paso. Texas is also home of the famous taxonomist, Thomas Munson, who led extensive research in the 1880s on vine breeding and is credited with saving Europe from complete phylloxera devastation. His results led to the French importation of huge amounts of American species phylloxera-resistant rootstocks, which when grafted onto their non-resistant Vitis vinifera species, prevented the spread of the disease.
Today Texas boasts over 275 bonded wineries and eight official American Viticultural Areas (AVAs). Some of the main AVAs include Texas High Plains, Texas Hill Country, Bell Mountain, Escondido Valley and Fredericksburg.
After experimentation with popular California varieties yielded mixed results, many growers have turned their focus to heat and drought-resistant Mediterranean varieties. Grapes such as Syrah, Tempranillo, Sangiovese, Viognier and Vermentino are well-suited to the Texas environment, especially the Texas High Plains AVA in the northwestern Panhandle of Texas where vineyards are planted at 3,000-4,000 feet. This AVA receives of plenty of sunshine and cool nighttime temperatures support acid retention.
Riesling possesses a remarkable ability to reflect the character of wherever it is grown while still maintaining its identity. A regal variety of incredible purity and precision, this versatile grape can be just as enjoyable dry or sweet, young or old, still or sparkling and can age longer than nearly any other white variety. Somm Secret—Given how difficult it is to discern the level of sweetness in a Riesling from the label, here are some clues to find the dry ones. First, look for the world "trocken." ("Halbtrocken" or "feinherb" mean off-dry.) Also a higher abv usually indicates a drier Riesling.
RPT35160396_2011
Item#
116474