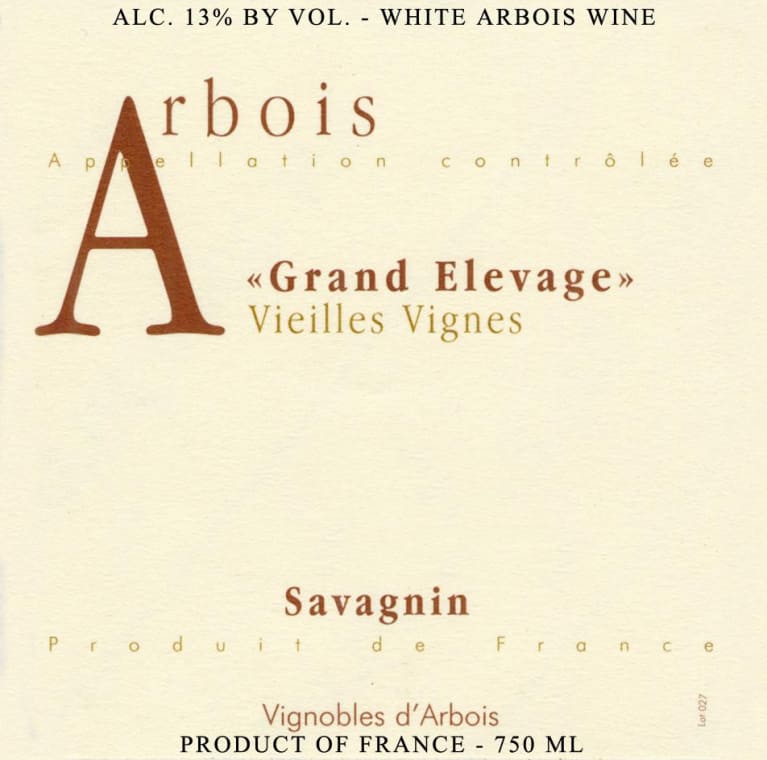 Maison Rijckaert Jura Arbois Grand Elevage Vieilles Vignes Savagnin 2008
The Domaine Rijckaert was created in 1998 by Jean Rijckaert, a passionate Belgian established as a wine producer in Burgundy since 1990. Nowadays, in addition to 4 ha in South Burgundy, the Domaine RIJCKAERT cultivates 5,5 ha of vineyards in the Jura where Jean felt in love of outstanding terroirs. Thus, we have two cellars : one at Davaye (South Burgundy, near Macon), one at Les Planches, near Arbois in the Jura. The Maison RIJCKAERT also purchases fine grapes from all Burgundy vineyards, vinificated with the same precision and the same savoir-faire than its own vineyards. Since 2013, Jean has decided to gradually pass the torch of his passion on to Florent Rouve and pass down the "savoir-faire" that have made the reputation of his wines : restricted yields, manual harvesting, slow and moderate pressings, indigenous yeasts, long wine aging, and...some precious secrets ! A careful and natural winemaking, which aims to express the typicality of the grape and the specificity of the terroir where it comes from.
On the foothills of the Jura Mountains, just east of the Cote de Beaune on the Switzerland border, the Jura wine-producing zone is recognized for its unique reds, as well as its particular and diverse styles of whites.
Though borrowed from their neighbor Burgundy, Chardonnay and Pinot noir have been growing in Jura since the Middle Ages. But here the altitude, topography, climate and clay-rich, marl soils support a different style of Pinot noir, not to mention its other deeply-colored, full-bodied indigenous reds, Poulsard and Trousseau.
Considering area under vine, growers here favor Chardonnay for its consistency and reliability; it comprises almost half of Jura's vineyard acreage. However, Jura Chardonnay is anything but boring; its many offbeat styles are part of what make region's wines so distinctive. It is used for Cremant (sparkling), Macvin (a fortified wine), as well as fine examples at the quality level of Burgundy.
Jura also has a unique oxidative style for Chardonnay but is better recognized for its similarly-styled "vin jaune," meaning 'yellow wine,' which is made from the indigenous variety, Savagnin. Vin jaune is made using techniques similar to those used to make Sherry.
For all of its wines, Jura favors a traditional, natural and often organic style in viticulture and winemaking.
There are hundreds of white grape varieties grown throughout the world. Some are indigenous specialties capable of producing excellent single varietal wines. Each has its own distinct viticultural characteristics, as well as aroma and flavor profiles.
ZZZREFPRODUCT286203
Item#
286203