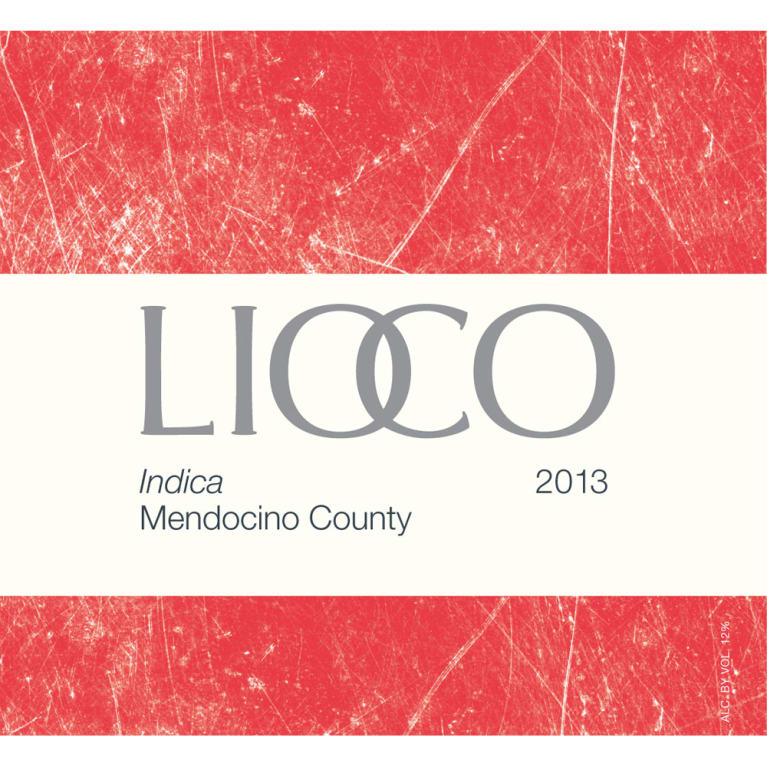 Lioco Indica Carignan 2012
Winemaker Notes
This is an old-timey, "heritage-wine" that harkens back to pre-prohibition days. Featuring a nearly extinct (in California), yet once prolific grape called Carignan, it hits similar notes as the classic bistro wines of Europe such as Beaujolais, Cotes du Rhone, and Dolcetto. Welcomes a slight chill.
Aromas of sour black plum, red licorice, and lavender. Flavors of fresh blackberry, salted plums, and orange pekoe tea.
Lioco was conceived in the alley behind Spago Beverly Hills by wine director Kevin O'Connor and wine salesman Matt Licklider. The year was 2001 -- and the two colleagues, critical of the heavy-handed wines of the day, wondered if it were possible to make some local wines that favored nuance over sheer power. In 2005, relying on nothing more than their palates and their rolodexes, the two embarked on a winemaking odyssey. Europe was the inspiration, as were the more restrained California wines of the 1980's.
Today, the winery is owned and operated by the Licklider family. Husband/wife duo Matt and Sara Licklider and their small team produce the wines at a state-of-the-art winemaking cooperative in Santa Rosa. All of the fruit is purchased from family-owned vineyards spanning 200-miles and three counties (Santa Cruz, Sonoma, and Mendocino).
The focus is on Chardonnay, Pinot Noir, and Carignan from sites with older vines, interesting soil, and heritage clones. Sometimes the hunt for Pinot Noir uncovers other treasures like a coastal Syrah vineyard or a rare, mid-century planting of Valdiguie. Room is made for such discoveries.
Reaching up California's coastline and into its valleys north of San Francisco, the North Coast AVA includes six counties: Marin, Solano, Napa, Sonoma, Mendocino and Lake. While Napa and Sonoma enjoy most of the glory, the rest produce no shortage of quality wines in an intriguing and diverse range of styles.
Climbing up the state's rugged coastline, the chilly Marin County, just above the City and most of Sonoma County, as well as Mendocino County on the far north end of the North Coast successfully grow cool-climate varieties like Pinot Noir, Chardonnay and in some spots, Riesling. Inland Lake County, on the other hand, is considerably warmer, and Cabernet Sauvignon, Zinfandel and Sauvignon Blanc produce some impressive wines with affordable price tags.
Responsible for some of the most stunning old vine red wine on the planet, Carignan has an amazing capacity to survive dry, arid climates and still produce lovely, mouthwatering wine. In Spain it goes by the name of Mazuelo and while it may have originated there in the province of Aragón, its popularity lies elsewhere, particularly in Languedoc-Roussillon. Somm Secret—Historically Carignan did not enjoy the respect that it does today. In the mid 20th century, Carignan covered nearly 140,000 ha in Algeria, where it was made into low quality bulk and blending wine to supply mass-market demand.
RGL0212437_2012
Item#
141031