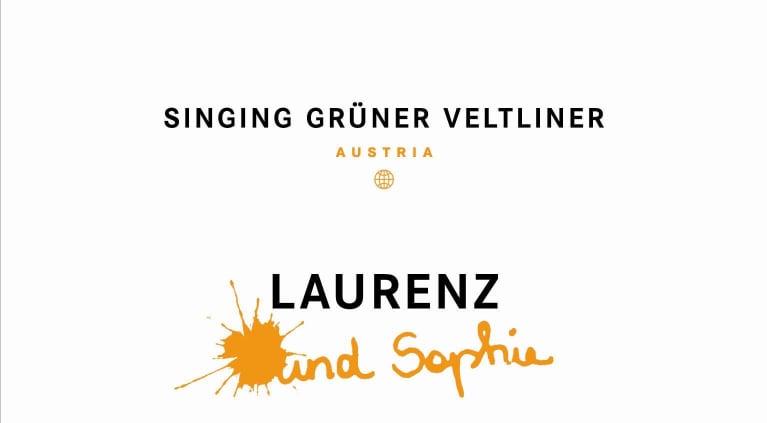 Laurenz V Laurenz und Sophie Singing Gruner Veltliner 2007
Laurenz V was created for white wine lovers everywhere. The winery focuses on a single wine variety--Grüner Veltliner--that has long been a favorite in its native Austria, where it represents nearly a third of the country's wine grape production. Grüner Veltliner has been quickly catching on in the rest of the world, too!
Laurenz V is made by the Lenz Moser family, and is the most recent offering in the family's five generations of wine making experience. The wine comes from the Kamptal and Kremstal areas of lower Austria where the warmth of the Danube Valley meets the cool air of the Waldviertel region. This combination develops fresh, fruity flavors in grapes while maintaining excellent acidity. The winery makes two wines—Laurenz V. Charming Grüner Veltliner from Kamptal, and Laurenz und Sophie Singing Grüner Veltliner, a wine inspired by Lenz' daughter Sophie, predominantly from Kremstal.
The region of considerable geologic diversity and microclimates, Kremstal extends virtually without border east from Wachau along the Danube River. Its magnificent terraced and rocky vineyards in the west alongside Wachau include some of Austria's most esteemed Riesling vineyards, the (Steiner) Hund and Pfaffenberg, as well as Kögl and Wachtberg nearer to the city of Krems. After Krems, the vineyards become excessively steep upstream around Senftenberg where Riesling and Grüner Veltliner thrive. Grüner Veltliner does best from here east where the soils become a mix of sand, gravel and loess.
Grüner Veltliner and Riesling together comprise two thirds of all of the Kremstal vineyards; the region itself represents about five percent of Austria's total vineyard area.
Fun to say and delightfully easy to drink, Grüner Veltliner calls Austria its homeland. While some easily quaffable Grüners come in a one-liter—a convenient size—many high caliber single vineyard bottlings can benefit from cellar aging. Somm Secret—About 75% of the world's Grüner Veltliner comes from Austria but the variety is gaining ground in other countries, namely Hungary, the Czech Republic, Slovakia and the United States.
ZZZREFPRODUCT246109
Item#
246109