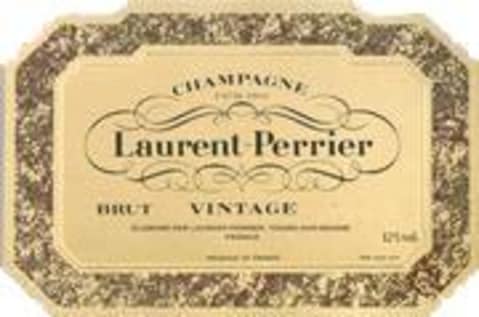 Laurent-Perrier Brut Millesime (375ML half-bottle) 1993
Winemaker Notes
Not all vintages are worthy of a special bottling. At Laurent-Perrier, only the most exceptional of harvests will lead to a Vintage Brut and 1993 was one such harvest. Capable of extending cellars aging, the Laurent-Perrier Vintage Brut 1993 finely showcases the characteristics of this growing season. After flowering in Mid-June, the vines were treated to a warm and calm summer, allowing them to produce healthy grape clusters of superb quality. This balanced and well-rounded Champagne is the product of both the cooperation of nature and the skill of our winemaker, Alain Terrier. As is the tradition for Laurent-Perrier, dosage is light, to enable the quality and characteristics of the wine to shine through. Besides being an astoundingly graceful aperitif, Laurent-Perrier Brut Vintage 1993 is very well suited for enjoyment throughout the meal. Poultry and white meats match perfectly with this wine and it is an excellent accompaniment to both fresh and saltwater fish.
Appearance: Pale straw color with fine, tiny bubbles.
Nose: Hints of honeysuckle, bergamot and lightly candied citrus fruit.
Taste: Rounded and complex, yet very subtle and elegant on the palate. Medium bodied and well balanced with a beautiful clean finish.
Established in 1812, Champagne Laurent-Perrier has a long tradition of innovation in Champagne and can be credited with many of the ideas that have defined Champagne production since the mid 20th century. Laurent-Perrier was among the first to introduce stainless steel fermentation tanks to the region in the 1950s, resurrected the non-dosage Champagne category with the introduction of Ultra Brut in 1981, and sparked the revival of non-vintage rosé Champagne in 1968 despite the opinion of other producers that non-vintage rosés were not to be taken seriously. Today, Laurent Perrier's iconic Cuvée Rosé remains the benchmark for non-vintage rosé champagne. 
Laurent-Perrier has become one of the international leaders in Champagne based entirely on the quality of the wines and core values as a company. Laurent-Perrier is still a family-controlled business and makes nothing other than champagne. The house prides itself on quality and consistency, attributable to having only 3 chefs de caves since 1949.
Laurent-Perrier's house style emphasizes freshness, elegance, and finesse across its entire range of champagnes. None of the wines are aged in oak, and Laurent-Perrier makes fewer single-vintage wines than many other houses. The art of blending - not just of grapes but of years, as well - is fundamental to champagne. At Laurent-Perrier, even our prestige cuvée Grand Siècle is never a single vintage wine, but always a blend of three complementary vintage years, essentially "creating" the perfect year. 
SWC15651_1993
Item#
43781