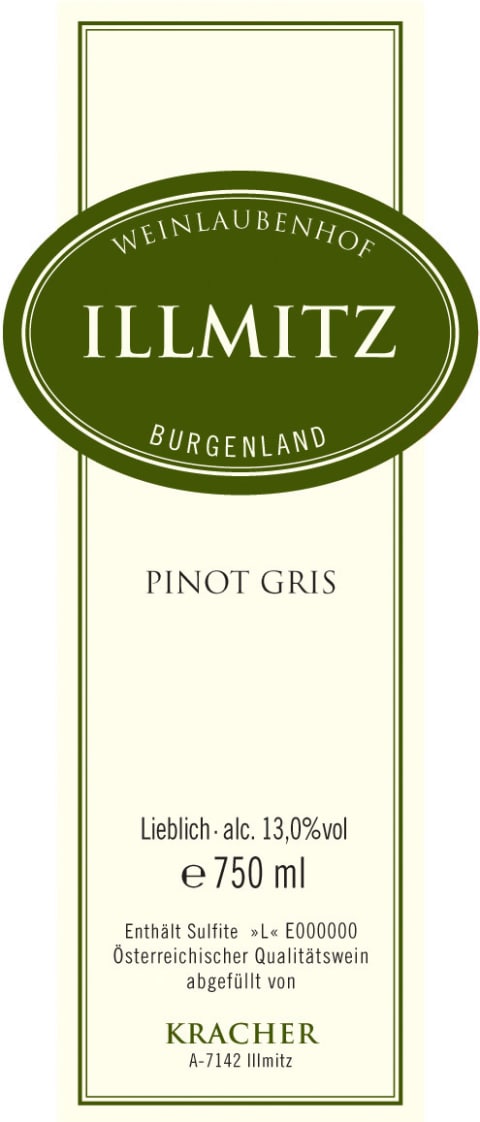 Kracher Illmitz Pinot Gris 2011
Located in the Seewinkel, an area in the Burgenland region of Austra, along the eastern shore of Lake Neusiedl, Weinlaubenhof Alois Kracher is in possession of a microclimate uniquely suited to the production of Beerenauslese and Trockenbeerenauslese wines. 32 hectares of vineyards are planted with Welschriesling, Chardonnay, Traminer, Muskat Ottonel and Scheurebe. Kracher is internationally regarded as one of the finest dessert wine makes. After Alois Kracher passed away in December 2007, his 27 year-old son Gerhard took over responsibility of winemaking. He manages the winery with the same strength, firm will and consequence as his famous father once did.
Fog and humidity arise from the Neusiedlersee (lake), and extend over the wet flatlands region of the same name, all the way to Austria's border with Hungary. This moisture, coupled with the daily sunshine that reflects from its wet surfaces, serves as the perfect environment for the development of the desirable fungus called, Botrytis cinerea.
This fungus causes the grapes to essentially "rot" and dry, concentrating their sugars for harvest. It also helps the grapes develop intricate phenolic complexities leading to some of the most sought-after and unique sweet wines in the world. Austrian law categorizes these botrytized, sweet wines according to the must weight (sugar concentration) at harvest in the same way as the Germans. So the wines will be labeled, Auslese, Beerenauslese, Trockenbeerenauslese and Eiswein.
While the region's reputation has historically ridden on the success of its sweet, botrytized wines, in 2011, Austria granted the official appellation of origin, Neusiedlersee, to its high quality Zweigelt red wines. As a result, any of its prestigious sweet wines will be actually be labeled after the general region of Burgenland.
Neusiedlersee's slopes of mica, schist, limestone and variations in gravel, sand and clay make it ideal for its indigenous red varieties, Blaufränkisch, St. Laurent and Zwiegelt, as well as the international varieties of Pinot Noir (Blauburgunder), Merlot, Cabernet and even Syrah.
Though not widely planted here, some white wines, such as Pinot Blanc (Weissburgunder), have distinguished themselves locally.
This "white" variety is actually born out of a mutation of Pinot Noir and shows a unique rosy, purplish hue upon full ripeness. The grape boasts two versions of its name and two generally distinct styles: the crisp, Italian Pinot Grigio and the softer French Pinot Gris. Somm Secret—Given the color of its berries and aromatic potential, Pinot Grigio is commonly used to make "orange wines." An orange wine is a white wine made with fermentation on its skins (similar to red wine making), leading to n orange hued wine with ephemeral aromas and extra complexity.
ZZZREFPRODUCT246340
Item#
246340