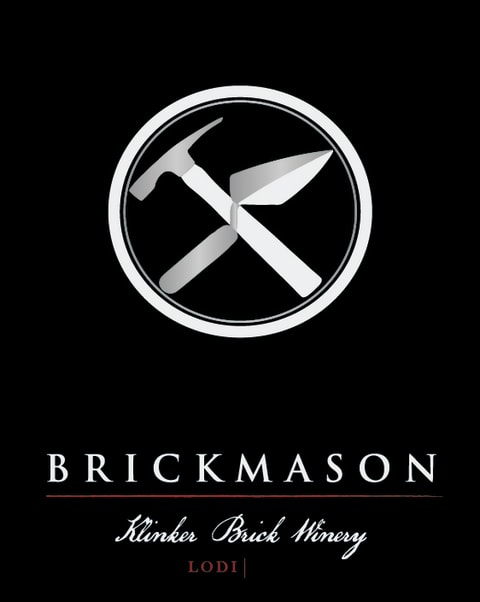 Klinker Brick Brickmason Red Blend 2018
Out of Stock

(was $19.99)
Winemaker Notes
The blend started by barrel sampling through 16 different lots of Zinfandel and choosing two that were exemplary of the varietal and vintage. The Costa Zin was selected for its acidity, red fruit and spicy pepper with an elegant finish. The Burney Mettler was the opposite - big dark fruit with firm tannins and bold structure. The wines were then blended equally. In the cellar, Klinker Brick added their barrel fermented Syrah to bring additional depth and toasty vanilla aromas. Cabernet was then incorporated, which encouraged the reemergence of dark fruits and round tannins. Finally, Petite Sirah was added to enhance color and the structure integrity of the blend as well as give the wine aromas of blueberries with a hint of licorice.
Blend: 80% Zinfandel, 10% Syrah, 5% Cabernet Sauvignon, 5% Petite Sirah
Critical Acclaim
All Vintages
This big but gentle wine based on 80% Zinfandel offers lush, late-harvested fruit flavors, soft tannins and a full body. It feels broad and soothing on the palate, and its rich strawberry and plum notes are delicious. Best Buy.
View More
Nestled in the heart of Lodi's most prestigious Mokelumne AVA, sit 750 acres of estate vineyards, many of which have been farmed consistently by the Felten family for 6 generations. The soils are comprised of deep granite sandy loam, giving wines of this region a distinctive minerality. Situated at the edge of the Sacramento Delta, Pacific breezes gust through the Mokelumne AVA, cooling grapes, and creating a Mediterranean climate ideally suited for growing varietals such as Zinfandel, Syrah and Albarino.
Deeply committed to preserving the family's ancient vineyards, Steve Felten founded Klinker Brick Winery in 2000 and is succeeded by daughter Farrah in ownership. An extension of the family is head winemaker Joseph Smith. Originally form Belize, Joe fell in love with wine after working crush in California in the early nineties. He has had a hand in every vintage of Klinker Brick, masterfully highlighting subtle terroir nuances and taming the robust fruit flavors indicative of the region with acidity and balance.
Positioned between the San Francisco Bay and the Sierra Nevada mountain range, the Lodi appellation, while relatively far inland, is able to maintain a classic Mediterranean climate featuring warm, sunny days and cool evenings. This is because the appellation is uniquely situated at the end of the Sacramento River Delta, which brings chilly, afternoon "delta breezes" to the area during the growing season.
Lodi is a premier source of 100+ year old ancient Zinfandel vineyards—some dating back as far as 1888! With low yields of small berries, these heritage vines produce complex and bold wines, concentrated in rich and voluptuous, dark fruit.
But Lodi doesn't just produce Zinfandel; in fact, the appellation produces high quality wines from over 100 different grape varieties. Among them are Cabernet Sauvignon, Merlot, Chardonnay and Sauvignon blanc as well as some of California's more rare and unique grapes. Lodi is recognized as an ideal spot for growing Spanish varieties like Albarino and Tempranillo, Portugese varieties—namely Touriga Nacional—as well as many German, Italian and French varieties.
Soil types vary widely among Lodi's seven sub-appellations (Cosumnes River, Alta Mesa, Deer Creek Hills, Borden Ranch, Jahant, Clements Hills and Mokelumne River). The eastern hills are clay-based and rocky and in the west, along the Mokelumne and Cosumnes Rivers, sandy and mineral-heavy soils support the majority of Lodi's century-old own-rooted Zinfandel vineyards. Unique to Lodi are pink Rocklin-Jahant loam soils, mainly found in the Jahant sub-appellation.
With hundreds of red grape varieties to choose from, winemakers have the freedom to create a virtually endless assortment of blended red wines. In many European regions, strict laws are in place determining the set of varieties that may be used, but in the New World, experimentation is permitted and encouraged resulting in a wide variety of red wine styles. Blending can be utilized to enhance balance or create complexity, lending different layers of flavors and aromas. For example, a red wine blend variety that creates a fruity and full-bodied wine would do well combined with one that is naturally high in acidity and tannins. Sometimes small amounts of a particular variety are added to boost color or aromatics. Blending can take place before or after fermentation, with the latter, more popular option giving more control to the winemaker over the final qualities of the wine.
How to Serve Red Wine
A common piece of advice is to serve red wine at "room temperature," but this suggestion is imprecise. After all, room temperature in January is likely to be quite different than in August, even considering the possible effect of central heating and air conditioning systems. The proper temperature to aim for is 55° F to 60° F for lighter-bodied reds and 60° F to 65° F for fuller-bodied wines.
How Long Does Red Wine Last?
Once opened and re-corked, a bottle stored in a cool, dark environment (like your fridge) will stay fresh and nicely drinkable for a day or two. There are products available that can extend that period by a couple of days. As for unopened bottles, optimal storage means keeping them on their sides in a moderately humid environment at about 57° F. Red wines stored in this manner will stay good – and possibly improve – for anywhere from one year to multiple decades. Assessing how long to hold on to a bottle is a complicated science. If you are planning long-term storage of your reds, seek the advice of a wine professional.
PRG016663_18_2018
Item#
877592