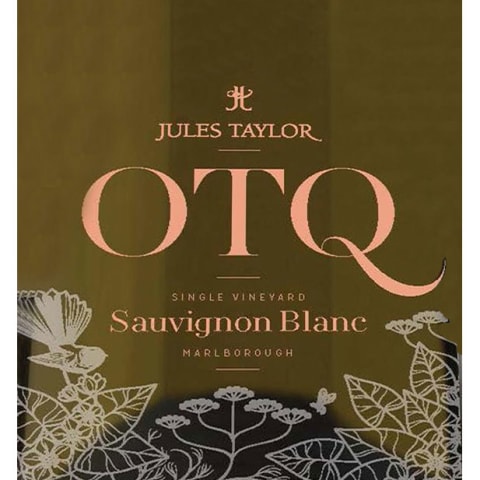 Jules Taylor OTQ Sauvignon Blanc 2018
Winemaker Notes
This wine is pale green-gold in color. Attractive aromas of pineapple and guava, combined with citrus and lemongrass overlay delicate nut and spice notes. Revealing the softer side of its Sauvignon Blanc heritage on the palate, this wine offers a delicious combination of mandarin and guava, beautifully laced with notes of brazil nut and honey from the wild ferment. The wine finishes with lingering lemon notes.
Critical Acclaim
All Vintages
In spite of the difficult vintage in Marlborough, this is a strong offering from Jules Taylor. There's a little reduction at first, but the flinty, salty nuances actually add character to the already appealing lemon, stone fruit, red apple skin, grass and green bean notes. The palate balances a creamy texture with crunchy acidity and a salty, citrusy finish.
A barrel-fermented wine from the Meadowbank Vineyard (Taylors Pass), Taylor's 2018 OTQ Single Vineyard Sauvignon Blanc features subtle notes of pencil shavings and wet stone layered over a backdrop of stone fruit, tangerine and fig. It's medium-bodied and gently silky on the palate, with lingering notes of petrichor on the finish.
View More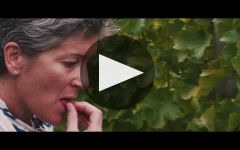 Creating honest, tasty, fruit-packed Marlborough wines is what Jules does best. Her wine is for people who laugh. People who sing, dance, feast and celebrate. People who sit out on the back deck solving the world's problems.
Born in Marlborough in the year the first vines were planted, Jules has literally grown up with Sauvignon Blanc. Deeply invested in the region and its grape growing families, she has made some of Marlborough's best known and successful wines.
Several life-affirming vintages in Italy underscored Jules' love of wine as a simple pleasure to be enjoyed alongside good food and great friends. Jules strongly believes wine should be more about creating great memories and less about status or cellaring potential.
Today, Jules makes her harvesting decisions in the vineyard, purely by taste rather than by laboratory analyses. Come harvest time, you'll find Jules relentlessly walking the rows of each vineyard, tasting berries for days on end, searching for the perfect flavor profile.
Jules left her corporate winemaking career behind to give her the freedom to make wines the way she thinks they should be made. No matter the cost, Jules will only release a wine if she is entirely satisfied it has met her standards. She only makes one batch of each wine every harvest. So, enjoy it while you can. Once it's gone, it's well and truly gone.
Every bottle of Jules Taylor wine is, in our humble opinion, exceptional. Jules only makes top notch wines and she guarantees this personally when she puts her name on the bottle. They are great memories in a bottle, created with sunshine from Marlborough and love from Jules.
SDY32872_2018
Item#
591017