Hillrock Solera Aged Bourbon Whiskey
Distiller Notes
2021 San Francisco World Spirits Competition Double Gold Medal Winner
Hillrock Solera Aged Bourbon is the first American whiskey to be aged in centuries-old Solera method used traditionally to create exceptional Sherries, Ports, Madeiras and Cognacs. Recognized internationally, the award winning whiskey is finished in 20 year old Oloroso Sherry casks witch give the bourbon floral notes layered with fig, roasted walnuts, candied fruit and spicy rye.
Proof: 92.6
Critical Acclaim
All Vintages
From master distiller Dave Pickerell, this estate-grown, field-to-flask offering makes good use of oloroso Sherry barrels. Look for peach and vanilla aromas, bold raisin and brown sugar flavors and a gentle exit that just hints at Sherry. At nearly 93 proof, the alcohol makes its presence known, so add some water or vermouth if you must. Attractive and substantial squared bottle.
View More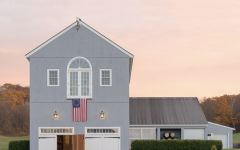 In the early 1800's, New York produced more than half the young nation's Barley and Rye and the Hudson Valley was the country's breadbasket. With abundant high quality grain, local craft spirits flourished and over 1000 farm distilleries produced Whiskey and Gin reflecting the unique terroir of the region. In the 1930's, Prohibition forced these distilleries to shut their doors and this wellspring of American spirits was left dry.
Hillrock Estate Distillery is changing this. Our mission is to produce the finest hand-crafted spirits made with our own grain, floor malted, craft distilled in our copper pot still, aged in fine oak and hand bottled at our estate in the Hudson Valley Highlands. Crowned by a fine 1806 Georgian house built by a successful grain merchant and Revolutionary War Captain and meticulously restored to its original beauty, Hillrock Distillery overlooks our rolling barley fields and the distant Berkshire Mountains. Like our premier spirits, every detail refined, no expense spared, quality steeped in the tradition of 200 years of rich history.
Although Bourbon may be produced anywhere in the United States, it is most commonly associated with Bourbon County, Kentucky, where it has been produced since the late 18th century. Made from a mash bill containing at least 51% corn, the Bourbon Whiskey distillate must be aged in new, charred white oak barrels. Bourbon Whiskeys are bottled at eighty proof (40% abv) or higher and cannot contain any added color or flavor. A versatile spirit that can be sipped neat, with water or on the rocks, it also performs nicely added to cocktails like the Old Fashioned.