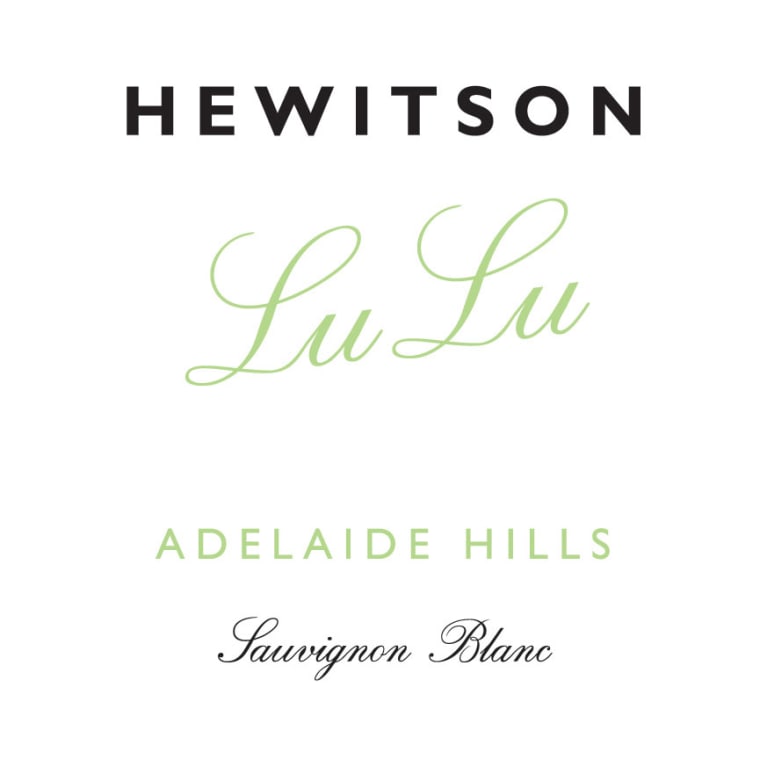 Hewitson LuLu Sauvignon Blanc 2013
Winemaker Notes
The 2013 growing season and ripening period was as close to perfection as one could wish. The summer was relatively cool with sporadic rain showers keeping the vines in a naturally healthy state although a small crop. The natural acidity and pH has provided the platform for terrific balance and freshness. No acid has been added at any stage of production. After a cool fermentation, the wine settled and was then cold-filtered before bottling in early May, three months after harvesting. 2013 LuLu Sauvignon Blanc showcases the vibrancy of this variety with our single vineyard expression and racy acidity. This wine illustrates our belief that great wine is expression of single vineyard and vintage.
Established in 1998 Hewitson winery is situated in the heart of the Barossa Valley on the historic Seppeltsfield Road and boasts some of the oldest vines in the world. The fruit is sourced from historic, dry-grown vineyards in the Barossa Valley and also from single site vineyards in Eden Valley, McLaren Vale and the Adelaide Hills.
Hewitson believes great wines are an expression of the soils they are grown in and the season they grow. Through knowledge and experience, the winery strives for balance, structure, concentration, power and breeding. Proudly, through solar energy, water recycling and encouraging natural biodiversity, Hewitson brings these wines to your table environmentally sustainable.
Dean Hewitson is driven by passion. His creation of individual, exquisite wines from the ancient vineyards of South Australia is for your indulgence. Dean Hewitson has been indeed very fortunate to be tutored by some of the best wine makers and wine scientists in the world. Having completed his degree at Roseworthy, he worked at one of Australia's best wineries, visited some of the world's best wineries experiencing fifteen vintages worldwide, and spent two years at UC Davis, California, where he completed his Masters. 
Hunting down the right varieties in the right vineyard in the right region was the next step. Each variety has been selected on the basis of being able to produce a wine of world class that, in particular, the old vineyards of South Australia are able to produce. Geographical isolation and in part a fluke of human non-intervention have preserved pre-phylloxera vineyards that are more closely linked to the original clones from Europe than anywhere on earth.
A narrow band of hills and valleys east of the city of Adelaide, the Adelaide Hills region is a diverse landscape featuring a variety of microclimates. In general it is moderate with high-altitude areas cooler and wetter compared to its warmer, lower areas.
Piccadilly Valley, the part of Adelaide Hills closest to the city, was first staked out by a grower named Brian Croser, in the 1970s for a cool spot to grow Chardonnay, then uncommon in Australia. Today a good amount of the Chardonnay goes to winemakers outside of the region.
Producers here experiment with other cool-climate loving aromatic varieties like Pinot Gris, Viognier and Riesling. Charming sparkling wine is also possible. On its north side, lower, west-facing slopes make full-bodied Shiraz.
Capable of a vast array of styles, Sauvignon Blanc is a crisp, refreshing variety that equally reflects both terroir and varietal character. Though it can vary depending on where it is grown, a couple of commonalities always exist—namely, zesty acidity and intense aromatics. This variety is of French provenance. Somm Secret—Along with Cabernet Franc, Sauvignon Blanc is a proud parent of Cabernet Sauvignon. That green bell pepper aroma that all three varieties share is no coincidence—it comes from a high concentration of pyrazines (herbaceous aromatic compounds) inherent to each member of the family.
WLD2826536_2013
Item#
146446