Hendrick's Gin
Ships Tomorrow
Limit
0
bottles
per customer
Distiller Notes
The Infusion of Rose and Cucumber: No other gin taste like Hendrick's because no other gin is made like Hendrick's. They infuse the gin with the remarkable Bulgarian Rosa Damascena and specially selected cucumbers from the finest producers.
Hendrick's Gin is hand-crafted in tiny batches of only 500 lovely litres at a time, which gives the Master Distiller, Ms Lesley Gracie, greater control of her careful artistry.
The Bennett seeps the botanicals in spirit overnight prior to distillation resulting in a rich, complex liquid. Whereas the Carter-Head gently steams the botanicals in a basket atop its lofty neck, so influence is imparted upon the spirit in something akin to a botanical steam bath. This yields a lighter, more delicate spirit. The harmonious combination of the Bennett and Carter-Head stills create an unusually smooth gin like no other that has the required character and balance of subtle flavors.
Proof: 88
Critical Acclaim
All Vintages
This gin has a fierce following, in part because of its quirky brand personality (see the Monty Python-esque website) and aggressive marketing among bartenders. But it lives up to the hype. Some might expect a more concentrated rosewater-cucumber profile, but it's relatively subtle, with just a hint of cucumber mingling with juniper in the aroma, and white pepper, citrus and floral notes on the lingering finish.
View More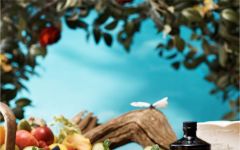 Hendrick's is an iconoclastic produced small batch gin distilled in Ayrshire, Scotland. Their unusual distillation process combined with their oddly delicious set of infusions yields a one-of-a-kind gin that is passionately loved by a tiny yet growing handful of individuals all over the world. No other gin tastes like it because no other gin is made like it.
Enjoying an enthusiastic resurgence in modern cocktail culture, Gin, a.k.a. 'Dutch Courage,' was originally touted as a 16th century cure for cowardice and stomach ailments. Arguably the broadest and most dynamic category of spirits in terms of flavor profiles and production styles, Gin is a distilled grain spirit that derives its primary flavor from juniper berries and secondary flavors from a dazzling array of spices, herbs, fruits and botanicals. It is both produced and enjoyed all around the world and is most commonly mixed into cocktails such as the Martini or simply added to tonic water.