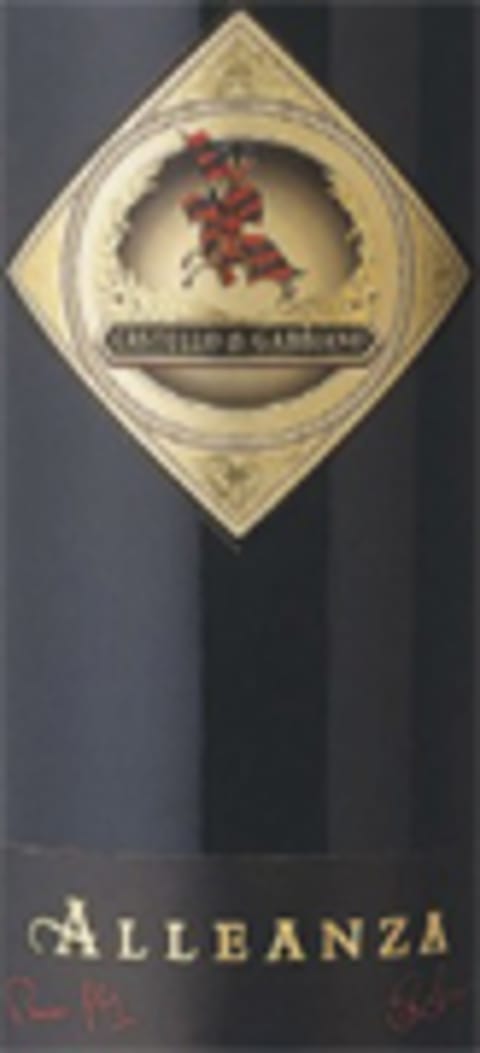 Winemaker Notes
The 2001 Alleanza is the product of a joint winemaking partnership by Ed Sbragia, Winemaster for California's Beringer Vineyards and Giancarlo Roman, Winemaker for Tuscany's Castello di Gabbiano. Ed contributed his expertise in using French barrique, deciding when and how long the wine should age, while Giancarlo, with over 30 years of experience making classic Tuscan wines, provided his expertise with Sangiovese.
The deep ruby red Alleanza 2001 is a blend of 50% Sangiovese, 40% Merlot and 10% Cabernet Sauvignon. The nose is filled with aromas of prunes, pepper, nutmeg, and fragrant hints of violet. The palate offers ripe plum and berry flavors that are interwoven with layers of cinnamon, vanilla, tobacco and licorice. The tannins are round and well balanced, while the finish is long and accented with a hint of toasted cocoa. Enjoy with braised meats, roasted game dishes and aged cheeses.
Established in 1480 AD, Castello di Gabbiano is situated in the heart of the famed region of Chianti Classico. Federico has been chief winemaker at the Castello since February 2011, bringing great energy, focus, and a passoin for innovation to his portfolio of classic Gabbiano wines. A natice of Tuscany with more than a decade of eperience working with prestigious neihboring wineries, Federico has a depth of understanding about the exceptional Chiani Classico winegrowing region. 
SWS30698_2001
Item#
94171