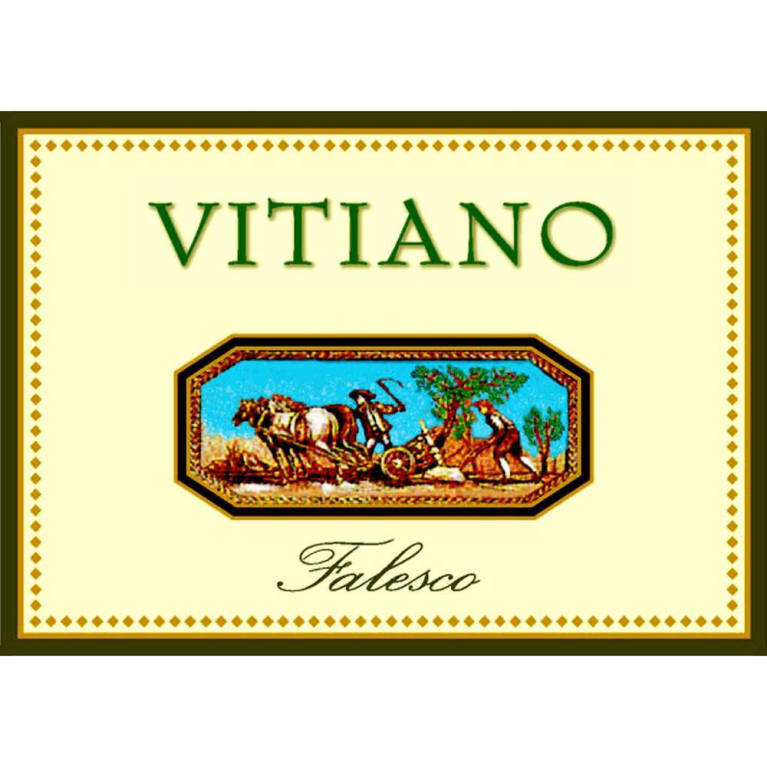 Falesco Vitiano Bianco 2006
Winemaker Notes
Blend: 50% Vermentino and 50% Verdicchio
Vitiano Bianco is a balanced, delightful and fresh wine that offers a rich bouquet of fresh herbs, lime and ripe pears.
A great Italian white value wine, it is best enjoyed with pasta with shellfish, risotto, white meat casseroles, salads and vegetables.
Two of Italy's most acclaimed winemakers, brothers Riccardo and Renzo Cotarella, founded Falesco in 1979. Their philosophy is focused on balancing the uniqueness and tradition of native varietals with the versatility of international grapes. The result is a complete portfolio of wines that consumers and critics alike have recognized as exhibiting extreme value and Best of Class offerings. Falesco winery is located in Umbria's Montecchio municipality, near Orvieto in the southwestern area that borders the Lazio region. In Lazio, Falesco also maintains a cellar for the vinification of its DOC Est! Est!! Est!!! di Montefiascone. The region is bordered by the Tyrrhenian Sea on the west and Italy's mountainous center to the east. The dry, perfectly drained, volcanic terroir offers ideal growing conditions for textured reds and crisp, refreshing whites. The winery's mission is manifold: to rediscover and promote Italy's native varietals, to identify terroir areas with the ability to produce high-quality wines, to perform ongoing research and experimentation in winemaking and vineyard management, and to continually improve the quality of all Falesco products. Countless worldwide accolades and the winery's commercial success attest to the results achieved here.
Italian White Wine
The rolling hills and endless coastlines of Italy deliver a unique diversity of soils and climate to foster a number of regional specialties. With a multitude of indigenous varieties that thrive exclusively here, the selection of white wines offers a range of styles and flavors.
The most well-known white variety in Italy is of course Pinot Grigio. Typically found in the northern Italian regions, the light, fresh and easy-drinking options can be found in the Veneto region, while the richer, more complex styles come from Friuli-Venezia Giulia and Trentino-Alto Adige. These two northeast regions are also crafting delicions Pinot Bianco and a regional specialty, Friulano.
In Piedmont, two white regions shine. The crisp and zippy Gavi, made with a Cortese grape, and Arneis, a variety that produces a subtle by dry wine. In the Veneto, the Garganegna grape creates the wine of Soave, a zesty but medium-bodied wine full of rich stone fruit and floral notes.
Further south, you'll find the pretty and floral Falenghina, rich and tropical Grillo and zesty Greco. Head to Sicily to discover the delicious and complex Etna Biancos, made with the Carricante grape in the island's volcanic soils.
If you enjoy a tangy but textured white wine with seafood, head to Sardinia and try out the Vermentino there. The grape is also found in other Italian provinces and is always a delight.
SOU89732_2006
Item#
92294