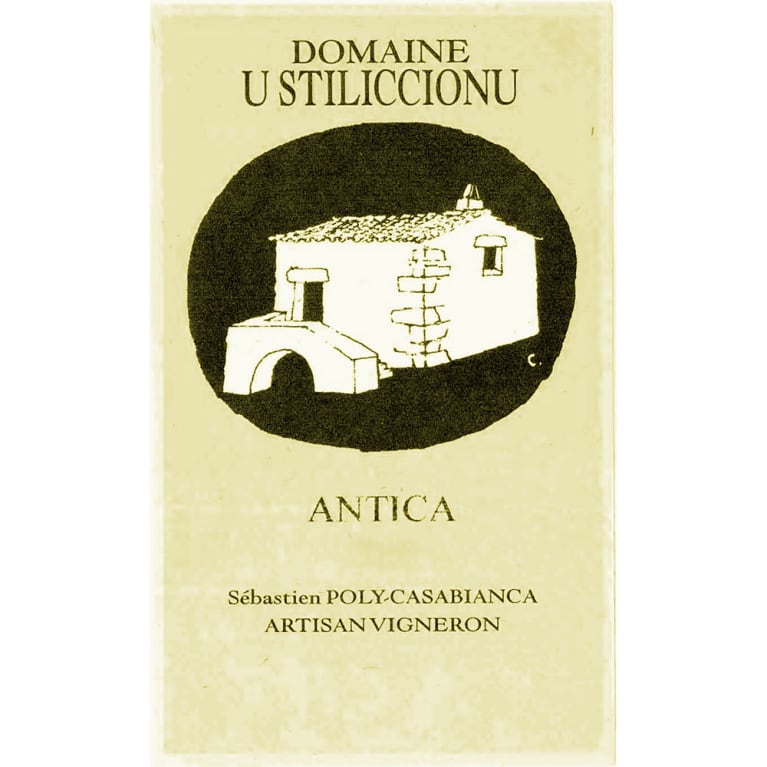 Domaine U Stiliccionu Antica 2014
Winemaker Notes
Cherry color with ruby hints. Aromas of red fruits, very ripe notes of fruits of the forest, bush and scrubland. Wide mouth, supple tannins with an aromatic persistence of fruit.
The vineyard was planted in 1961, and is located 8 km from Porto Pollo in the town of Serra-di-Ferro, just behind Antoine Arena's Carco from Patrimonio. Planted on granite and shale soil and facing east, it has full sun exposure from dawn till dusk.
The original proprietor Francois Casabianca was anxious to perpetuate the winemaking traditions of his family, so in April 2005 he decided to hand over the reins of the estate to his grandson, Sebastien Poly. Poly gained much of his knowledge from working at vineyards in Hungary and New Zealand. In 2008, Domaine U Stiliccionu was certified biodynamic and expanded to six hectares.
A mountainous, Mediterranean island covered in vineyards, Corsica, while closer to Italy in proximity and history, is today under France's political jurisdiction. The island is home to a mix of Italian and French grapes, typically planted at high elevations. Niellucciu (Sangiovese), Sciacarellu (Mammolo), and Vermentino (Rolle) are the main grape varieties of Corsica, and account for about two thirds of all Corsican wines produced.
Beyond the usual suspects, there are hundreds of red grape varieties grown throughout the world. Some are indigenous specialties capable of producing excellent single varietal wines, while others are better suited for use as blending grapes. Each has its own distinct viticultural characteristics, as well as aroma and flavor profiles, offering much to be discovered by the curious wine lover. In particular, Portugal and Italy are known for having a multitude of unique varieties but they can really be found in any region.
GPSCRU908030WC14_2014
Item#
354989