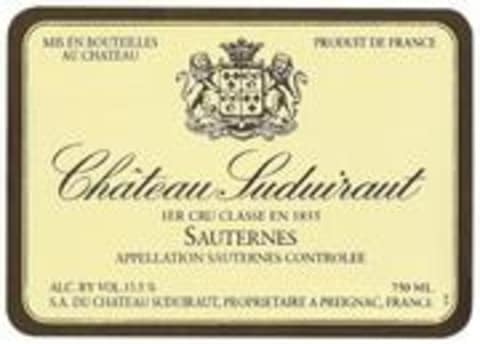 Chateau Suduiraut Sauternes 1997
Château Suduiraut is acknowledged to be one of the finest Sauternes. The team at the Suduiraut estate, passionate about their work are united in the pursuit of their goal : to extract from this great vineyard one of the world's finest wines.
The history of Château Suduiraut, in Sauternes, goes back to centuries. After the total destruction of the property by the Duke d'Epernon in the 1600's, Count Blaise de Suduiraut replanted the vineyard and restored the estate to its former glory. On 18 April 1855 the estate was classed as a Premier Cru during the official wine classification programme in the Gironde winegrowing area. AXA Millésimes acquired Suduiraut in 1992 with the aim of preserving and perpetuating the estate's remarkable tradition of vineyard management and winemaking. Inspired by the great Suduiraut wines of the past, the new management has enabled this great vineyard to fulfill its full potential in recent years.