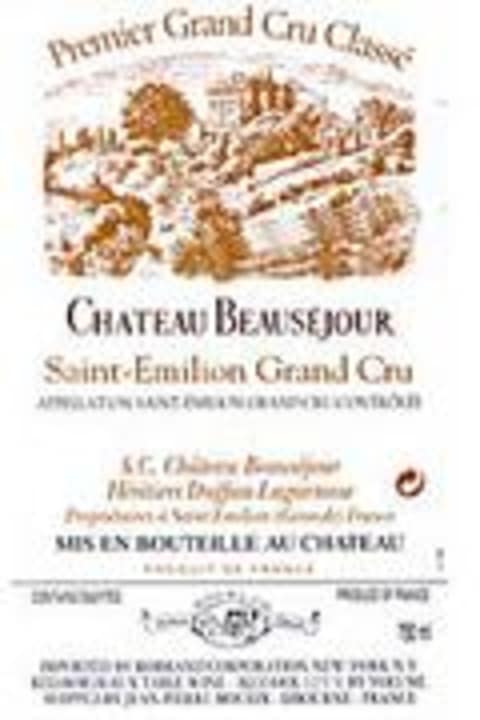 Chateau Beausejour Duffau-Lagarrosse 2000
Winemaker Notes
"Undeniably the most complete Beausejour Duffau since the mythical 1990, the black/purple-colored 2000 exhibits a port-like bouquet of licorice, blackberry liqueur, minerals, blueberries, camphor, and melted asphalt. Medium rather than full-bodied, it has a multi-layered texture in addition to gorgeous ripeness. While it is not as rich or super-concentrated as the colossal 1990, the 2000 still merits significant interest. Pure, complex, and reasonably priced, it will be at its apogee between 2013-2025+." - Wine Advocate
Chateau Beausejour was built in 1851 by the Laporte family. The Laporte family owned several vineyard estates in the Bordeaux region and were also prosperous wine merchants. In those days, the large chai was used to store and age the most prestigious wines of the Saint Émilion and Pomerol regions (Cheval Blanc, Petrus, Beau-Sejour, Nénin, La Conseillante, ... and Chateau Beausejour!)
The estate was purchased in 1994 by a group of wine loving investors. During this period, the Germain Vineyards Company was in charge of the management and the marketing of the wines.
Patricia and Pierre Bernault have owned Chateau Beauséjour since December 2004; Pierre himself comes from a family of vine growers, who have been cultivating their own vineyards since 1850.
As soon as Patricia and Pierre Bernault bought Beauséjour, Stéphane Derenoncourt and his team got involved in giving them advice on restoration of the vineyard and the soil, as well as on the rigorous stages of the process of making and maturing wine.
JACA_WWH351BED02_2000
Item#
60508