Charles Heidsieck Rose Reserve
Winemaker Notes
To the Eye
A sophisticated powdery pink robe with luminous glints of wild rose. Delicate, vivacious bubbles are the result of an ageing period or 36 months.
To the Nose
A base of 20% of reserve wines, white and red, give this rose blend a subtle, yet complex nose. The initial fragrances from the 5-6% of elegant red wines are redolent of home-made strawberry jam mixed with the fruitiness of blood peach. A meticulous selection of crus gives the Charles Heidsieck Rose Reserve the rich warm notes of gingerbread and cinnamon.
On the Palate
The deep powerful mouthfeel - the result of ageing in thousand-year old cellars - offers a burst of strawberry, raspberry and blackberry nestled in velvety whipped cream.
Critical Acclaim
All Vintages
Pale pink; smooth and lush, juicy and elegant with raspberry and cherry; long and refined.
Lovely vanilla, toast, red fruit jam, plums, lees, brioche and croissant aromas. Palate with very good integration of the fine mousse. Blend: 40% Pinot Noir, 35% Chardonnay, 25% Pinot Meunier.
A graceful rosé Champagne, with a creamy mousse caressing the palate while juicy acidity creates a mouthwatering frame for the white cherry, grilled nut, candied pink grapefruit zest, ground ginger and cardamom spice flavors. Long and lovely on the finish, drawing you back for sip after sip. Disgorged 2018. Drink now through 2027.
The Charles Heidsieck Brut Rosé Reserve Champagne is refined and delicate. The wine's tart strawberry flavors are nicely accented with a touch of mineral and chalk. Drinks well now with fresh salmon sashimi. (Tasted: September 26, 2016, San Francisco, CA)
A slew of red-berry, candied-orange and leaf-tea aromas welcomes you to this well-structured rosé Champagne. Bright acidity that's quite pronounced at the slightly vegetal finish, but this also provides some tension. Based on 2014 base wines with 25% reserve wines, the color coming from 5% pinot noir red wine from Les Riceys.
This dry, orange-pink wine is crisp and delicately fruity, but with a tangy, almost tannin texture that gives a definite bite. The bottling (disgorged in 2015) is still young and dominated by the tight acidity.
Delivering scents of crisp red apple, peach, white flowers, warm biscuits and fresh bread, the NV Rosé Réserve is based on the 2018 vintage and was disgorged early this year. Medium to full-bodied, ample and fleshy, with lively acids and a racy, fine-boned profile, it's an elegant, pillowy wine that's already showing well.
With its deep, coppery pink color, this wine shows subtle refinement in its strawberry sweetness. Persimmon and almond flavors race into the finish, where the wine is completely dry, ghosting red fruit. A fine aperitif rosé.Remy Cointreau USA, NY
View More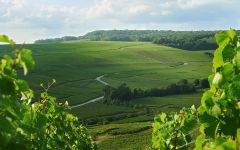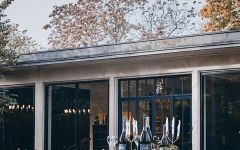 From the very start, the wines of Charles Heidsieck managed to seduce the royal courts of Europe. Today, the House's wines are awarded the highest accolades by professional juries across the world. The quantity of medals and trophies regularly earned by Charles Heidsieck is simply extraordinary. The winemaking team has been awarded the "Winemaker of the Year" trophy nine times by the UK International Wine Challenge.
Régis Camus joined Charles Heidsieck in 1994 and has been the head winemaker of the House since 2002. This meticulous and passionate professional likes to keep an eye on everything: the state of the vineyards, the selection of the grapes, their pressing and their vinification, cru by cru, in individual vats. His mission is to perpetuate the Charles Heidsieck style, reflecting the richness of the Champagne region.
Associated with luxury, celebration, and romance, the region, Champagne, is home to the world's most prized sparkling wine. In order to bear the label, 'Champagne', a sparkling wine must originate from this northeastern region of France—called Champagne—and adhere to strict quality standards. Made up of the three towns Reims, Épernay, and Aÿ, it was here that the traditional method of sparkling wine production was both invented and perfected, birthing a winemaking technique as well as a flavor profile that is now emulated worldwide.
Well-drained, limestone and chalky soil defines much of the region, which lend a mineral component to its wines. Champagne's cold, continental climate promotes ample acidity in its grapes but weather differences from year to year can create significant variation between vintages. While vintage Champagnes are produced in exceptional years, non-vintage cuvées are produced annually from a blend of several years in order to produce Champagnes that maintain a consistent house style.
With nearly negligible exceptions, . These can be blended together or bottled as individual varietal Champagnes, depending on the final style of wine desired. Chardonnay, the only white variety, contributes freshness, elegance, lively acidity and notes of citrus, orchard fruit and white flowers. Pinot Noir and its relative Pinot Meunier, provide the backbone to many blends, adding structure, body and supple red fruit flavors. Wines with a large proportion of Pinot Meunier will be ready to drink earlier, while Pinot Noir contributes to longevity. Whether it is white or rosé, most Champagne is made from a blend of red and white grapes—and uniquely, rosé is often produce by blending together red and white wine. A Champagne made exclusively from Chardonnay will be labeled as 'blanc de blancs,' while ones comprised of only red grapes are called 'blanc de noirs.'
What are the different types of sparkling rosé wine?
Rosé sparkling wines like Champagne, Prosecco, Cava, and others make a fun and festive alternative to regular bubbles—but don't snub these as not as important as their clear counterparts. Rosé Champagnes (i.e., those coming from the Champagne region of France) are made in the same basic way as regular Champagne, from the same grapes and the same region. Most other regions where sparkling wine is produced, and where red grape varieties also grow, also make a rosé version.
How is sparkling rosé wine made?
There are two main methods to make rosé sparkling wine. Typically, either white wine is blended with red wine to make a rosé base wine, or only red grapes are used but spend a short period of time on their skins (maceration) to make rosé colored juice before pressing and fermentation. In either case the base wine goes through a second fermentation (the one that makes the bubbles) through any of the various sparkling wine making methods.
What gives rosé Champagne and sparkling wine their color and bubbles?
The bubbles in sparkling wine are formed when the base wine undergoes a secondary fermentation, which traps carbon dioxide inside the bottle or fermentation vessel. During this stage, the yeast cells can absorb some of the wine's color but for the most part, the pink hue remains.
How do you serve rosé sparkling wine?
Treat rosé sparkling wine as you would treat any Champagne, Prosecco, Cava, and other sparkling wine of comparable quality. For storing in any long-term sense, these should be kept at cellar temperature, about 55F. For serving, cool to about 40F to 50F. As for drinking, the best glasses have a stem and a flute or tulip shape to allow the bead (bubbles) and beautiful rosé hue to show.
How long do rosé Champagne and sparkling wine last?
Most rosé versions of Prosecco, Champagne, Cava or others around the "$20 and under" price point are intended for early consumption. Those made using the traditional method with extended cellar time before release (e.g., Champagne or Crémant) can typically improve with age. If you are unsure, definitely consult a wine professional for guidance.
PBC9082664_0
Item#
107200