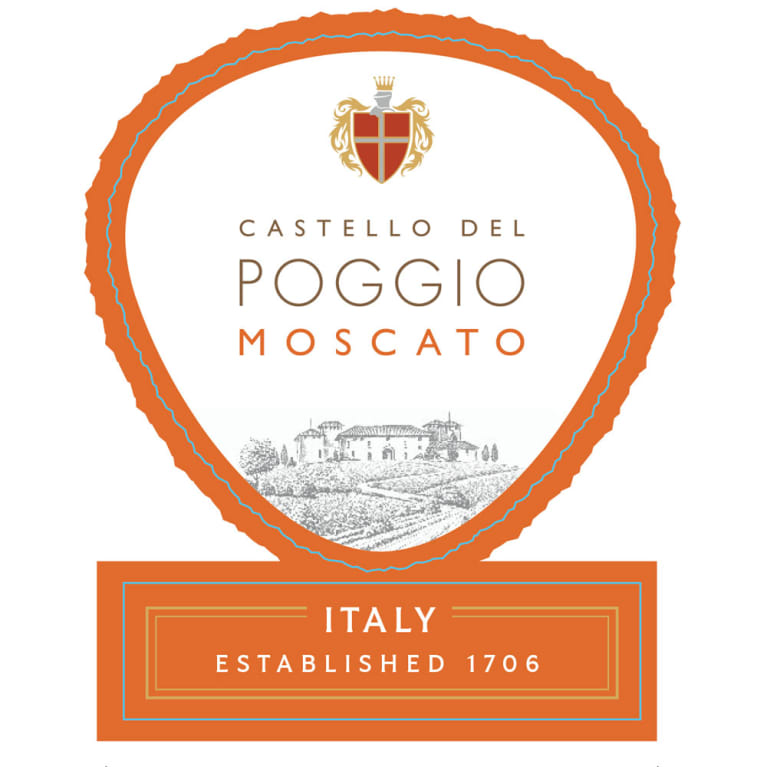 Castello del Poggio Moscato Provincia di Pavia
Ships Mon, Jun 1
Limit
0
bottles
per customer
Winemaker Notes
Deep straw yellow color with golden reflections. Unmistakable bouquet that at first includes musk and peach, and then honey and white flower. Light with an agile and elegant structure, but always compact, with medium freshness and low minerality.
It pairs perfectly with savory BBQ, spicy dishes, pasta, salads, guilt-free desserts, and a candid smile.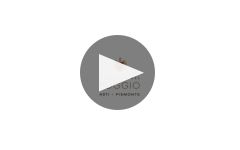 The Asti wine region in Piedmont has been acknowledged over the centuries as an emblem of Italian viticulture and oenology. The Castello del Poggio estate is located in this extraordinary area, once a chosen arena of action for the legendary Knights Templar.
The estate, which has noble origins, was named after the medieval fortification that once belonged to the Buneis Counts and today it represents the largest single-unit wine company in Piedmont, dedicated to the cultivation of autochthonous vines, including Moscato and Barbera. which act as emissaries for Piedmont around the world.
Set upon a backdrop of the visually stunning Alps, the enchanting and rolling hills of Piedmont are the source of some of the country's longest-lived and most sought-after wines. Vineyards cover a great majority of the land area—especially in Barolo—with the most prized sites at the top hilltops or on south-facing slopes where sunlight exposure is maximized. Piedmont has a continental climate with hot, humid summers leading to cold winters and precipitation year-round. The reliable autumnal fog provides a cooling effect, especially beneficial for Nebbiolo, Piedmont's most prestigious variety.
In fact, Nebbiolo is named exactly for the arrival of this pre-harvest fog (called "nebbia" in Italian), which prolongs cluster hang time and allows full phenolic balance and ripeness. Harvest of Nebbiolo is last among Piedmont's varieties, occurring sometime in October. This grape is responsible for the exalted wines of Barbaresco and Barolo, known for their ageability, firm tannins and hallmark aromas of tar and roses. Nebbiolo wines, despite their pale hue, pack a pleasing punch of flavor and structure; the best examples can require about a decade's wait before they become approachable. Barbaresco tends to be more elegant in style while Barolo is more powerful. Across the Tanaro River, the Roero region, and farther north, the regions of Gattinara and Ghemme, also produce excellent quality Nebbiolo.
Easy-going Barbera is the most planted grape in Piedmont, beloved for its trademark high acidity, low tannin and juicy red fruit. Dolcetto, Piedmont's other important red grape, is usually ready within a couple of years of release.
White wines, while less ubiquitous here, should not be missed. Key varieties include Arneis, Cortese, Timorasso, Erbaluce and the sweet, charming Muscat, responsible for the brilliantly recognizable, Moscato d'Asti.
Alluringly aromatic and delightful, Muscat never takes itself too seriously. Muscat is actually an umbrella name for a diverse set of grapes, some of which are genetically related and some of which, are not. The two most important versions are the noble, Muscat Blanc à Petits Grains, and Muscat of Alexandria, thought to be a progeny of the former. Both are grown throughout the world and can be made in a wide range of styles from dry to sweet, still to sparkling and even fortified. Muscat is well-known in Italy's Piedmont region (where it goes by Moscato) mainly as Moscato d'Asti, a slightly sparkling, semi-sweet, refreshing wine low in alcohol. On the Iberian peninsula, it goes by Moscatel, not to be confused with Bordeaux's Muscadelle, which is acutally unrelated.
Tasting Notes for Muscat
Muscat makes a dry, sweet or sparkling white wine. Regardless, Muscat wines always possess marked aromatics of rose petal, jasmine, honeysuckle or orange blosson. These wines can have flavors of peach, pear, Meyer lemon, orange and lychee, often with a hint of sweet spice.
Perfect Food Pairings for Muscat
Muscat is a perfect match for Asian cuisine and other spicy foods. Off-dry Muscat can work well with lighter desserts like key lime pie and lemon meringue, while fully sweet Muscat-based dessert wines are enjoyable after dinner with an assortment of cheeses.
Sommelier Secrets for Muscat
Muscat is one of the oldest known grape varieties, dating as far back as the days of the ancient Greeks and Romans. Pliny the Elder wrote in the 13th century of a sweet, perfumed grape variety so attractive to bees that he referred to it as uva apiana, or "grape of the bees." Most likely, he was describing one of the Muscat varieties.
PBC9097361_0
Item#
113109