Cantele Chardonnay 2016
Out of Stock

(was $12.99)
Winemaker Notes
Straw yellow with hints of green. Notes of lily, magnolia, juniper, and linden are followed by ripe fruit and seductive herbaceous aromas. The alcoholic structure and freshness in this wine reward the wine lover with its drinkability and approachability. Its rich finish mirrors its aromas with great balance.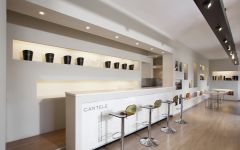 At the end of World War II, when most of the population of Puglia was moving North to work in the big factories near Torino and Milano, Giovanni Battista Cantele, a wine merchant living in the nothern city of Imola, moved his family to Salento. The final decision was made by his wife Teresa Manara, who, at the time, barely knew anything about the area but fell in love with Puglia at first sight. She would later become the inspiration for a wine that now bears her name. After studying winemaking in Conegliano, Giovanni's son, Augusto Cantele, started the family winery, Cantine Cantele, with his father and his brother Domenico in 1979. Today, Teresa Manara and Giovanni Battista Cantele's grandchildren run the winery together: Augusto's children, Gianni and Paolo; and Domenico's children, Umberto and Luisa. The Cantele winery is located in Guagnano, in the heart of the DOC where Negro Amaro dominates the landscape. Situated in the heart of the Mediterranean, Puglia is a land of rare beauty, where vast plains alternate with gentle hills. Salento, the long narrow strip that forms Puglia's southern peninsula, extends between the Ionian and Adriatic seas. It's an area rich with ancient olive groves and vines, enchanting beaches and jagged rocky shoreline.
Italian White Wine
The rolling hills and endless coastlines of Italy deliver a unique diversity of soils and climate to foster a number of regional specialties. With a multitude of indigenous varieties that thrive exclusively here, the selection of white wines offers a range of styles and flavors.
The most well-known white variety in Italy is of course Pinot Grigio. Typically found in the northern Italian regions, the light, fresh and easy-drinking options can be found in the Veneto region, while the richer, more complex styles come from Friuli-Venezia Giulia and Trentino-Alto Adige. These two northeast regions are also crafting delicions Pinot Bianco and a regional specialty, Friulano.
In Piedmont, two white regions shine. The crisp and zippy Gavi, made with a Cortese grape, and Arneis, a variety that produces a subtle by dry wine. In the Veneto, the Garganegna grape creates the wine of Soave, a zesty but medium-bodied wine full of rich stone fruit and floral notes.
Further south, you'll find the pretty and floral Falenghina, rich and tropical Grillo and zesty Greco. Head to Sicily to discover the delicious and complex Etna Biancos, made with the Carricante grape in the island's volcanic soils.
If you enjoy a tangy but textured white wine with seafood, head to Sardinia and try out the Vermentino there. The grape is also found in other Italian provinces and is always a delight.
HNYCTLCYS16C_2016
Item#
254805