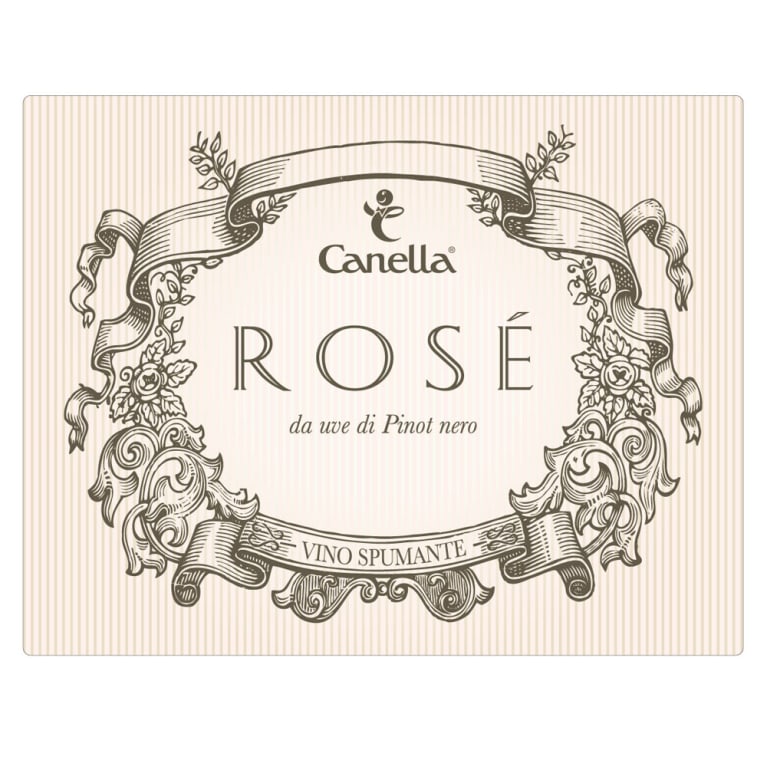 Canella Brut Rose
Rosé Sparkling Wine
from
Prosecco, Italy
Ships Mon, Nov 26
Limit
0
bottles
per customer
Add to Cart
Limit Reached
Winemaker Notes
The wine is a delightful, brilliant pink color with lively perlage, fragrant, fruity bouquet and a fresh, flavorful palate with gobs of character.
Blend: 100% Pinot Nero
The Canella winery was founded half a century ago, in 1947. At that time, the trend in consumption was for austere reds, but Lorenzo Canella saw far ahead, focusing on wines that were light, white, and refreshing - sparkling wines that set off Veneto's own fine varieties and catered to newer, modern tastes.
The focus and the craft were perfected in the 1970s - a revolutionary decade for Italian viniculture, which saw DOC quality criteria increasingly replacing quantity parameters.
Today, this avant-garde winery combines hi-tech innovation and the best of tradition, wine-making quality and stylish packaging.
One of the world's most popular and playful sparkling wines, Prosecco is a specialty of northeastern Italy, spanning nine provinces of the Veneto and Fruili-Venezia Giulia regions. A higher-quality version that must meet more stringent production requirements is known as Prosecco Superiore and must come from the more rugged terrain between the towns of Valdobiaddene and Conegliano. Prosecco can be produced as a still wine, a semi-sparkling wine ("frizzante"), or a fully sparkling wine ("spumante")—the latter being the most common. While it is typically produced in a "brut" (dry) style, its fresh and fruity character makes it seem a bit sweeter than it actually is. "Extra brut" styles, incorporating higher levels of residual sugar, are quite popular, however.
Made from the Glera grape, which was formerly and confusingly called Prosecco, these wines are notable for pleasant flavors of peach, pear, melon, green apple, and honeysuckle. Lower pressure during the carbonation process (also called the tank method) means that the bubbles are lighter and frothier than in Champagne or other traditional method sparkling wine, and less persistent. Prosecco is also a great choice to blend with orange juice for mimosas for a classic brunch beverage.
Equal parts festive and food-friendly, sparkling wine is beloved for its lively bubbles and appealing aesthetics. Though it is often thought of as something to be reserved for celebrations, sparkling wine can be enjoyed on any occasion—and might just make the regular ones feel a bit more special. Sparkling wine is made throughout the world, but can only be called "Champagne" if it comes from the Champagne region of France. Other regions have their own specialties, like Prosecco in Italy and Cava in Spain. Sweet or dry, white or rosé (or even red!), lightly fizzy or fully sparkling, there is a style of bubbly wine to suit every palate.
The bubbles in sparkling wine are formed when the base wine undergoes a secondary fermentation, trapping carbon dioxide inside the bottle or fermentation vessel. Champagne, Cava and many other sparkling wines (particularly in the New World) are made using the "traditional method," in which the second fermentation takes place inside the bottle. With this method, dead yeast cells remain in contact with the wine during bottle aging, giving it a creamy mouthful and toasty flavors. For Prosecco, the carbonation process occurs in a stainless steel tank to preserve the fresh fruity and floral aromas preferred for this style of wine.