Bertani Vintage Edition Soave 2020
Out of Stock

(was $35.99)
Ships today if ordered in next 5 hours
Winemaker Notes
Intense straw-yellow color with gold highlights. The nose hints at peach, pear and apricot. The palate is soft and mouth-filling and persistent.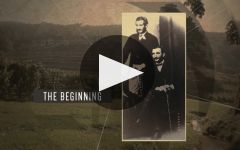 Bertani's impact on Veneto wine making, particularly in Amarone production, is so considerable that 'Bertani' and 'Amarone' are nearly synonymous. Their 150+ year history is dotted with groundbreaking initiatives and royal accreditation. While respectful of their past, Bertani strives towards innovation, using progressive techniques and equipment allied with extensive experience and a deeply felt respect for tradition to provide wines of uncompromising quality. 
Among Italy's classic whites capable of great potential, Soave is named after the medieval village and surrounding hillsides from whence it comes. The original, historical Soave zone, delimited back in 1927, covers the eastern, volcanic hillsides of today's general Soave zone and is called Soave Classico.
Garganega, the indigenous grape responsible for great Soave, produces medium bodied white wines with fine acidity. Typical in the best Soaves are lively flowery and fresh herbal aromas and flavors such as orange zest, peach, melon and marjoram. The best can take some age and in so doing, develop notes of chamomile, marmalade and honey.
By the 1960s and 70s, Soave was enjoying such a glorious global reputation, that its demand forced growers to push beyond the zone's original borders. Expansion led west out of the hills and onto the alluvial plain of the Adige River. This, coupled with an increase in yields and allowance of additional varieties such as Trebbiano, Chardonnay and Pinot blanc, met demand but created a softer, fruit-forward, everyday Soave. Today the broader region can be the source of charming and value driven whites. But those labeled as Soave Classico or in rare cases, as Soave Colli Scaligeri (nearby hillside vineyards abutting the Classico zone), will be the best quality and age-worthy Soaves. These are often 100% Garganega.
One of Italy's classic white varieties, Garganega flourishes in the rolling vineyards surrounding the medieval village of Soave and is the dominant variety in the wine from the region, aptly known as, Soave. By law it makes up 70-100% of the blend with the remainder traditionally finished off by Trebbiano di Soave for its crispness. Somm Secret—The best Soave wines, measurably elegant and vibrant, come from the Soave Classico zone, in the center of Soave, where the hills are made of decomposed volcanic and granitic soils.
EDV130174_2020_2020
Item#
1163346