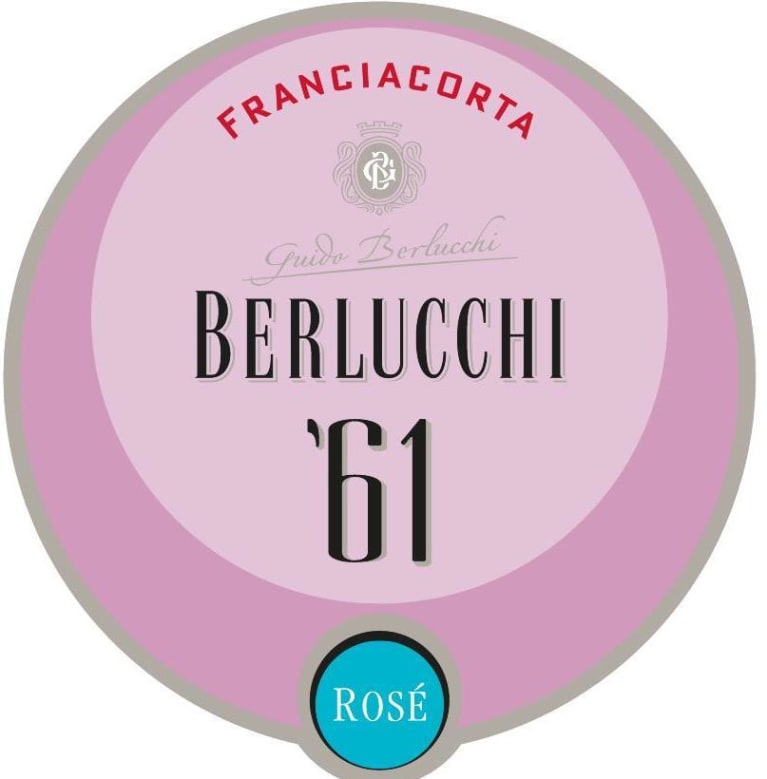 Berlucchi Franciacorta '61 Rose
Out of Stock

(was $47.99)
Winemaker Notes
The appearance of the Berlucchi Franciacorta '61 Rose is a soft, foamy mousse with long-lasting cordon around the glass; fine, lingering bead. Intense pink in color, varies slightly according to the vintage, due to the different ripeness levels of phenolic compounds in the Pinot Nero. The nose is comprised of elegant hints of wild berries and ripe fruit, nicely blended with subtle nuances of yeast and crusty bread. Heady, warm quality from the brief Pinot Nero maceration on the skins during vinification. The palate is refined and elegant with exceptional acidity and full body. The acidity is balanced well by the medium-high sugar content.
Blend: 60% Pinot Nero, 40% Chardonnay
This wine pairs beautifully with various cold meats and charcuterie to full flavored main courses and aged cheeses.
Critical Acclaim
All Vintages
Bright and savory, this refreshing, polished sparkler boasts alluring aromas of juicy raspberry, wild cherry, baking spice and a whiff of bread crust. The inviting aromas follow over to the vibrant palate along with a continuous refined perlage. A tangy candied nectarine note closes the finish.
Pale pink; crisp, citrus nose; juicy and tangy with lively acidity and snappy style; good depth, balance and inesse.
The NV Franciacorta '61 Brut Rosé (disgorged in 2017) represents a nicely balanced blend of 60% Pinot Nero and 40% Chardonnay aged in the bottle on the lees for 24 months. This is a delicate but festive wine that shows a steady succession of small berry, lilac and floral aromas. There's a refreshing kick of acidity on the close.
Apricot-colored sparkling with aromas of wild strawberries, cherry stones and strawberries. Juicy and soft with a medium body and creamy bubbles. Lightly off-dry. 
View More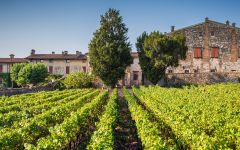 Berlucchi's excellence is born of curiosity and deep friendship. In 1955, Guido Berlucchi, a successful landowner in the Franciacorta region, approached the young enologist and consultant, Franco Ziliani, to improve his still wines. Then, Ziliani came to Berlucchi with the question: what if we were to make a sparkling wine as the French do? Berlucchi, who was eager to first improve the viability of his Pinot del Castello, offered his property and support to this pioneering experiment. After a number of unsatisfactory vintages, the two men's partnership produced the first shining vintage of their classic method sparkling wine, the 1961 "Pinot di Franciacorta." This was a radical departure from the still table wines traditionally produced in the area and one that would prove revelatory for the region. In 1967, Franciacorta became a recognized designation of origin for Italian wine, with Berlucchi leading the way.
The name Berlucchi is now synonymous with Franciacorta and their wines are a staple of Italian celebrations. Franco Ziliani, lovingly referred to as "the father of Franciacorta," remains president of the estate, overseeing the work of his three children, who now lead all communications, production, and sales and marketing. Cristina, Arturo, and Paolo are forging a new vision for Berlucchi into the 21st century. They pioneered the Berlucchi '61 and Palazzo Lana Riserva lines as homage to their father and the founding distinction of Franciacorta and have pushed for higher standards of environmental sustainability in all vineyard and winery practices.
Berlucchi is a unique player in the field of sparkling wine--they capture both the luxury and glamour of this classically romantic beverage while maintaining an intrinsic curiosity and hunger for innovation. Unencumbered by generations of expectation and tradition, Berlucchi succeeded at crafting an elevated sparkling wine, tailored to Italian standards of excellence. They will undoubtedly continue to brighten the pallets and parties of bubbly lovers well beyond the region of Franciacorta.
Containing an exciting mix of wine producing subregions, Lombardy is Italy's largest in size and population. Good quality Pinot noir, Bonarda and Barbera have elevated the reputation of the plains of Oltrepò Pavese. To its northeast in the Alps, Valtellina is the source of Italy's best Nebbiolo wines outside of Piedmont. Often missed in the shadow of Prosecco, Franciacorta produces collectively Italy's best Champagne style wines, and for the fun and less serious bubbly, find Lambrusco Mantovano around the city of Mantua. Lugana, a dry white with a devoted following, is produced to the southwest of Lake Garda.
What are the different types of sparkling rosé wine?
Rosé sparkling wines like Champagne, Prosecco, Cava, and others make a fun and festive alternative to regular bubbles—but don't snub these as not as important as their clear counterparts. Rosé Champagnes (i.e., those coming from the Champagne region of France) are made in the same basic way as regular Champagne, from the same grapes and the same region. Most other regions where sparkling wine is produced, and where red grape varieties also grow, also make a rosé version.
How is sparkling rosé wine made?
There are two main methods to make rosé sparkling wine. Typically, either white wine is blended with red wine to make a rosé base wine, or only red grapes are used but spend a short period of time on their skins (maceration) to make rosé colored juice before pressing and fermentation. In either case the base wine goes through a second fermentation (the one that makes the bubbles) through any of the various sparkling wine making methods.
What gives rosé Champagne and sparkling wine their color and bubbles?
The bubbles in sparkling wine are formed when the base wine undergoes a secondary fermentation, which traps carbon dioxide inside the bottle or fermentation vessel. During this stage, the yeast cells can absorb some of the wine's color but for the most part, the pink hue remains.
How do you serve rosé sparkling wine?
Treat rosé sparkling wine as you would treat any Champagne, Prosecco, Cava, and other sparkling wine of comparable quality. For storing in any long-term sense, these should be kept at cellar temperature, about 55F. For serving, cool to about 40F to 50F. As for drinking, the best glasses have a stem and a flute or tulip shape to allow the bead (bubbles) and beautiful rosé hue to show.
How long do rosé Champagne and sparkling wine last?
Most rosé versions of Prosecco, Champagne, Cava or others around the "$20 and under" price point are intended for early consumption. Those made using the traditional method with extended cellar time before release (e.g., Champagne or Crémant) can typically improve with age. If you are unsure, definitely consult a wine professional for guidance.