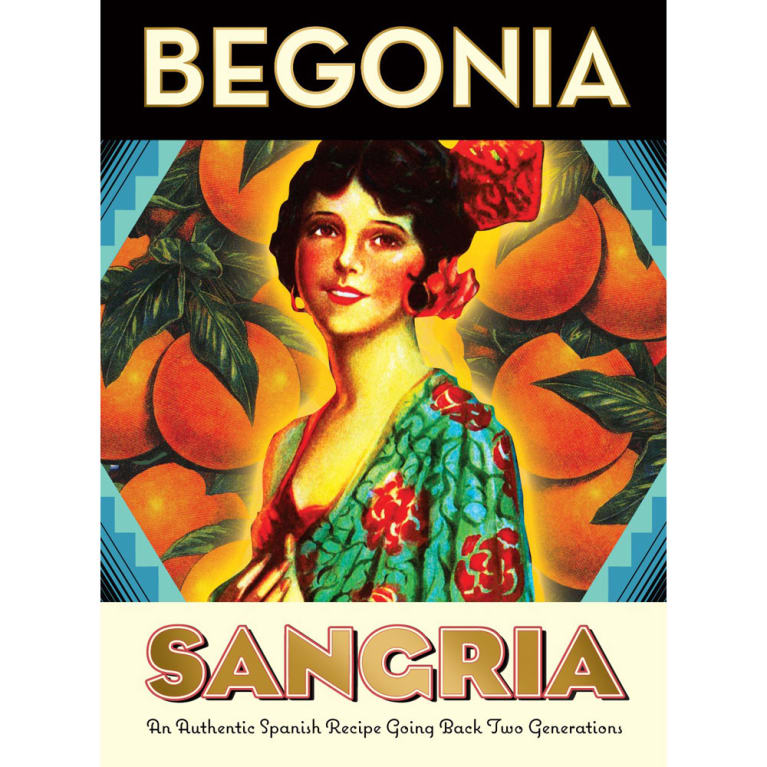 Begonia Sangria (1 Liter)
Winemaker Notes
Begonia is a premium sangria fashioned to communicate the bright orange citrus flavors of the Mediterranean. All its ingredients are natural and of high quality. It exhibits bright citrus aromas and fresh red berry flavors. It is smooth and delicious! Enjoy Begonia Premium Sangria chilled, poured over ice and/or garnished with fruit.
Perfect drink for all fun occasions! Enjoy Begonia Premium Sangria chilled, poured over ice and/or garnished with fruit.
In the countryside town of Montilla, a town located in the Cordoba province of southern Spain, the Espejo family and their friends would gather to share a small meal — This beloved Mediterranean tradition was a near daily event that would serve as respite from the tumult that was enveloping the world. During the 1930s, the Espejo family kept these bonds strong by gathering loved ones to share stories and laughter over snacks and a bottle of homemade sangria. Week after week, year upon year, the family perfected the recipe that would become their legacy, its name taken from the flower that dotted their Andalusian landscape —Begonia.
It has been almost a century since the Espejo family created the recipe for Begonia Sangria. It begins by selecting the finest organic grapes from vineyards in Alicante, Valencia, and Murcia along the Southeastern coast of Spain. The careful fermentation process creates soft tannins so that the taste of orange can be seamlessly infused. Finally, the special blend of spices, which includes cinnamon and the Azahar flower, provides a round finish. The processes and traditions that guided the forebears are sacrosanct, which is why we never use artificial colors or flavors and why we consider pasteurization as anathema to authenticity.
The family that created Begonia's recipe almost 100 years ago believed that if they bottled the best of Spain, it would help bring out the best of those who gathered to enjoy it. Many things have changed in the last 100 years. The commitment to that belief has not. Sangria is a symbol of life and family and togetherness; Begonia Sangria is an example of the joyous possibilities that flow from them.
Spanish red wine is known for being bold, heady, rustic and age-worthy, Spain is truly a one-of-a-kind wine-producing nation. A great majority of the country is hot, arid and drought-ridden, and since irrigation has only been recently introduced and (controversially) accepted, viticulture has sustained—and flourished—only through a great understanding of Spain's particular conditions. Large spacing between vines allows each enough resources to survive and as a result, the country has the most acreage under vine compared to any other country, but is usually third in production.
Of the Spanish red wines, the most planted and respected grape variety is Tempranillo, the star of Spain's Rioja and Ribera del Duero regions. Priorat specializes in bold red blends, Jumilla has gained global recognition for its single varietal Monastrell and Utiel-Requena has garnered recent attention for its reds made of Bobal.
PBC9197347_0
Item#
159361