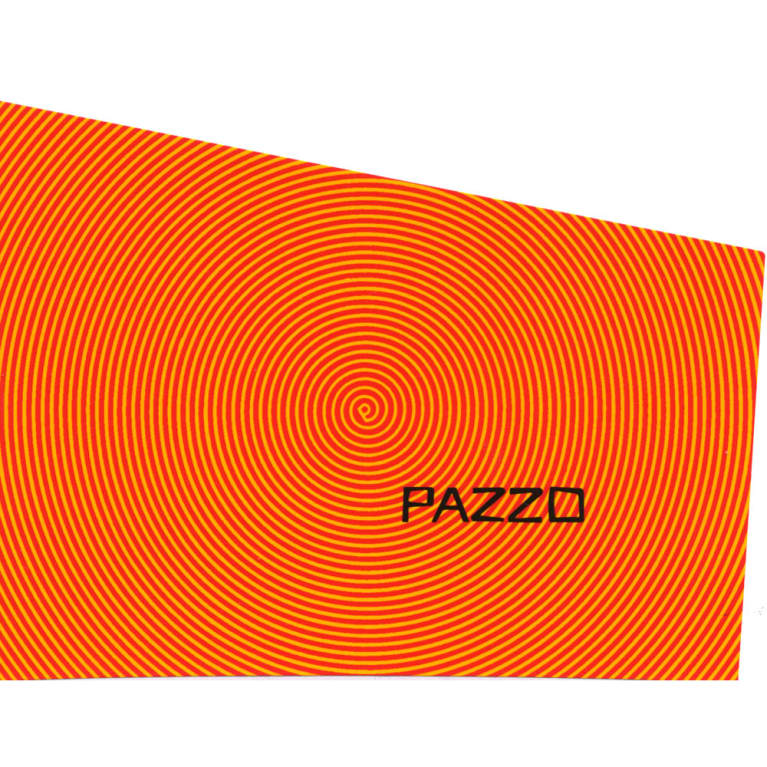 Bacio Divino Pazzo Red Blend 2013
Out of Stock

(was $29.99)
Winemaker Notes
Pazzo (crazy in Italian) marries the best features of several varietals to create a unique and sophisticated blend. With every vintage, our goal is to bring you the best of Napa Valley at an attractive price. The 2013 Pazzo is no exception. We sourced Sangiovese from both the Valley floor and higher elevations and blended it with rich, fruity Merlot and some dark, full-bodied Syrah from the heart of our Valley. Rich dark berry fruit with cherry highlights is heightened by bright acidity and a bold tannin structure. Bursting with concentrated fruit on the nose, a second waft reveals notes of roasted herbs, pepper and spice. 'Delicious' is the word most used to describe Pazzo.
Critical Acclaim
All Vintages
A Sangiovese-based blend named for the expression "Call me Crazy," this wine also contains small amounts of Merlot, Syrah and Cabernet Sauvignon. Crazy or not, it works, providing a thicket of black and blue berry, smoky cinnamon and a juicy, medium build, meant to please, not to over-ponder.
View More
For 25 years and longer, I've had a wine glass molded to my right hand. Today, my head has a permanent tilt from holding my very prominent nose over the alluring aromas and beckoning colors of many of the world's great wines. If I haven't tried every one, I've certainly made it a passion to attempt to taste of them all. Over this third of a lifetime, I've come to know and respect many great wine makers around our little world, and now clearly understand the relationship between an individual's character and his wine. You've read or heard about many of these people - men and women who are born to search for perfection, who scowl at the notion of compromise. These same people channel their character into their wine - their individuality, their uniqueness, their propensity to create rather than to plagiarize. Eminent character seems kindred to noteworthy wines...
Being so motivated, I longed to create a distinctive, noble wine. In the California tradition of working with the new to improve the traditional, I looked to achieve a way of broadening the distinctly majestic flavors and aromas of the king of Napa Valley's varietals, Cabernet Sauvignon. Over the years I've had the opportunity to experiment with various lots of Cabernet, and I eventually settled on the hillside fruit from Ahollinger vineyards in the Mount Veeder area. This vineyard produces a bold and expressive, yet elegant wine. In 1992, we discovered the Sangiovese fruit of Cal Showket in the Oakville appellation, and were literally overwhelmed by the intensity of what resulted in our first crush in 1993. To embellish the color and acid levels of the Sangiovese, we crushed and macerated this fruit with one and a half tons of the best Petite Syrah fruit I had ever sampled.
As time aged each of these wines, and molded their individual character, I was able to determine a blend that married the elegant, yet rich and softly oaked Cabernet with the Sangiovese's long and linear tannins, at the same time elevating the cherry, berry Sangiovese fruit to a pronounced level. The resulting wine showed that a whole could be greater than it's individual parts. And so...'Bacio Divino', a divine kiss, was born.
Undoubtedly proving its merit over and over, Napa Valley is a now a leading force in the world of prestigious red wine regions. Though Cabernet Sauvignon dominates Napa Valley, other red varieties certainly thrive here. Important but often overlooked include Merlot and other Bordeaux varieties well-regarded on their own as well as for their blending capacities. Very old vine Zinfandel represents an important historical stronghold for the region and Pinot noir is produced in the cooler southern parts, close to the San Pablo Bay.
Perfectly situated running north to south, the valley acts as a corridor, pulling cool, moist air up from the San Pablo Bay in the evenings during the hot days of the growing season, which leads to even and slow grape ripening. Furthermore the valley claims over 100 soil variations including layers of volcanic, gravel, sand and silt—a combination excellent for world-class red wine production.
GCWBDPA13_2013
Item#
150973