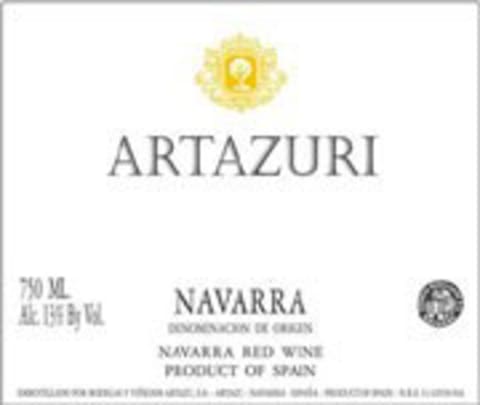 Artazu Artazuri Garnacha 2004
Winemaker Notes
100% up to 80 year old vine Garnacha." The Artazu project was created by the legendary winegrower Juan Carlos Lopez de la Calle of Rioja's famous Artadi estate. The goal was to take the same quest for varietal purity that Juan seeks in Tempranillo to the Garnacha varietal." The small
village of Artazu
in the northernmost zone of Navarra was chosen for its extraordinary old vines of Garnacha producing wines of dark, peppery fruit with amazing balance and soft tannins.
"
Artazu, a project from the same producer of Artadi, Juan Carlos Lopez de la Calle, strives for great quality Grenache. In Navarra, Juan discovered mind-blowing old vineyards and allowed them to fully express their potential for depth and personality at Artazu. The winery and vineyards are located in the most northern zone of Navarra at an altitude ranging from 400 to 600 meters.
Artazu's top wine is called "Santa Cruz". It is produced from mostly 100+ year old hillside vineyards of Grenache. The winery also produces a line of wines with the name Artazuri that is made from slightly younger vines. These represent tremendous value.