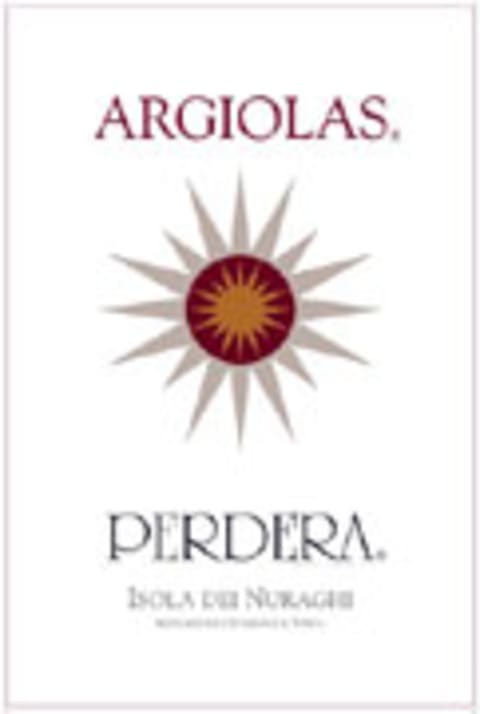 Argiolas Perdera 2004
Out of Stock

(was $16.79)
Winemaker Notes
PRODUCTION AREA
Hillside vineyards, owned by the producer, situated in the commune of Guamaggiore, near Selegas, 200 metres above sea level.
COMPOSITION OF THE SOIL
Good clay-chalk structure, on gently sloping hillsides, with excellent exposure to sun and wind. Annual rainfall not exceeding 550 mm.
VARIETIES OF GRAPE
90 Monica with a blend of Carignano and Bovale sardo; Yield: approximately 1.5 kg per vine-stock.
CLIMATE
Typically Mediterranean, with mild winters, low rainfall and veryhot summers with considerable wind.
HARVEST
Grapes are picked manually during the early morning hours by expert personnel who perform initial rigorous selection.
VINIFICATION TECHNIQUE
The long days of sunshine and soft winds for almost the full period of growth, development of colour, maturation and harvesting ensure that the grapes reach the winery in excellent condition, at full flavour and colour. Vinification takes place by means of normal pressing, cooling of the must to 27 - 28° C and a fermentation cycle of 8 -10 days, including maceration. Since the grapes are usually very rich in tannin andanthocyanin, remontage is limited. Malo-lactic fermentation occurs easily and is brief. Storage is at cool canteen temperature.
TASTING NOTE
Colour: medium intensity ruby red, typical of the traditional Monica grape. Bouquet: pronounced, intense, characteristic. Palate: medium bodied as a result of its low fixed acid content and its well polymerised noble tannins and natural richness. Aftertaste tending to sweet, which is typical of Monica grapes from tree-vines.
Argiolas is the foremost wine estate on the island of Sardinia producing archetypal wines from native varietals. Antonio Argiolas, who died in 2009 at the age of 102, inherited seven acres of vines from his father in 1938 and was the first on the island to convert to modern viticulture to pursue quality over quantity. His sons, Franco and Giuseppe, replanted the vineyards in the 1980s with the goal of reducing yields and focusing exclusively on Sardinian grapes. Joined by enologist Mariano Murru, the Argiolas family is today recognized as Sardinia's leading wine producer. Sardinia is the second-largest island in the Mediterranean and lies roughly 190 miles west of Italy's mainland. The kingdom of Aragón ruled Sardinia for 400 years and many of its vines came from Spain, including Bovale Sardo, Carignano, and Cannonau. The island can be divided into three principal viticultural areas: the north, influenced by the marine influence of the Costa Smeralda which specializes in Vermentino; the southwest, where Carignano is at its best; and the Trexenta hills north of the capital of Cagliari featuring Nuragus, Monica, and Cannonau. The vineyards of Argiolas are located in the areas of Trexenta and Sulcis where the family controls 600 acres planted to native Sardinian grapes. The Argiolas family has worked diligently to become the leader in Sardinian enology and insists on using native Sardinian vines. The winery produces both a classic and prestige line of wines. The classic wines are fresh in style and bottled under various DOCs, including Vermentino di Sardegna and Cannonau di Sardegna. The late Giacomo Tachis believed southern Sardinia possessed the "true soul of the island," and helped create the prestige offerings of Argiolas, bottled under the Isola del Nuraghi IGT and aged in French barriques. These include Korem, based on Bovale Sardo, and the benchmark Cannonau blend Turriga.
Hailed for centuries as a Mediterranean vine-growing paradise, multiple cultures over many centuries have ruled the large island of Sardinia. Set in the middle of the Tyrrhenian Sea, the Phonoecians, Ancient Rome, and subsequently the Byzantines, Arabs and Catalans have all staked a claim on the island at some point in history. Along the way, these inhabitants transported many of their homeland's prized vines and today Sardinia's modern-day indigenous grape varieties claim multiple origins. Sardinia's most important red grapes—namely Cannonau (a synonym for Grenache) and Carignan—are actually of Spanish origin.
Vermentino, a prolific Mediterranean variety, is the island's star white. Vermentino has a stronghold the Languedoc region of France as well as Italy's western and coastal regions, namely Liguria (where it is called Pigato), Piedmont (where it is called Favorita) and in Tuscany, where it goes by the name, Vermentino. The best Vermentino, in arguably all of the Mediterranean, grows in Sardinia's northeastern region of Gallura where its vines struggle to dig roots deep down into north-facing slopes of granitic soils. These Vermentino vines produce highly aromatic, full and concentrated whites of unparalleled balance.
Today aside from its dedication to viticulture, Sardinia remains committed to maintaining its natural farmlands, bucolic plains of grazing sheep and perhaps most of all, its sandy, sunny, Mediterranean beaches.
Beyond the usual suspects, there are hundreds of red grape varieties grown throughout the world. Some are indigenous specialties capable of producing excellent single varietal wines, while others are better suited for use as blending grapes. Each has its own distinct viticultural characteristics, as well as aroma and flavor profiles, offering much to be discovered by the curious wine lover. In particular, Portugal and Italy are known for having a multitude of unique varieties but they can really be found in any region.
HNYARSPEA04C_2004
Item#
87386