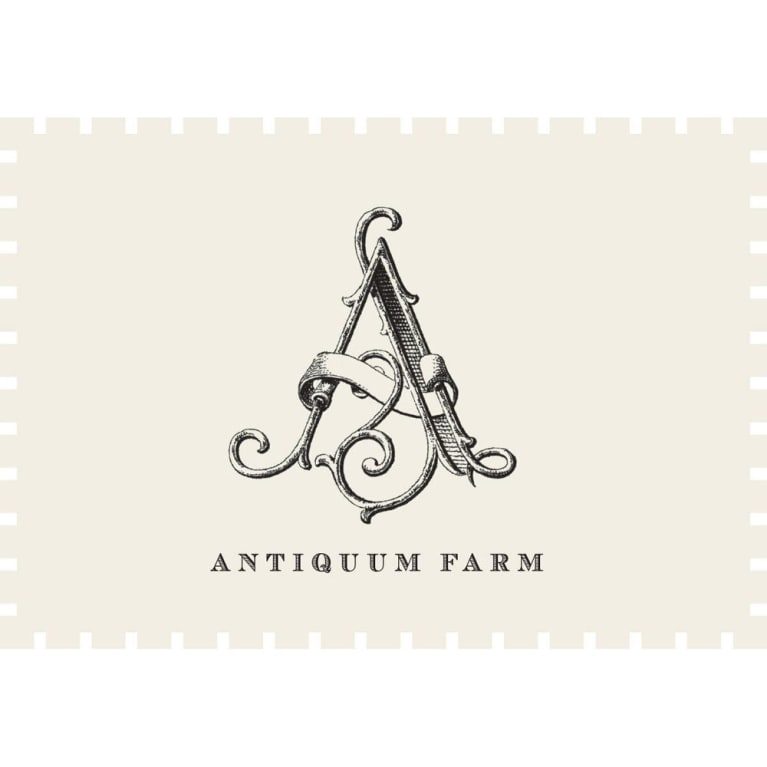 Antiquum Farm Juel Pinot Noir 2017
Out of Stock

(was $45.99)
Winemaker Notes
The intense dark hue gives no hint of the high-tones floral and tropical aromas. There is a vibrant tension between the acidity and the depth of fruit. A lush fruit core is embraced in a framework of rippling acidity that gives the wine an electric purity, focus, and movement. Deep bramble and confectionery fruit are offset by singing tropical tones, rose, and wisps of lavender and violet. Background notes of aged balsamic, seared meat, tobacco, and blood orange dance on the edges. Layer after layer of finely knit fruit-driven tannins frames this long-finishing and intriguing pinot noir.
"Some folks tell me I am crazy. I grow wine differently. They say my methods are slow, difficult, and simply too much work. I say, life is work. It's a gift to have work you love." - Stephen Hagen, Winemaker
Some do not see how the use of draft horses, grazing livestock and poultry in the vineyard, or infinite hours of meticulous hand labor can create a wine that is more unique, intense and full of life. Stephen doesn't understand how it couldn't.
Stephen often says his wines are made cluster by cluster. Growing wine one cluster at a time is a mentality, and a different one at that. It means starting small and staying small. It means countless hours of work that can only be done by hand. Going slower. It means that many times a season he personally touches, inspects, admires and yes, loves every single beautiful cluster. It means rigid culling without regard to my pocketbook.
This attention to detail is inspired by love for his life's work. Stephen is not a landowner overseeing the operations of a vineyard. He is the operations and a part of Antiquum Farm.
Home of some of the planet's most amazingly elegant and expressive Pinot noir, the Willamette Valley is a pastoral, mixed landscape of green, bucolic rolling hills, dramatic forestlands and small, independent, friendly wine growers. As a leader in environmental stewardship, the valley has some of the nation's most protective land use policies, with two-thirds of its vineyards farmed sustainably and over half, organically. While the valley claims a cool, continental climate, and is heavily influenced by the cold, moist winds of the Pacific Ocean, its warm and dry summers allow for the steady, even ripening of Pinot noir.
The potential of Willamette Valley Pinot noir continues to attract the investment of serious growers and winemakers both locally and from abroad, as naturally the finished wines bring accolades from professionals and enthusiasts. With a range of styles from delicate dried cherry, raspberry and hibiscus to stronger notes of truffle, mocha, plum and spice, a fine Willamette Valley Pinot noir is a perfect expression of both character and grace.
VOSATQ17A001_2017
Item#
522950