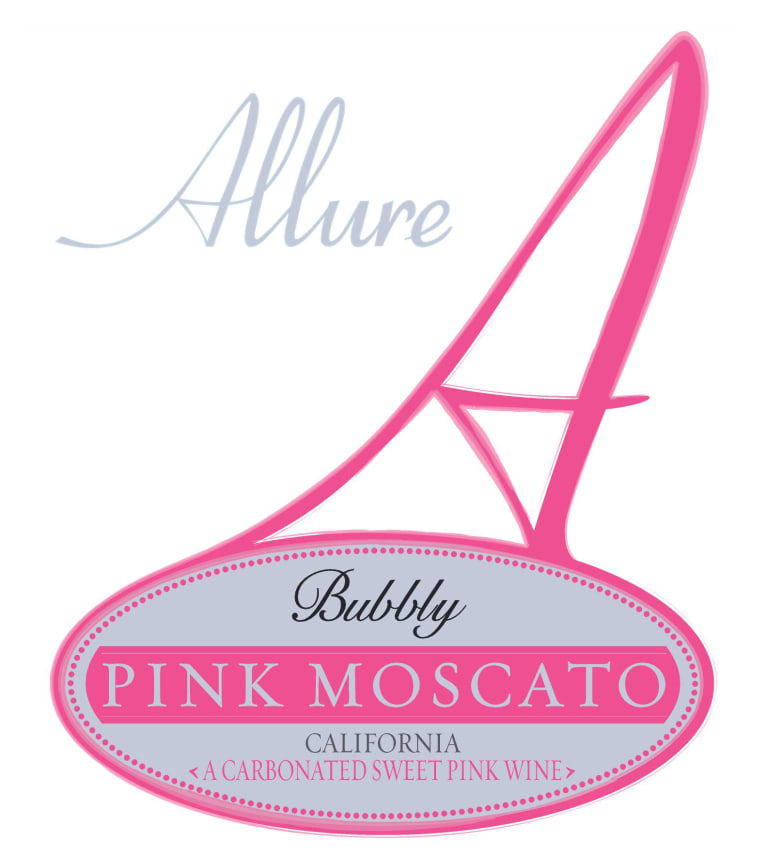 Allure Bubbly Pink Moscato
Winemaker Notes
Bright pink color indicates the wine will be very festive in nature. Apricot, peach, bergamot, and mint flavors give our Pink Moscato a fresh and lively demeanor. The combination of bubbles and off-dry balance enhance the refreshment enjoyed with each sip. This is a very easy wine to drink by itself. However, its cheery nature suggests it is welcome at celebrations and where gatherings might include a variety of dishes. It should be on the table ready to serve throughout the meal, including dessert.

Allure is all about fun! It's a bubbly, sweet and lively bright pink or new white California Moscato. Whether you've got a group, a celebration, or just a couple, any get-together will be enhanced by Allure. Chill, pop open a bottle, and watch the fun begin!
California enjoys a long history and proven reputation as an admirable source of sparkling wines. Agoston Haraszthy, who established Buena Vista Winery in the mid 1850s, first attempted to make traditional method sparkling wine in California in the 1870s. Shortly thereafter Korbel followed, and with great success. Today domestic producers such as Schramsberg, Iron Horse and J. Wine Co remain at the forefront of the market.
Since the 1970s the state has consistently attracted the attention and investment of large and respected European and French-based firms who are responsible for Domaine Chandon, Mumm-Napa Valley, Roederer Estate and Domaine Carneros (Taittinger), to name a few. Anderson Valley and Carneros remain standout regions for top quality Pinot noir and Chardonnay for these.