Allegrini Soave 2012
Out of Stock

(was $10.99)
Winemaker Notes
Bright straw-yellow in color, this wine displays enticing aromas of wildflowers, white peaches, sandalwood, and grapefruits. On the palate, it is supple and elegant with a hint of minerality that is apparent across the long, pleasant finish.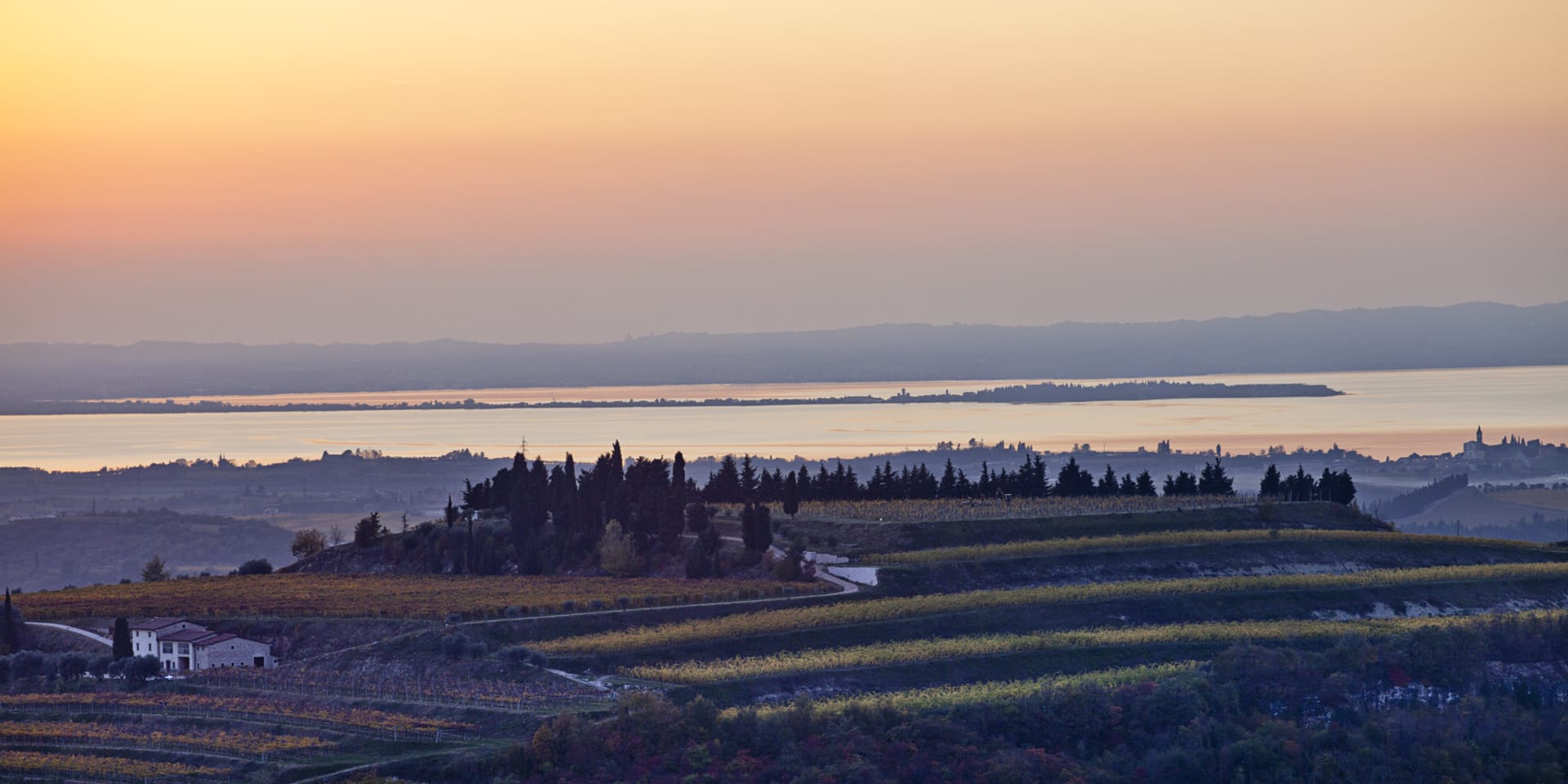 Allegrini is the Veneto's most acclaimed winery, and their Amarone is the gold standard. The Allegrini family has been handing down grapegrowing and winemaking traditions over six generations, playing a major role in the Valpolicella Classico area since the 16th century.
Giovanni Allegrini is the patriarch of the modern estate and has worked hard to develop and perfect major innovations in the art of wine, particularly when it comes to Amarone. He was among the first in questioning local viticultural techniques, revolutionizing accepted practices, and speaking clearly about quality. He was able to combine the science of enology with strict grape selection, and between 1960 and 1970, made some of the Valpolicella's best wines.
The estate is based in Fumane di Valpolicella, just north of Verona in northeastern Italy. Valpolicella, or "valley of many cellars" is an area crossed from north to south by a series of hills, which in succession form three parallel valleys. These valleys are crossed by steep-sided, narrow riverbeds which remain dry except during spring thaws or autumn rains.
With 247 acres of vineyards in the Valpolicella Classico, the Allegrinis nurture a collection of remarkable sites, each with its own personality, soil, and microclimate. Together, they speak to the rich history and extraordinary quality of Valpolicella. All seven vineyards, ranging from the steep hillsides of La Grola to the perfect plateau of La Poja, offer unique, special terroir to express the full range of what is possible in one of Italy's most prestigious and storied winemaking regions. The family has been a leader in a marrying traditional winegrowing styles with vineyard innovation, introducing modern trellis techniques, site, and varietal selection through meticulous evaluation.
Allegrini's winemaking philosophy is largely based on the concept of "cru" production: a single vineyard dedicated to the production of local varieties destined to become a single wine. These crus have been a success worldwide: The Palazzo della Torre, La Grola and La Poja have set the highest benchmarks for Valpolicella's wines.
Among Italy's classic whites capable of great potential, Soave is named after the medieval village and surrounding hillsides from whence it comes. The original, historical Soave zone, delimited back in 1927, covers the eastern, volcanic hillsides of today's general Soave zone and is called Soave Classico.
Garganega, the indigenous grape responsible for great Soave, produces medium bodied white wines with fine acidity. Typical in the best Soaves are lively flowery and fresh herbal aromas and flavors such as orange zest, peach, melon and marjoram. The best can take some age and in so doing, develop notes of chamomile, marmalade and honey.
By the 1960s and 70s, Soave was enjoying such a glorious global reputation, that its demand forced growers to push beyond the zone's original borders. Expansion led west out of the hills and onto the alluvial plain of the Adige River. This, coupled with an increase in yields and allowance of additional varieties such as Trebbiano, Chardonnay and Pinot blanc, met demand but created a softer, fruit-forward, everyday Soave. Today the broader region can be the source of charming and value driven whites. But those labeled as Soave Classico or in rare cases, as Soave Colli Scaligeri (nearby hillside vineyards abutting the Classico zone), will be the best quality and age-worthy Soaves. These are often 100% Garganega.
One of Italy's classic white varieties, Garganega flourishes in the rolling vineyards surrounding the medieval village of Soave and is the dominant variety in the wine from the region, aptly known as, Soave. By law it makes up 70-100% of the blend with the remainder traditionally finished off by Trebbiano di Soave for its crispness. Somm Secret—The best Soave wines, measurably elegant and vibrant, come from the Soave Classico zone, in the center of Soave, where the hills are made of decomposed volcanic and granitic soils.
WWH133846_2012
Item#
133198