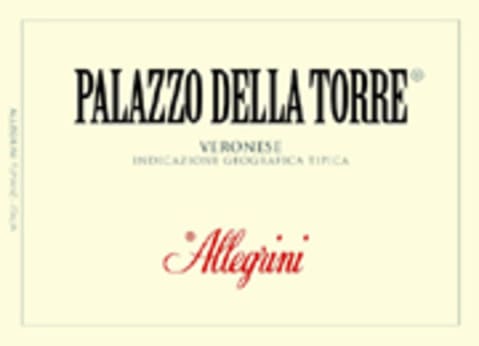 Allegrini Palazzo della Torre 2004
Currently Unavailable

$19.99
Ships Tomorrow
Limit
0
bottles
per customer
Winemaker Notes
This blend of 70% Corvina Veronese, 25% Rondinella and 5% Sangiovese is a smooth, full-bodied cru made in an innovative ripasso style.
After the harvest, the grapes from the Palazzo della Torre vineyard follow two different paths: 70% of the grapes picked are vinified immediately, the remaining 30% are left to dry until the end of December. They are then vinified and re-fermented with the wine from the fresh grapes. The result is a "baby Amarone" wine with fuller and rounder body, lower acidity, refined complexity and more extraction. Palazzo della Torre is also able to age easily for 8-10 years.
Dense and deep ruby red in color, Palazzo della Torre is loaded with luscious aromas of currant, blackberry and licorice, followed by hints of raisins and plums. Full-bodied and rich, with firm yet juicy tannins, it is a classic accompaniment to grilled or roasted meats and barbecued ribs.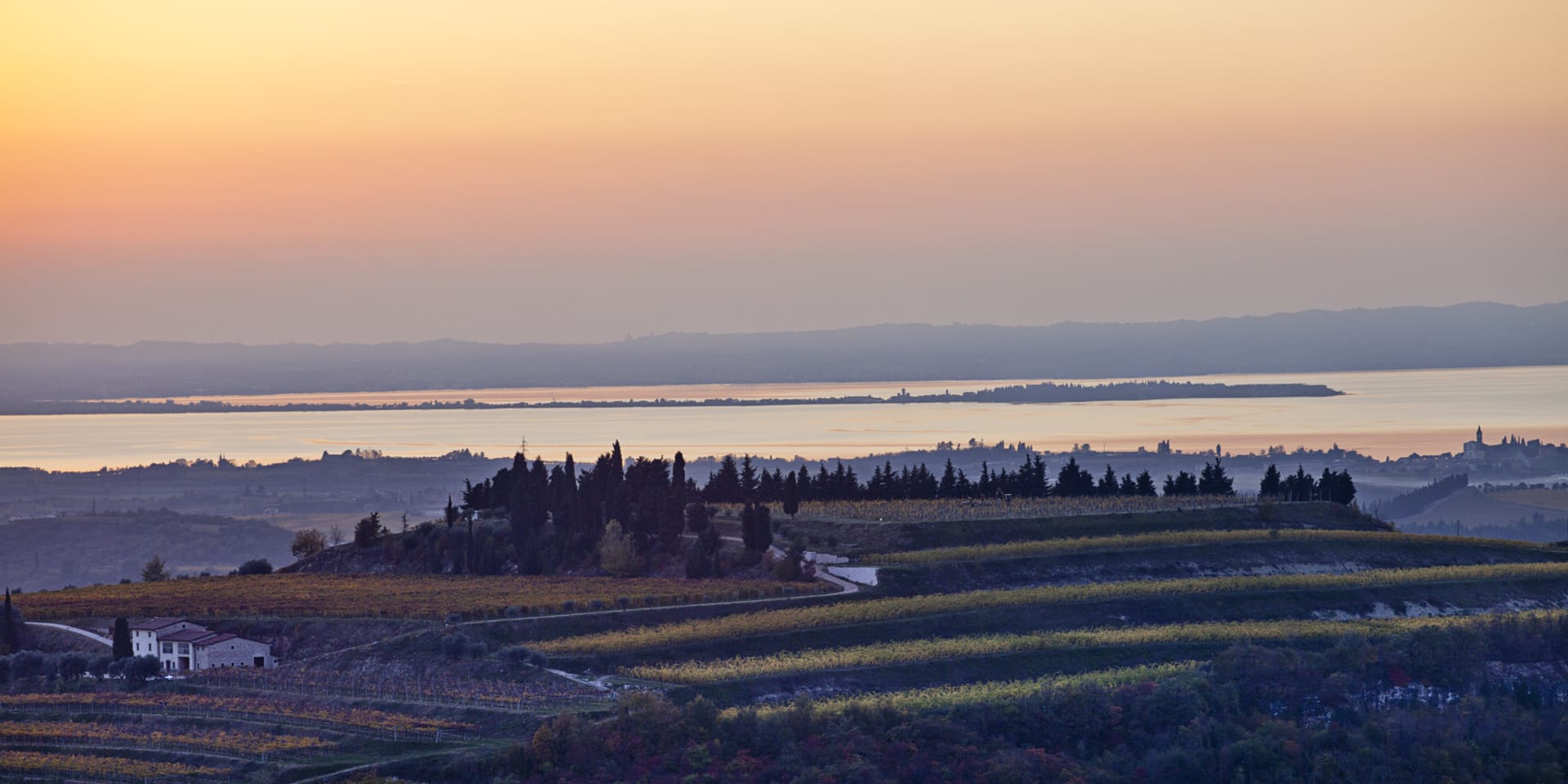 Allegrini is the Veneto's most acclaimed winery, and their Amarone is the gold standard. The Allegrini family has been handing down grapegrowing and winemaking traditions over six generations, playing a major role in the Valpolicella Classico area since the 16th century.
Giovanni Allegrini is the patriarch of the modern estate and has worked hard to develop and perfect major innovations in the art of wine, particularly when it comes to Amarone. He was among the first in questioning local viticultural techniques, revolutionizing accepted practices, and speaking clearly about quality. He was able to combine the science of enology with strict grape selection, and between 1960 and 1970, made some of the Valpolicella's best wines.
The estate is based in Fumane di Valpolicella, just north of Verona in northeastern Italy. Valpolicella, or "valley of many cellars" is an area crossed from north to south by a series of hills, which in succession form three parallel valleys. These valleys are crossed by steep-sided, narrow riverbeds which remain dry except during spring thaws or autumn rains.
With 247 acres of vineyards in the Valpolicella Classico, the Allegrinis nurture a collection of remarkable sites, each with its own personality, soil, and microclimate. Together, they speak to the rich history and extraordinary quality of Valpolicella. All seven vineyards, ranging from the steep hillsides of La Grola to the perfect plateau of La Poja, offer unique, special terroir to express the full range of what is possible in one of Italy's most prestigious and storied winemaking regions. The family has been a leader in a marrying traditional winegrowing styles with vineyard innovation, introducing modern trellis techniques, site, and varietal selection through meticulous evaluation.
Allegrini's winemaking philosophy is largely based on the concept of "cru" production: a single vineyard dedicated to the production of local varieties destined to become a single wine. These crus have been a success worldwide: The Palazzo della Torre, La Grola and La Poja have set the highest benchmarks for Valpolicella's wines.
MNC3783F_2004
Item#
92349