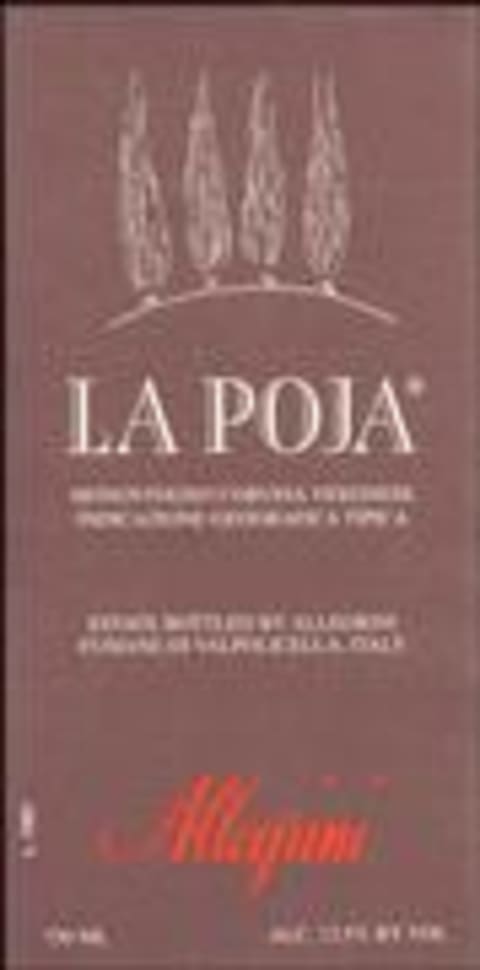 Allegrini La Poja 1996
Regular price
Currently Unavailable

$58.49
Winemaker Notes
A full bodied, intense and elegant red. This area of the vineyard was planted with the intention of producing a completely original wine. The unique geographic and pedoclimatic conditions of this piece of land combined with a revolutional system of planting, bring out the vine's full potential. It is the first time Corvina Veronese, the most noble and important grape in Valpolicella, has been vinified as a varietal wine. This is a first rate wine by any International standard.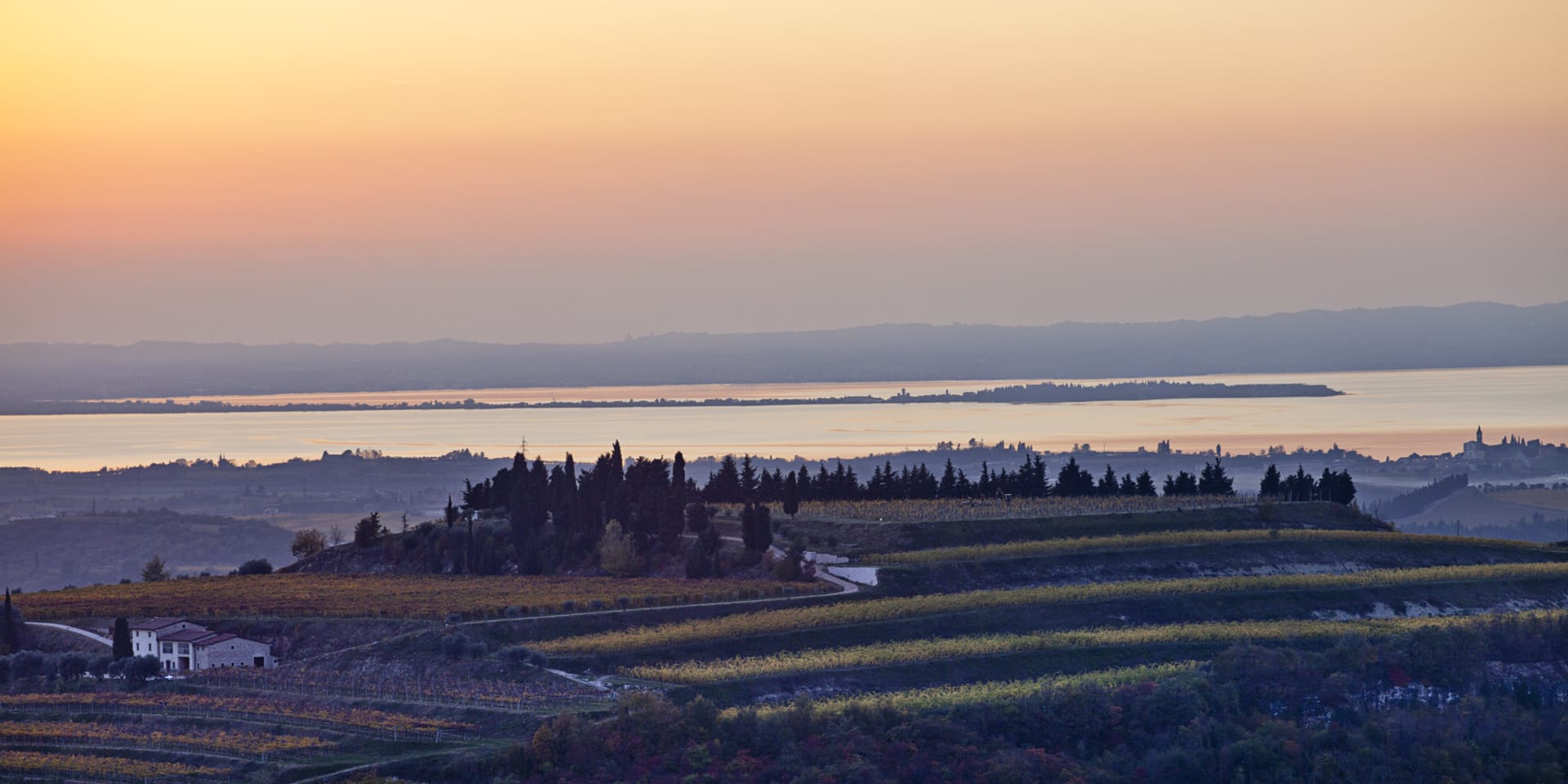 Allegrini is the Veneto's most acclaimed winery, and their Amarone is the gold standard. The Allegrini family has been handing down grapegrowing and winemaking traditions over six generations, playing a major role in the Valpolicella Classico area since the 16th century.
Giovanni Allegrini is the patriarch of the modern estate and has worked hard to develop and perfect major innovations in the art of wine, particularly when it comes to Amarone. He was among the first in questioning local viticultural techniques, revolutionizing accepted practices, and speaking clearly about quality. He was able to combine the science of enology with strict grape selection, and between 1960 and 1970, made some of the Valpolicella's best wines.
The estate is based in Fumane di Valpolicella, just north of Verona in northeastern Italy. Valpolicella, or "valley of many cellars" is an area crossed from north to south by a series of hills, which in succession form three parallel valleys. These valleys are crossed by steep-sided, narrow riverbeds which remain dry except during spring thaws or autumn rains.
With 247 acres of vineyards in the Valpolicella Classico, the Allegrinis nurture a collection of remarkable sites, each with its own personality, soil, and microclimate. Together, they speak to the rich history and extraordinary quality of Valpolicella. All seven vineyards, ranging from the steep hillsides of La Grola to the perfect plateau of La Poja, offer unique, special terroir to express the full range of what is possible in one of Italy's most prestigious and storied winemaking regions. The family has been a leader in a marrying traditional winegrowing styles with vineyard innovation, introducing modern trellis techniques, site, and varietal selection through meticulous evaluation.
Allegrini's winemaking philosophy is largely based on the concept of "cru" production: a single vineyard dedicated to the production of local varieties destined to become a single wine. These crus have been a success worldwide: The Palazzo della Torre, La Grola and La Poja have set the highest benchmarks for Valpolicella's wines.
HNYALILPX96C_1996
Item#
28397