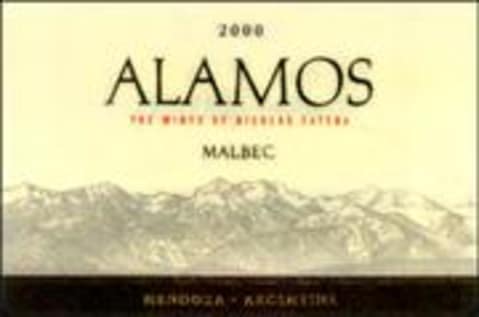 Winemaker Notes
From the vineyard to the winery, Alamos Ridge Malbec is made to emphasize varietal fruit character. The cool evening temperatures in Catenas high altitude vineyards allow for prolonged hang-time, preserving the fruits full spectrum of aromas and flavors. At the winery, the grapes are gently destemmed (only free-run juice is used) and fermentation temperatures are carefully controlled. A blend of French and American oak barrels, 35% of which are new, are used to age the wine.
The result of this careful handling is a wine of dark color with violet hues, and a concentrated nose of plum and black cherry fruit. The wine has a soft mouthfeel, with dried fruit flavors, ripe, sweet tannins and a light touch of toast. Ready to drink now and over the next 2-5 years. -José Galante, Chief Winemaker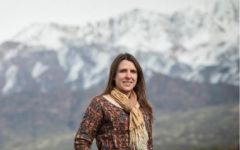 Alamos is rooted in the history of the founding wine family of Argentina, the Catenas. With more than 100 years of passion and research behind the wines, Alamos puts the very best of Argentina into every bottle.
In the shadow of the Andes Mountains, Argentina's renowned Mendoza wine regions and high-altitude vineyards develop bold, unique flavors in extreme conditions found nowhere else on earth: incredibly clean air, intense sunlight, frosty cold nights and mineral-rich Andes snowmelt that irrigates the vines. From these highly distinct vineyards, Alamos offers authentically flavorful Argentine wines.
Alamos Head Winemaker Lucía Vaieretti grew up in Mendoza's high desert vineyards. Her family has tended vines there for more than 40 years, and she has developed a deep bond with this distinct place. When Lucía was young, she worked the vineyards with her family. "Even then," Lucía says, "I knew we were in a special place."
Most distinguished and celebrated from Argentina's Mendoza, Malbec has seen runaway success since the early 2000s. Mendoza's agreeable, continental climate with hot, dry summers and cold snowy winters allows the perfect conditions for growing outstanding Malbec. This grape is easy to like for its lusty, deep flavors and aromas of blackberry, plum, red cherry, autumn spice and tilled earth. It's easy to find delicious, fruit-driven, affordable everyday examples and in prices beyond, quite exceptional ones with dense, supple textures that make them capable of aging.
EPCALSMAC_2000
Item#
49142