In honor of Women's History Month, we spoke with some of the top women winemakers working in the industry today to learn more about them, their craft, and the wines they produce. Stay tuned throughout the month of March as we update this Women in Wine series with more interviews and be sure to check out our
wine list featuring wineries who have women winemakers on staff.
Renée Ary, Winemaker at Duckhorn Vineyards from Napa Valley, California
As the winemaker at
Duckhorn Vineyards
, Renée uses an approach that balances artistry, science, and a deep respect for viticulture to produce classic Napa Valley wines.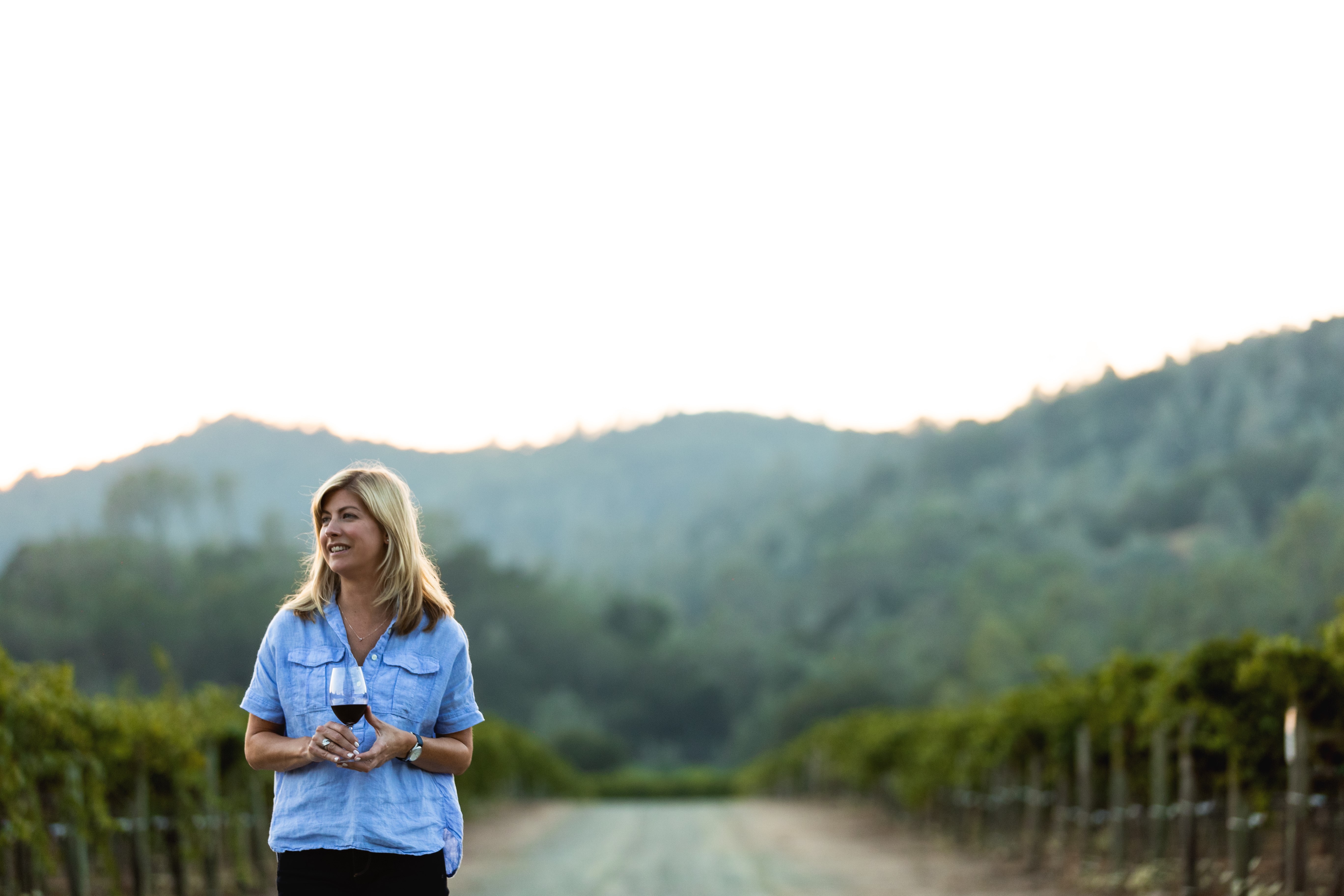 Renée Ary
Wine.com: How does being an estate property impact your approach to winemaking?
Renée Ary: Dan and Margaret Duckhorn were committed to Napa and knew that investing in land early on was key to their vision and commitment to quality. Today, we have an amazing, diversified portfolio that encompasses just over 240 acres of estate vineyards in the Napa Valley. Our estate vineyards are the backbone to our wines and allow for ongoing quality and consistency from one vintage to the next.

W: How would you describe your approach to winemaking? What makes it unique?
RA: My approach to winemaking is a delicate balance of being hands-on and hands-off. The trick is knowing when to intervene. I draw on both my science & art background to balance the technical aspects of winemaking with the creative side while allowing for intuition to help guide me.
Renée Ary of Duckhorn Vineyards
W: Since your start at Duckhorn in 2003, you have held nearly every winemaking position from lab manager on. What is it about Duckhorn that makes it so special?
RA: It's a combination of the people, passion and vision. I am approaching my 19th vintage with Duckhorn Vineyards and while we are always evolving, we remain true to who we are and the vision that Dan and Margaret had over 40 years ago. That passion resonates within the company and generates a great culture.

W: What might people be surprised to know about your path to where you are now?
RA: Growing up in New Jersey and living so close to New York City, I always thought I would be a city girl. I also thought I was going to major in business and was enrolled in Bentley University prior to moving to California. My dad took a job in Southern California right after I graduated from high school, so I decided to look at colleges in California. I ended up at Saint Mary's in the East Bay and after one year as a business major, I quickly realized that wasn't my calling. I changed to a Chemistry major and later decided to combine that with an art degree, which proved to be the perfect foundation for a career in winemaking.
W: What is your can't-fail food and wine pairing?
W: If you weren't a winemaker, what would you be doing?
RA: I'd probably be an architect or a glass blower.
Thank you, Renée!
---
Stay tuned throughout the month of March for
more interviews
with women in wine and opportunities to shop wines from women winemakers. Cheers!