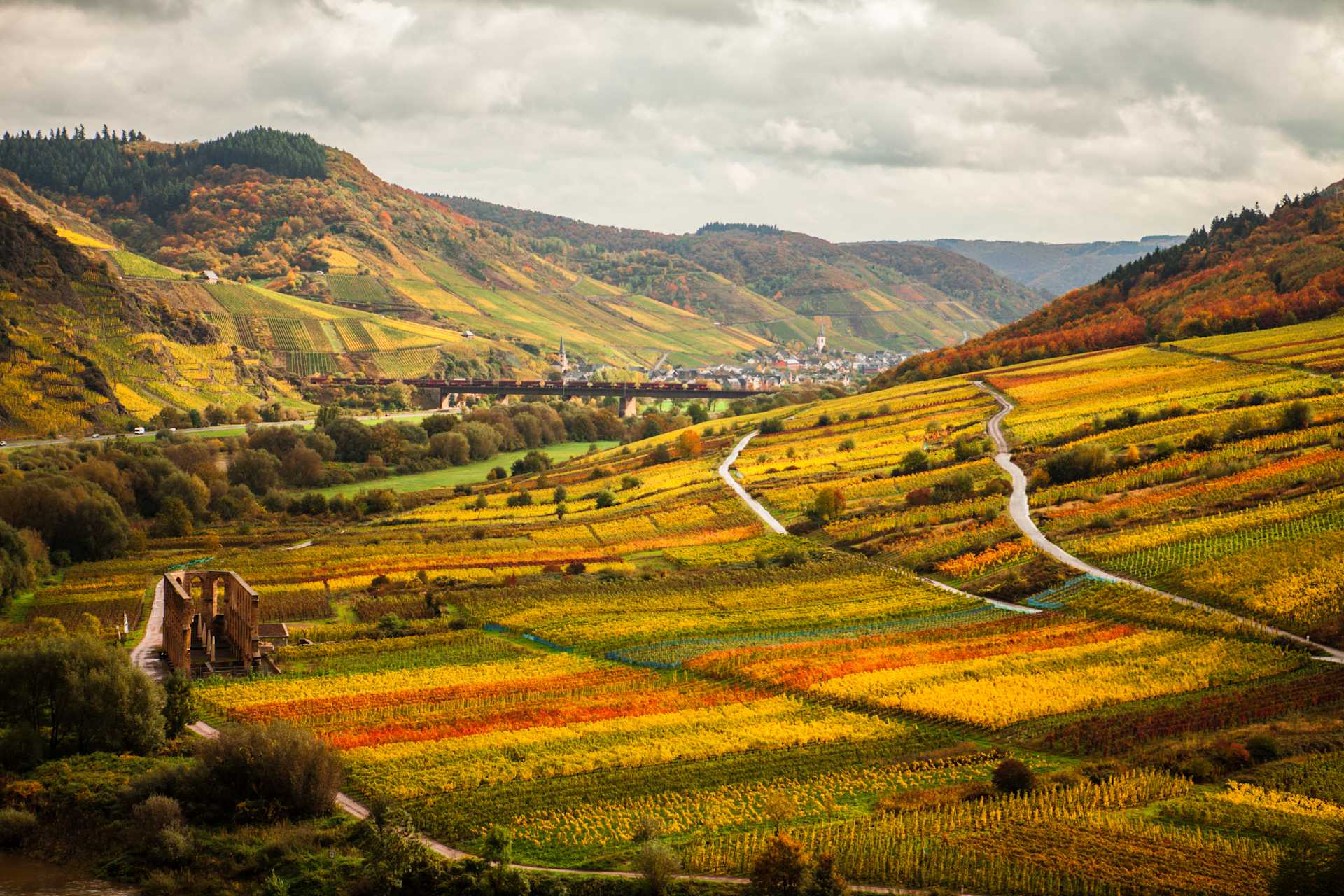 Bright acidity and nice balance? Sounds like a perfect wine to pair with food! Those descriptors define German wine.
Located in some of the coolest wine-growing areas in the world, Germany's cooler climates allow the grapes more time to ripen evenly, building up balanced flavors while maintaining fruity acidity. When pairing wine with food, acidity is key as it's the structural component that melds the two together and makes you wanting more.
Germany excels in producing food-friendly wines with bright acidity and loads of flavor. While German wines are generally more complementary with food than most, here are some pairing tips for the country's popular wines:

Pair dry Riesling with anything + fall fruit. Pork chops with apples? Pear and arugula salad? Butternut squash soup? Think of all the delicious autumn flavors and make dry Riesling the centerpiece, which shines when paired with light roasted meats and fruit dishes.

Pinot Noir, or Spätburgunder as they call it in Germany, is fresher and more complex than many New World Pinots, with mild tannins and balanced acidity. Subtle earthy notes make it ideal alongside pasta or mushroom-based recipes.

Sekt, the sparkling wine of Germany, is typically dry, always crisp, and full of flavor, making it perfect for a savory plate of charcuterie and cheese. Though, Sekt is one of those wines that can pair with almost anything.
And the one meal that brings these wines all together… Thanksgiving!
That's right, each of these wines offers the magical mix of acidity and flavor to make an ideal match for turkey, festive side dishes and everything the season offers. Whether it's a casual evening or the biggest feast of the year, consider German wines your go-to option for fall food pairings.