Villa Wolf Pfalz Pinot Noir Rose 2022
Winemaker Notes
Villa Wolf Pfalz Pinot Noir Rose exudes a wonderful balance of ripe fruit aromas, excellent acidity, and elegant minerality.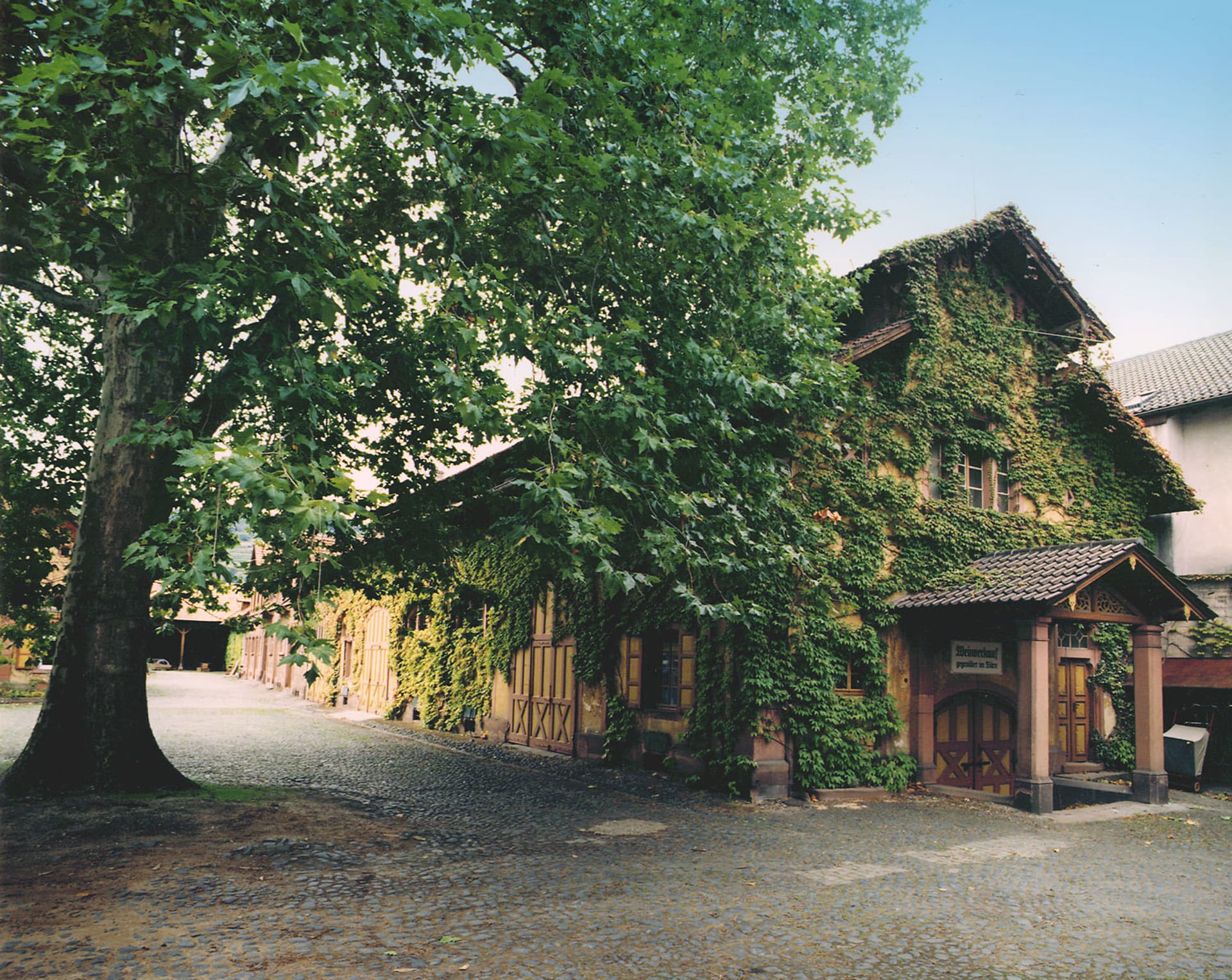 The Villa Wolf Estate is owned by Ernst Loosen of the Dr. Loosen Estate in the Mosel. The goal at Villa Wolf is to produce wines that express the pure, authentic terroir of the region. Made in the classic style of the Pfalz, Villa Wolf Rieslings are drier and more full-bodied than Mosel Rieslings, with fully ripe fruit flavors and a characteristic stoniness in the aroma. To preserve the naturally high quality of the vineyards, we employ sustainable viticultural practices and emphasize gentle handling of the fruit through traditional, minimalist winemaking.
The estate is managed by a talented young winemaker, Patrick Möllendorf, who had previously worked in the cellar at Dr. Loosen. He has brought renewed energy and focus to the viticulture and winemaking at Villa Wolf. With sustainable viticulture, minimal processing and their constant pursuit of improvement, Patrick strives to capture the purity and special characteristics of the region, vineyard and grape variety in each of their wines. The philosophy is based on the belief that great wines must start in the vineyard. So Patrick works closely with nature, using sustainable practices to nurture biodiversity in the vineyards, providing a healthy and diverse microbiology in the soil. This is important for wines to express the character of the grape and the soil in which it is grown. Organic certification for the estate vineyards was achieved in 2021. This approach is also carried into the cellar, with a focus on gentle handling of the wine throughout the entire process. This approach retains the clean, fresh fruit that represents the Villa Wolf style. The team is committed to traditional vinification methods, such as fermentation and aging in large, neutral oak casks, and spontaneous fermentation with natural yeasts.
This sunny and relatively dry region served for many years as a German tourist mecca and was associated with low cost, cheerful wines. But since the 1980s, it has gained a reputation as one of Germany's more innovative regions, which has led to increased international demand.
Whether it's playful and fun or savory and serious, most rosé today is not your grandmother's White Zinfandel, though that category remains strong. Pink wine has recently become quite trendy, and this time around it's commonly quite dry. Since the pigment in red wines comes from keeping fermenting juice in contact with the grape skins for an extended period, it follows that a pink wine can be made using just a brief period of skin contact—usually just a couple of days. The resulting color depends on grape variety and winemaking style, ranging from pale salmon to deep magenta.
CHMJLW2201022_2022
Item#
1255990