Toro Albala Don PX Reserva Especial 1949
Out of Stock

(was $219.00)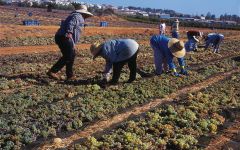 When Sherry began to suffer an image problem, Montilla-Moriles was doubly hit: if sherry was the tipple of vicars and maiden aunts only, then Montilla was the tipple of vicars and maiden aunts on an economy drive. This was because Montilla had come to be regarded merely as a cheap alternative to its more famous neighbour. It is certainly true that a lot of Montilla grapes used to bulk up sherry blends, and that after this practice was stopped, many Montillas bearing similar labels to Sherrys (Fino, Amontillado etc) were sold cheap in export markets. But this obscured fundamental differences between the two regions, and very valid reasons to take Montilla seriously as a source of potentially high quality, original and unique wines. First difference is the climate, which is distinctly warmer in Montilla than down on the coast (it is in fact the hottest region in all Spain). This explains why the producers of Montilla could produce the superripe grapes the Sherry houses wanted, at such competitive prices. The second difference follows from this: with such high sugar levels, there is no need to fortify the wines at all - they naturally attain alcohol levels of over 15%.
Fortunately, a few enlightened estates in Montilla-Moriles have played to these strengths, and are concentrating on producing exciting, unfortified wines of great richness and complexity, usually from the hedonistic Pedro Ximinez grape, confident that fine wine connoisseurs will discover them sooner or later. One of the most remarkable of these is Bodegas Toro Albala.
The estate had a rather sedate beginning, back in 1844, on the slopes of Aguilar Castle. But in 1992 José Maria Toro Albala arrived, and the fun began. One of the wine world's less conventional characters, he immediately made his mark by moving the whole bodega into a disused electrical plant. Other developments include wooden labels and his own patented invention "Trapped Air" - a novel approach to the problem of conserving wine in perfect condition.
Above all, Senor Toro Albala is a fanatic about wine in general, and top-quality sweet wine in particular. He says "Wine is as old as the bible, and is best savoured knowing it's culture", and visitors have a chance to tour his museum of vineyard tools, machinery, reference material and objects from history. Some of his wines merit a place in the museum, including the Gran Reserva which has aged 25 years in barrel, and the occassional release of outstanding pre-war vintages.
Despite all this history, the bodega has invested considerably in all the latest technology equipment, thus ensuring maximum control at every stage of the winemaking and ageing process. Here is a unique combination of excellent raw materials, modern technology, and respect for the traditional Montilla methods and styles, and above all a serious commitment to making the best dessert wine possible.
White grapes are used in two famous types of Spanish wine, Sherry and Cava, but we will limit this discussion to still whites. Let's begin with perhaps the best known and most highly regarded internationally, Albariño . Produced in the region of Rías Baixas, just above Portugal in northwestern Spain, Albariño typically sees no or little oak and is medium to medium-plus in body. Aroma and flavor notes often include citrus and peach, often with subtle floral notes and a suggestion of sea spray, giving the wine a zesty feel. Often bottled as a single varietal, Albariño is sometimes blended with other indigenous grapes like Loureira and Treixadura. Try one of these Spanish whites from Forjas del Salnes.
Let's look at a few other Spanish white wines. Godello also hails from northwestern Spain and presents a profile of grapefruit, minerality and a slight smoky quality. Enjoy a bottle from Bodegas Avancia. The region of Rueda, northwest of Madrid, is home to Verdejo , which makes refreshing, un-oaked white wines whose herbal vibrancy recalls Sauvignon Blanc . Protos makes a tasty version. Up north in the Basque region, we find the wine called Txakoli (sometimes called Txakolina). Pronounced "sha-ko-LEE," it's made from a local grape called Hondurrabi Zuri and is light, fresh, citrusy, dry … and with razor sharp acidity that makes it a fantastic partner with local seafood and tapas. Ameztoi Gertariako is a good Spanish white wine producer to check out.
The Penedѐs region, best known for the oceans of delicious Cava it sends to the world, also produces still Spanish whites, sometimes from international varieties like Chardonnay , and often from the same grapes used for Cava. These include Parellada, Xarel-lo and Macabeo. Avaline produces a fine example of Penedes white. Finally, we visit the Rioja region. While it is historically and internationally famous for its reds, Rioja also produces fine Spanish white wines. These are usually based on Viura (the local name for Macabeo) and make good everyday sippers, although some aged versions can be stunningly complex. A good place to start is the white Rioja from Bodegas Muga.
As you can see, Spanish white wines offer a vast opportunity for exploration!
SEC368243_1949
Item#
368243