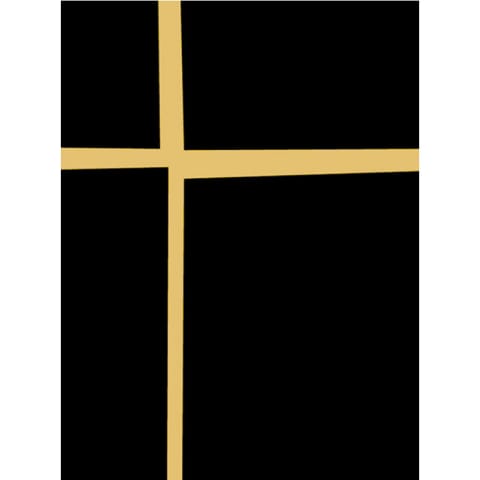 Stolpman Vineyards La Croce 2014
Winemaker Notes
In its youth, red toned Sangiovese fruit shines through the aroma and palate, dominating the darker, meatier Syrah notes. Syrah's presence can be detected by subtle roasted meat and herb flavors. Young and sharp upon popping the cork, the 2014 La Croce begins to open up with a few minutes open or better yet, decanted.
Blend: 50% Syrah, 50% Sangiovese
Critical Acclaim
All Vintages
Another great looking barrel sample, the 2014 La Croce (Syrah / Sangiovese) is an even split of Syrah and Sangiovese (co-fermented in concrete) and will see 20 months in neutral wood. Medium to full-bodied, concentrated and tannic, with black fruits, scorched earth and cedar aromas and flavors, it will need to be forgotten for 2-3 years to let the tannins integrate, but this puppy is loaded with potential.
Range: (91-93)+
The nose on this winery's annual blend of Sangiovese and Syrah is quite fruit-forward, with black raspberry, black-cherry soda, cola and root-beer aromas. It's quite poppy on the palate, with more black cherry and blueberry, proving fun and lively while leaving a slightly sweet impression. It's a sure crowd-pleaser.
View More
Stolpman Vineyards was founded by husband and wife team Tom & Marilyn Stolpman. On their honeymoon in Napa Valley, Marilyn put the wild idea into Tom's head about one day owning a vineyard. In 1988 their search for limestone near the ocean ended with the purchase of what is now Stolpman Vineyards in Ballard Canyon AVA of Santa Barbara County. In 1994, Ruben "the Grape Whisperer" and his wife Maria Solorzano became the vineyard managers at Stolpman – employing a year-round team and empowering them through mentorship and a profit sharing program. Tom's son Peter joined the family business in 2009 after working for a reputable wine distributor. Since he joined the team, he took back the majority of the vineyard for wine production rather than selling the grapes. He also helped increase Ruben's La Cuardilla profit sharing program for the vineyard workers to 10% of all Stolpman production. Stolpman Vineyards' story is reminiscent of the early pioneers of American winegrowing. They started with a dream of cultivating land with their family, included all of those who maintain the land into the family, and produce world class wine initially through trial and error and evolving to hone their skills through collaboration.
You can look at Stolpman Wines in the following categories…
Stolpman Estate's flagship wines are the Sauvignon Blanc, the Uni White Blend, and the archetypal Syrah. In addition to these wines, the La Cuadrilla program – which was developed as a small program to engage their year-round vineyard team to take ownership on one block of vines and has now grown to a profit-sharing program that represents 10% of the total production.
So Fresh wines include the Love You Bunches lineup & Crunchy Rôastie Syrah. The grapes destined for these wines are natively fermented whole, un-crushed, for a delicately high-toned profile. Harvested early for lighter mouthfeel and higher acidity, wines go to bottle early to capture purity and freshness without added sulfur.
Para Maria is vignerons Ruben and Maria Solorzano's project with the Stolpman family. Ruben cherry picks the fruit for red and rose wines from the dozens of Santa Barbara County vineyards under his farming control.
Combe is Pete Stolpman's esoteric project that came about around 2010 when Pete became convinced by Rajat Parr of Domaine de la Côte of the great potential for Trousseau grapes on the limestone soils of Stolpman Vineyards. In 2014 he produced his first wines from 3.5 acres of Trousseau and then 1.5 acres of Chenin Blanc in 2016. More varieties such as Mondeuse, Poulsard, and Savagnin are soon to become part of the Combe program. These wines are bottled without added sulfur or other additions.
Accounting for only ten percent of the greater Santa Ynez AVA, Ballard Canyon's north-south orientation provides an ideal pattern of sunshine and martime fog for producing excellent Syrah. While Syrah is planted to half of the total AVA acreage, an additional third is dedicated to other Rhône varieties, red and white.
With hundreds of red grape varieties to choose from, winemakers have the freedom to create a virtually endless assortment of blended red wines. In many European regions, strict laws are in place determining the set of varieties that may be used, but in the New World, experimentation is permitted and encouraged resulting in a wide variety of red wine styles. Blending can be utilized to enhance balance or create complexity, lending different layers of flavors and aromas. For example, a red wine blend variety that creates a fruity and full-bodied wine would do well combined with one that is naturally high in acidity and tannins. Sometimes small amounts of a particular variety are added to boost color or aromatics. Blending can take place before or after fermentation, with the latter, more popular option giving more control to the winemaker over the final qualities of the wine.
How to Serve Red Wine
A common piece of advice is to serve red wine at "room temperature," but this suggestion is imprecise. After all, room temperature in January is likely to be quite different than in August, even considering the possible effect of central heating and air conditioning systems. The proper temperature to aim for is 55° F to 60° F for lighter-bodied reds and 60° F to 65° F for fuller-bodied wines.
How Long Does Red Wine Last?
Once opened and re-corked, a bottle stored in a cool, dark environment (like your fridge) will stay fresh and nicely drinkable for a day or two. There are products available that can extend that period by a couple of days. As for unopened bottles, optimal storage means keeping them on their sides in a moderately humid environment at about 57° F. Red wines stored in this manner will stay good – and possibly improve – for anywhere from one year to multiple decades. Assessing how long to hold on to a bottle is a complicated science. If you are planning long-term storage of your reds, seek the advice of a wine professional.
STLSWLACSY14D_2014
Item#
342198